General Causation Between Abilify and Compulsive Behavior to be Addressed by end of Summer
February 08, 2017
By: Austin Kirk
The federal judge presiding over all Abilify lawsuits consolidated as part of a multidistrict litigation (MDL) has called for the parties to complete discovery and dispositive motions on the issue of general causation by the end of this summer, to expedite resolution of the question about whether Abilify causes compulsive behaviors, such as uncontrollable gambling.
In October 2016, the U.S. Judicial Panel on Multidistrict Litigation (JPML) established consolidated pretrial proceedings in the federal court system for all product liability lawsuits filed against Bristol-Myers Squibb and Otsuka Phamaceuticals over failure to warn about the link between side effects of Abilify and compulsive gambling.
Given the similar questions of fact and law raised in the claims, the litigation is centralized before U.S. District Judge M. Casey Rodgers in the Northern District of Florida to reduce duplicative discovery into common issues, avoid conflicting pretrial rulings and to serve the convenience of the parties, witnesses and the judicial system.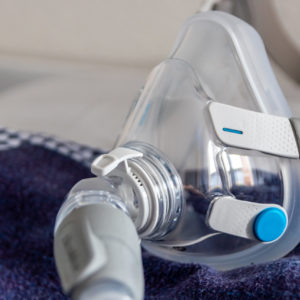 Did You Know?
Millions of Philips CPAP Machines Recalled
Philips DreamStation, CPAP and BiPAP machines sold in recent years may pose a risk of cancer, lung damage and other injuries.
Learn More
While there are currently only about 115 cases pending in the MDL, as Abilify lawyers continue to review and file cases on behalf of individuals who have suffered severe damages from compulsive gambling, shopping and other destructive behaviors, it is ultimately expected that several thousand cases will be added to the litigation in the coming months and years.
Judge Rodgers has called for an aggressive pretrial schedule, previously suggesting that the first Abilify bellwether cases will be ready for trials to begin by the end of this year.
In a case management order (PDF) issued on February 2, Judge Rodgers directed the litigation's Joint Science and Expert Sub-Committee to propose a schedule for general causation discovery by February 15, which will include deadlines for completing discovery, identifying expert witnesses and producing expert reports, as well as challenges to the admissibility of causation expert testimony and dispositive motions over the next six months.
"This schedule should be developed in light of the Court's stated intent to decide the issue of general causation by the end of the summer, with a hearing in July," Judge Rodgers said in the order.
In addition, Judge Rodgers also called for the parties to complete a full workup of six cases that were originally filed in the Northern District of Florida, with the intent of holding at least one trial by the end of 2017.
While the outcomes of bellwether trials are not binding on other claims brought by individuals who have suffered damages from compulsive behaviors, they may influence eventual Abilify settlement negotiations to avoid the need for hundreds of individual cases to go before separate juries over the drug maker's failure to adequately warn about the risks associated with their blockbuster medication.
Abilify Gambling Risk
Abilify (ariprazole) is one of the top-selling brand name medications on the market in the United States, generating sales in excess of $6 billion per year. It was introduced in 2002 for treatment of schizophrenia, bipolar disorder and other major depressive disorders, but is also widely used to treat irritability, aggression, mood swings and other behavior issues.
In May 2016, the FDA required the drug makers to update the warning label to provide information for users and doctors about the potential Abilify risk of gambling, compulsive shopping and other compulsive activities. The regulatory agency noted that a large number of adverse event reports have been received from users describing uncontrollable urges to gamble, shop, eat or engage in sexual activity.
Although warnings about the potential link between Abilify and compulsive behavior have been provided to medical providers and users in several other countries for several years, information was not provided in the United States until recently.
Plaintiffs indicate that they may have avoided devastating consequences from Abilify impulsivity if warnings had been provided about the importance of monitoring for signs of uncontrollable urges to gamble or engage in other damaging behaviors. As a result of the lack of warnings, plaintiffs indicate that they have suffered severe gambling losses, irreparable damage to their reputation, employment and family relationships, as well as general damage to their financial security and overall quality of life.
"*" indicates required fields