Abilify Gambling Cases Mounting Over Side Effects of Fourth Best Selling Drug on Earth
October 18, 2016
By: Irvin Jackson
Bristol-Myers Squib and Otsuka Pharmaceuticals face a sharply rising number of product liability lawsuits brought by individuals who indicate they developed compulsive gambling side effects from Abilify, often resulting in financial ruin and devastating impacts on their overall quality of life.
Earlier this month, a panel of federal judges consolidated all Abilify gambling cases filed in U.S. District Courts nationwide before one judge for pretrial proceedings. The order indicated that 22 cases were pending in 12 different federal courts. However, dozens of additional cases have been filed since the original request was filed to consolidate the litigation, and it is widely expected that hundreds, if not thousands, of complaints will be filed in the coming months and years.
The establishment of a federal Abilify multidistrict litigation (MDL) will spur an increase in the number of cases, as centralized proceedings allow the parties to reduce duplicative discovery into common issues, avoid conflicting pretrial rulings from different courts and generally serve the convenience of the parties, witnesses and the judicial system.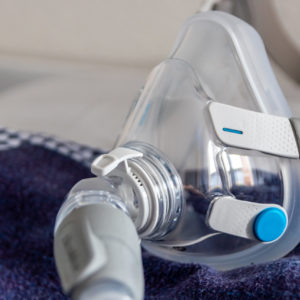 Did You Know?
Millions of Philips CPAP Machines Recalled
Philips DreamStation, CPAP and BiPAP machines sold in recent years may pose a risk of cancer, lung damage and other injuries.
Learn More
One of the latest lawsuits was filed by Sherita Bolden, of Alabama, who filed her complaint (PDF) in the U.S. District Court for the Northern District of Alabama on October 5; a day after the U.S. Judicial Panel on Multidistrict Litigation (JPML) ordered all Abilify claims consolidated in the Northern District of Florida under U.S. District Judge M. Casey Rodgers.
According to the case, Bolden began taking Abilify in 2012, and began to gamble and engage in other compulsive behaviors shortly thereafter. Due to the manufacturer's failure to warn about the risk, Bolden indicates that she did not discovery the relationship between Abilify and gambling until 2016, when the FDA required updated label warnings.
"Despite evidence that Abilify causes compulsive behaviors like pathological gambling and calls from the medical community to conduct further research and warn patients about this possible effect of Abilify, Defendants have either failed to investigate or conduct any studies on the compulsive behavior side effects of Abilify or failed to make public the results of any studies or investigations that they might have done," alleges Bolden in the complaint, which mirrors claims raised in other lawsuits.
Abilify (ariprazole) was introduced in 2002 for treatment of schizophrenia, bipolar disorder and other major depressive disorders, but is also widely used to treat irritability, aggression, mood swings and other behavior issues. It has been aggressively marketed by the drug makers, and it has become one of the top-selling brand name medications on the market in the United States.
A report last month published by Benzinga.com indicated that Abilify prescriptions raked in $9.3 billion in sales last year, making it the fourth best-selling drug in the world. Abilify prescriptions can cost about $900 per month.
Bolden and other plaintiffs point to the false and misleading advertisements and promotional campaigns by the drug makers, which pushed expanded use of the drug while minimizing any risks associated with the drug.
"Upon information and belief, Defendants have invested millions of dollars in teams of pharmaceutical sales representatives who visit and contact members of the medical community, including prescribing doctors, purporting to "educate" them about Abilify," alleges Bolden in the complaint. "Upon information and belief, these pharmaceutical sales representatives have not notified patients, the medical community or prescribers in the United States that Abilify use causes, is linked to, or might be associated with compulsive gambling, pathological gambling or gambling addiction."
In May 2016, the FDA required the drug makers to update the warning label in the United States, providing information for the first time to users and doctors about the potential link between Abilify and gambling problems, compulsive shopping and other compulsive activities. The regulatory agency noted that a large number of adverse event reports have been received from users describing uncontrollable urges to gamble, shop, eat or engage in sexual activity.
Addictive gambling problems on Abilify can have a severe impact on users, causing severe financial losses and behavior that can destroy families, reputations and cause irreparable damage to an individual's quality of life. Bolden and other plaintiffs allege that if warnings had been provided about the risk of impulsive behaviors, they may have avoided devastating consequences by recognizing the potential side effects associated with the medication and stopping use of the drug.
As part of the centralized pretrial proceedings recently established, it is likely Judge Rodgers will established filing procedures to streamline the process for bringing additional complaints, through the adoption of a "Master Complaint", and individual "Short Form Complaints" by each plaintiff. It is also expected that a small group of cases will be prepared for early trial dates, to help gauge how juries may respond to certain evidence and testimony that is likely to be repeated throughout the litigation.
"*" indicates required fields