Actos Class Action Lawsuit Filed Over Bladder Cancer Risk
October 12, 2011
By: Staff Writers
A class action lawsuit has been filed against Takeda Pharmaceuticals and Eli Lilly on behalf of all users of the diabetes drug Actos, seeking financial compensation and medical monitoring as a result of the drug makers' failure to adequately warn about the risk of bladder cancer from Actos.
The Actos class action lawsuit was filed last month in the U.S. District Court for the Eastern District of Louisiana on behalf of two users of the drug who developed bladder cancer, and one of their spouses. However, the complaint seeks class certification to include coverage for the millions of individuals who used Actos in the United States since it was introduced in 1999.
Actos (pioglitazone) is a prescription medication approved by the FDA for treatment of Type II diabetes. The drug increases the body's sensitivity to insulin, and has increased in popularity in recent years, generating an estimated $4.3 billion in sales last year and becoming one of the ten best selling drugs in the United States.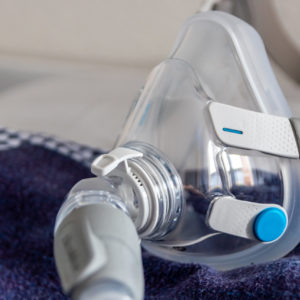 Did You Know?
Millions of Philips CPAP Machines Recalled
Philips DreamStation, CPAP and BiPAP machines sold in recent years may pose a risk of cancer, lung damage and other injuries.
Learn More
Recently, concerns have surfaced about a potential increased risk of bladder cancer from Actos. In June 2011, the FDA issued warnings indicating that use of Actos for more than one year has been associated with a bladder cancer risk. As a result of the high incidence of cancer identified, French drug regulators forced an Actos recall to be issued in that country, and many have suggested that Actos should be removed from the market in the United States as well.
In recent months, dozens of individuals throughout the United States have filed an Actos bladder cancer lawsuit, alleging that Takeda pharmaceuticals failed to adequately research their medication or warn about the potential risks associated with use.
According to allegations raised in the class action lawsuit over Actos filed on September 16, Takeda had a significant financial incentive to suppress, misrepresent and conceal the potential dangers assocaited with Actos to maximize their profits at the expense of the health of patients taking the drug. As a result of the drug maker's failure to appropriately disclose material information about the known risk of cancer from Actos, the complaint alleges that users did not have adequate information about the risks of using Actos and were therefore unable to avoid exposing themselves to a risk of injury.
"Clearly, the relationship between Actos and bladder cancer has been known, or should have been known, to Defendants," the class action Actos complaint alleges. "Despite their knowledge, Defendants refused to inform patients, doctors or the medical community about the risks and put their profits before people."
Plaintiffs indicate that they are bringing the Actos class action to recover money damages, medical monitoring and other relief for all individuals who ingested Actos in the United States or it's territories since it was introduced in July 1999. Actos was taken by millions of people each week, resulting in a class that could include a millions if the complaint is certified.
The U.S. Judicial Panel on Multidistrict Litigation is expected to decide later this year whether the federal Actos litigation, which currently consists of more than 50 individual lawsuits and this one class action, should be centralized before one judge for pretrial proceedings. If the cases are consolidated, the cases would be managed in a manner similar to how an Actos class action suit would be handled during discovery and pretrial litigation. However, if an Actos settlement or other resolution is not reached, each case would be handled individually for trial.
Tom

December 6, 2012 at 3:54 am

Takeda is claiming that there was a warning about bladder cancer on the label of the drug container. There is no such warning, and I still have the a few years of empty Actos bottles for proof.

Tommy

January 22, 2012 at 11:02 pm

I took actos from 2000 until 7/2011 at which time I was in touch with a law firm who advised me I should stop the drug at once. During this time I have had two bladder cancers removed and now my bladder hs been reduced to 1/3rd of of its qrioional size. I have engaged a law firm who is filing a lawsuit in my behalf. Am presently awaiting a status report from the law fir.

edward

November 21, 2011 at 6:41 pm

took actos for 3-4 years and was diagnosed with severe bladder infection of the gallbladder, and gangrene of the gallbladder. the gallbladder had to be removed.

Gary

October 19, 2011 at 1:01 am

Daniel and Richard I loved your comments- they are dead on! To Daniel... Interesting, very interesting! a never ending money making loop they have there! It's so very sad to think that pharmaceutical companies have only one goal they all aspire to reach/succeed... Money/Greed and to h--- with people's health or well being! To Richard... I was in the ER earlier today for prostate/bladder pain that[Show More]Daniel and Richard I loved your comments- they are dead on! To Daniel... Interesting, very interesting! a never ending money making loop they have there! It's so very sad to think that pharmaceutical companies have only one goal they all aspire to reach/succeed... Money/Greed and to h--- with people's health or well being! To Richard... I was in the ER earlier today for prostate/bladder pain that has been going on for over a year. There's no sign of infection/ prostatitis- so they are ruling out kidney stones, BPH or cancer. I was taking Actos for over a year for my type 2 diabetes. I control my diabetes through diet now- I'm no longer on meds to keep my blood sugar normal. I've pretty much stopped eating fast food but very rarely. i try to walk when i can. Those two actions have helped a lot! I've even lost weight from 402 pounds to 300. What does this say about our pharmaceutical, and fast food companies. and while I'm thinking about it, our food and chemical companies who produce high fructose corn syrup in most of our foods. I don't blame the farmers- who are forced to grow corn that's only fit to produce high fructose corn syrup- you can't eat the corn grown for this. Absolutely amazing! i think more eyes need opened up, problems recognized, and real solutions enforced to make positive changes in our society and strive for the improvement of people's health instead of just making profits at the detriment of people's health. Good health is basically the most important asset we have. If you're health is bad you have basically no good quality of life . or a long length of life!

Richard

October 13, 2011 at 3:25 pm

I was diagnosed with diabetes in the year 2000 I was put on actos as one of the medications for this disease. In the year 2007 I was diagnosed with bladder cancer after having back surgery.

Daniel

October 12, 2011 at 4:14 pm

Actos is produced by Takeda Industries and co-marketed by Eli Lilly. Eli Lilly Zyprexa can *cause* diabetes. I took Zyprexa a powerful Lilly schizophrenic drug for 4 years it was prescribed to me off-label for post traumatic stress disorder was ineffective costly and gave me diabetes. Eli Lilly's #1 cash cow Zyprexa drug sale $40 billion dollars so far,has a ten times greater risk of causing [Show More]Actos is produced by Takeda Industries and co-marketed by Eli Lilly. Eli Lilly Zyprexa can *cause* diabetes. I took Zyprexa a powerful Lilly schizophrenic drug for 4 years it was prescribed to me off-label for post traumatic stress disorder was ineffective costly and gave me diabetes. Eli Lilly's #1 cash cow Zyprexa drug sale $40 billion dollars so far,has a ten times greater risk of causing type 2 diabetes over the non-user of Zyprexa. So,here we have a conflict of interest that this same company Eli Lilly also is a big profiteer of diabetes treatment. (Actos works as an insulin *sensitizer*) Sooooo,Eli Lilly pushes a drug (Zyprexa) that can CAUSE diabetes.... then turn around sell you the drugs (Actos) to treat the diabetes that in turn can cause cancer! -- Daniel
"*" indicates required fields