Judge Finds Takeda Acted in Bad Faith, Destroyed Docs in Actos Litigation
January 29, 2014
By: Irvin Jackson
A federal judge has ruled that Takeda Pharmaceuticals "clearly breached" its duty to preserve documents relating to claims that side effects of Actos increase the risk of bladder cancer, indicating that there is evidence the company tried to hide information pertaining to safety concerns surrounding the diabetes drug.  
U.S. District Court Judge Rebecca Doherty issued a ruling (PDF) on January 27, finding that Takeda Pharmaceuticals has acted in bad faith in preserving evidence during the pretrial proceedings and discovery process in the federal Actos litigation.
While Judge Doherty indicated that a default judgment will not be entered against the drug maker, indicating that such a sanction would be too extreme, she has stated that information may be presented to juries in Actos bladder cancer trials about Takeda's actions and a decision will be made following the first bellwether case about what jury instructions or other sanctions may be warranted.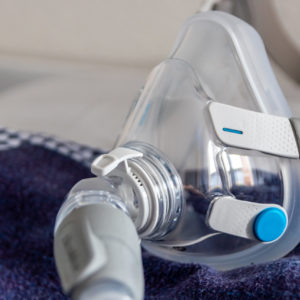 Did You Know?
Millions of Philips CPAP Machines Recalled
Philips DreamStation, CPAP and BiPAP machines sold in recent years may pose a risk of cancer, lung damage and other injuries.
Learn More
There are currently more than 2,600 Actos bladder cancer lawsuits pending before Judge Doherty, which are centralized as part of a federal multidistrict litigation (MDL) in the U.S. District Court for the Western District of Louisiana.
All of the complaints involve similar allegations that Takeda failed to adequately warn the medical community or patients that Actos increased the risk of bladder cancer, seeking damages on behalf of plaintiffs who developed cancer following long-term use of the medication.
The first Actos trial in the federal MDL started this week, with opening statements expected to begin next week. The outcome of this case will be closely watched by lawyers involved in the litigation, as it may gauge how juries are likely to respond to certain information and testimony and that is likely to be repeated throughout other cases.
Failure to Preserve Evidence in Actos Litigation
At issue in the pretrial Motion for Sanctions filed by plaintiffs are the loss of a number of Takeda employee files, which the plaintiffs maintain were relevant in the Actos Litigation.
While Takeda has attempted to argue that it was unaware of a reasonable risk of lawsuits over Actos until the summer of 2011, Judge Doherty agreed with plaintiffs, finding that the company knew about the litigation for nearly 10 years before that time and was under an obligation to preserve files of key employees involved in the development and marketing of Actos.
"Takeda admits it is unable to produce forty-six (46) custodial files of Takeda clinical employees and Takeda sales representatives. It is undisputed thirty-eight of these custodial files were deleted from the active Takeda servers after 2002," the judge determined. "It cannot seriously be questioned that, in fact, the missing files belonged to both high-ranking Takeda officials heavily involved in the development, sales, marketing and promotion of ACTOS, as well as rank-and file sales representatives whose day-to-day work involved marketing and distributing ACTOS in the marketplace."
The company claims to have lost, misplaced or deleted the files of the director of the pharmaceutical development division, a senior vice president of sales for the company's U.S. division, and a number of other high-ranking officials, even though the company has been under orders to preserve Actos-related employee files since 2002. However, the company tried to argue that it had only been required to save data since 2011.
"The breadth of Takeda leadership whose files have been lost, deleted or destroyed is, in and of itself, disturbing," Judge Doherety noted.
Of particular interest were the lost files of Masahiro Miyazaki, associate director of the Pharmaceutical Research Division, Strategic Research Planning Department. He worked for the company for about 30 years and had a "wealth of knowledge" regarding the development and marketing of Actos. Miyazaki appears to have left the company in April 2011, but Takeda claims that his personal computer data was deleted in March, before he actually left the company. His e-mails were deleted in July 2011, despite orders to preserve Actos-related files that had been in place since 2002.
"At the very least, clearly documents were being destroyed as late as 2011, in the face of an actual bladder cancer case having been made known to Takeda, and unquestionably, after the "general Actos 'products liability' litigation hold" of 2002," the judge determined.
Takeda made numerous arguments that the 2002 hold should not apply, which the judge determined were unpersuasive, pointing to numerous statements and edicts within the company that were contradicting. The company itself refreshed the hold six times between then and 2011.
Another issue surrounding the conduct of Takeda that the court found disturbing were the loss of the files of Kiyoshi Kitazawa, who was the managing director, a board member and general manager of the company's strategic product planning department. Files obtained from the pharmaceutical company UpJohn, which originally developed Actos, reveals that the company backed out of Actos because of fears that the drug was not safe. Kitazawa tried to convince the company to change its reasoning to something less damaging, but that information had to be obtained from UpJohn since Takeda claims to have lost all Kitazawa's relevant files.
Actos Litigation
Actos (pioglitazone) is a type 2 diabetes drug that has been used by millions of Americans. However, concerns emerged in 2010 about a potential link between Actos and bladder cancer.
In addition to cases pending before Judge Doherty in the Actos MDL, a large number of cases have been filed in various state courts throughout the country. At least three trials have already taken place at the state level, with conflicting results.
In May 2013, a California jury awarded $6.5 million in damages over Actos bladder cancer in a case brought by Jack Cooper, who was given an expedited trial date due to his grave health. However, following post-trial motions, that verdict was reversed after the state court judge excluded the plaintiffs' expert witness testimony.
A second trial was held in Maryland state court in September 2013, which resulted in a jury finding that Takeda failed to adequately warn about the risk of bladder cancer from Actos and awarding $1.77 million in damages. However, the case resulted in a defense verdict for the drug maker under a unique Maryland law, known as contributory negligence, as the jury also found that the plaintiff failed to exercise reasonable care for his own health, which nullified the negligence of the drug maker.
A third Actos bladder cancer trial recently concluded in Nevada state court, which resulted in a defense verdict after the jury determined that both Actos and the plaintiff's history as a smoker contributed to the development of bladder cancer. In that case, the plaintiff also ordered generic versions of Actos from online pharmacies, which raised questions as to whether Actos or unknown factors in the generic versions purchased online could have contributed to the development of the disease in that case.
Following a series of bellwether trials that are scheduled in the federal MDL, if Takeda failes to reach Actos settlement agreements to resolve a large portion of the litigation, Judge Doherty may begin remanding hundreds of individual cases back to the U.S. District Courts where they were originally filed for separate trial dates throughout the country.
"*" indicates required fields