Information on Actos Settlements, Filings, Other Progress in State Cases to be Reported in MDL
January 22, 2015
By: Austin Kirk
As parties involved in the federal Actos bladder cancer lawsuits prepare to meet today for a status conference, the U.S. District Judge presiding over the litigation has issued a series of orders requiring that the Court be provided with certain details about each of the cases filed, as well as information about potential settlements, motions and other activities in various state courts throughout the country.
There are currently more than 4,000 product liability lawsuits pending against Takeda Pharmaceuticals and Eli Lilly, which all involve similar allegations that side effects of Actos caused users of the popular diabetes drug to develop bladder cancer.
Since December 2011, complaints filed throughout the federal court system have been centralized before U.S. District Judge Rebecca F. Doherty in the Western District of Louisiana, as part of an MDL, or Multi-District Litigation. However, there are also several hundred lawsuits pending in various state courts nationwide.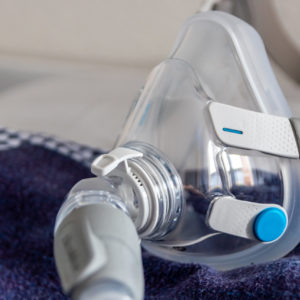 Did You Know?
Millions of Philips CPAP Machines Recalled
Philips DreamStation, CPAP and BiPAP machines sold in recent years may pose a risk of cancer, lung damage and other injuries.
Learn More
In advance of a status conference scheduled for January 22, Judge Doherty issued a series of orders last week that require the parties to provide the MDL with certain details that will help define the size and scope of the Actos litigation.
In one order about cases in the MDL (PDF), Judge Doherty is requiring the parties to provide the Court with particularized information about each case pending in the federal court system. Defendants have been required to provide a summary of information contained on each plaintiffs' fact sheet, including information on their exposure to Actos, medical history, bladder cancer treatments and other risk factors for the disease. Plaintiffs have been ordered to provide information about each case from the defendants' fact sheet, outlining sales representative information received and any contact the drug companies had with the plaintiffs' treating physicians.
The remaining two orders relate to reporting on the various ongoing state court proceedings (PDF) and resolved state court cases (PDF).
With regard to ongoing cases, plaintiffs have been required to provide the Court with a copy of any complaints filed in various state courts throughout the country, and defendants have been ordered to provide specific information about the status of the litigation in each case.
For any Actos state-court cases resolved, whether by settlement, trial, motion or otherwise, Judge Doherty indicates that the MDL Court should be provided certain information about the case within 14 days, including the manner of resolution and details about the underlying case.
"The effective and efficient management of these MDL proceedings requiring that this Court and the parties remain timely apprised of the resolution of all Actos-related proceedings, including those in State courts," Judge Doherty wrote in one of the orders.
According to an agenda (PDF) released this week for today's status conference, the parties are expected to report on developments in the MDL since the last meeting in November 2014, as well as the status of filings, discovery plan, status of outstanding motions and orders and other items. A follow up status conference has been set for February 26, 2015.
Actos Litigation Status
Concerns about the link between Actos and bladder cancer first emerged in 2010, when the FDA first announced that it was investigating a potential risk associated with long-term use of the diabetes drug.
Since that time, a growing number of Actos lawsuits have been filed throughout the country, and a handful of "test" cases have gone before juries over the past year, which have been closely watched by those involved in the litigation, as they may gauge how juries are likely to respond to certain evidence and testimony that is likely to be repeated throughout the cases.
The first federal trial before Judge Doherty, known as a "bellwether" case, ended in a record-setting $9 billion damage award in April 2014. The verdict came after Judge Doherty allowed the jury to hear information about how the drug makers destroyed evidence about the Actos bladder cancer risk.
Although Judge Doherty later reduced the punitive damage award in the case to $37 million, she indicated in her opinion that the Supreme Court needs to update rules on what is considered excessive in order to effectively deter large corporations from engaging in the type of bad behavior exhibited by Takeda.
The first Actos trial in the country went before a California jury in May 2013, involving a complaint filed by Jack Cooper, who was given an expedited trial date dut to his grave health. Although the jury awarded $6.5 million in damages over bladder cancer from Actos, that verdict was subsequently reversed after the state court judge excluded plaintiffs' expert witness testimony during post-trial motions.
A second trial was held in Maryland state court in September 2013, which resulted in a jury finding that Takeda failed to adequately warn about the risk of bladder cancer from Actos and awarding $1.77 million in damages. However, the case resulted in a defense verdict for the drug maker under a unique Maryland law, known as contributory negligence, as the jury also found that the plaintiff failed to exercise reasonable care for his own health, which nullified the negligence of the drug maker.
In recent months, Takeda has been hit with several plaintiffs' verdicts in state court actions, with a Pennsylvania jury awarding $2 million in damages to a woman diagnosed with bladder cancer following use of Actos in October, and a West Virginia jury awarding $155,000 to a retired bakery work after finding that the drug makers destroyed evidence necessary for the plaintiff to establish that the side effects of Actos caused bladder cancer.
While the outcomes of these early "bellwether" trials are not binding in other cases, they may ultimately influence an eventual Actos settlement agreement reached by Takeda and Eli Lilly to avoid facing verdicts from thousands of individual juries nationwide.
"*" indicates required fields