Long-Term Exposure to Air Pollution May Increase Risk of Heart Disease: Study
May 26, 2016
By: Martha Garcia
Individuals living in areas with even low levels of outdoor pollution, which are commonly found in many U.S. cities, may face an increased risk of heart disease and other health problems, according to the findings of new research. 
In a study published this week in the medical journal The Lancet, researchers from the University of Washington Health Sciences/UW Medicine indicate that long-term pollution exposure may cause a greater accumulation of calcium deposits in the arteries. This may accelerate the progression of atherosclerosis and contribute to a risk of heart disease and heart attacks.
The calcium deposits among individuals living in areas with levels of pollution found in many cities throughout the United States appear to be greater than people living in less polluted areas, according to the findings.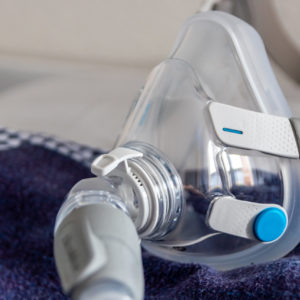 Did You Know?
Millions of Philips CPAP Machines Recalled
Philips DreamStation, CPAP and BiPAP machines sold in recent years may pose a risk of cancer, lung damage and other injuries.
Learn More
Researchers tested thousands of samples of outdoor pollution, including particulate matter less than 2.5 microns in diameter (PM2.5), nitrogen oxide, nitrogen dioxide, black carbon and soot, across six major U.S. cities at 1,500 different locations.
Nearly 7,000 participants, ages 45 to 84, underwent a CT scan to determine the amount of calcium deposits in the arteries that supply the heart with blood. CT scans were done repeatedly for nearly all participates and coronary artery calcium was tested in participants numerous times between 2002 to 2012.
The decade long Multi-Ethnic Study of Atherosclerosis and Air Pollution (MESA Air) found an association between air pollution and coronary artery calcification, which may highlight a potential increased risk of suffering heart disease and heart attacks.
Researchers determined long-term exposure to PM 2.5 and traffic related pollution was associated with cardiovascular risk. A similar study published last year concluded air pollution exposure, even for a short period, was linked to increased risk of stroke.
For every 5 µg/m3 increased concentration of PM 2.5, or 35 parts per billion higher concentration of oxides of nitrogen, participants had a 4 Agatston units/year increased rate of accelerated hardening of the arteries. This relates to about a 20% increased acceleration in the calcification of the arteries.
Those levels of increased pollution are equivalent to the difference between an area in the U.S. that is less polluted and an area in the U.S. that is more polluted. Meaning, the increased concentrations of nitrogen oxides and PM 2.5 found would be similar to one of the more polluted areas in the U.S.
Research published in 2014, revealed minority neighborhoods are often in the path of harmful air pollution, putting those communities at higher risk for the health effects seen linked to increased levels of pollution.
The negative effects of hardening of the arteries were seen even in areas of the U.S. where health officials have taken steps to reduce exposure to air pollutants and have been more successful compared to other parts of the world.
Participants in the MESA-Air study experienced pollution concentrations of PM 2.5 between 9.2 and 22.6 µg/m3. Particulate matter 2.5 microns in diameter is too small to be seen by the naked eye but can have an effect on the body.
Researchers said the MESA-Air study is one of the most in-depth studies of air pollution exposure ever applied to a large study group specifically designed to examine influences on cardiovascular health.
"Increased concentrations of PM2·5 and traffic-related air pollution within metropolitan areas, in ranges commonly encountered worldwide, are associated with progression in coronary calcification, consistent with acceleration of atherosclerosis," wrote study authors. "This study supports the case for global efforts of pollution reduction in prevention of cardiovascular diseases."
"*" indicates required fields