Direct-to-Consumer Advertising for Drugs, Medical Devices Increase Patient Risks, Drive Up Costs: AMA
November 19, 2015
By: Irvin Jackson
A group representing the nation's doctors indicates that there should be a ban on direct-to-consumer advertising, which encourages patients to seek specific prescriptions drugs or medical devices, indicating that the marketing results in unnecessary and potential risks for patients. 
The American Medical Association (AMA) voted earlier this week to call for an end to the aggressive advertising campaigns run by many pharmaceutical companies and medical device manufacturers, which are not intended to educate physicians, but rather to encourage patients to talk to their doctors about receiving a specific product.
The vote was held at the Interim Meeting of the AMA on November 17, with supporters indicating that if a direct-to-consumer advertising ban is enacted, it would lower health care costs.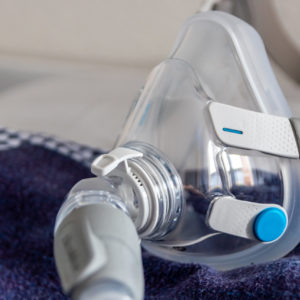 Did You Know?
Millions of Philips CPAP Machines Recalled
Philips DreamStation, CPAP and BiPAP machines sold in recent years may pose a risk of cancer, lung damage and other injuries.
Learn More
"Today's vote in support of an advertising ban reflects concerns among physicians about the negative impact of commercially-driven promotion, and the role that marketing costs play in fueling escalating drug prices," AMA Board Chair-elect, Dr. Patrice A. Harris, said in a press release. "Direct-to-consumer advertising also inflates demand for new and more expensive drugs, even when these drugs may not be appropriate."
According to the AMA, $4.5 billion is spent every year on direct-to-consumer advertising of prescription drugs and medical devices; an increase of 30% over the last two years. The United States and New Zealand are the only two countries that allow such ads.
The policy calls for the AMA to create a physician task force and an advocacy campaign, which would push for greater transparency in drug pricing and demand that the pharmaceutical industry enact policies that would promote more drug options and competition.
The increasing rise in prices, including a 4.7% spike in costs this year alone, is hurting patients' abilities to get effective, affordable drug and device treatments, the AMA found.
"Physicians strive to provide the best possible care to their patients, but increases in drug prices can impact the ability of physicians to offer their patients the best drug treatments," Harris said. "Patient care can be compromised and delayed when prescription drugs are unaffordable and subject to coverage limitations by the patient's health plan. In a worst-case scenario, patients forego necessary treatments when drugs are too expensive."
In addition, aggressive marketing has been blamed on the widespread use of some drugs which may not be as effective or safe.
A report by the BBC published in November 2014 found that most major drug companies spent far more on marketing than they did actual research the year before.
The global pharmaceutical giant Johnson & Johnson was one such example highlighted in the BBC report, which indicates that the drug maker spent $17.5 billion last year on drug marketing. However, only $8.2 billion was spent on research and development, leading the company to generate $13.8 billion in profits in 2013; a profit margin of 19%.
The new-generation anticoagulant Xarelto is a prime example of drug advertisements potentially exposing patients to unnecessary risks. Xarelto advertisements have blanketed many networks in recent years, promoting the novel oral anticoagulant as a superior alternative to warfarin for prevention of blood clots, indicating that consumers should talk to their doctors about switching to the new treatment.
The advertisements promote how Xarelto is easier to use, since it does not require regular blood monitoring like warfarin. However, what the marketing materials failed to disclose was the potentially increased risk of major bleeding problems on Xarelto, since there was no known reversal agent for the blood thinner at the time it was introduced.
Johnson & Johnson's Janssen Pharmaceuticals subsidiary now faces a mounting number of Xarelto lawsuits filed on behalf of individuals who suffered severe and uncontrollable bleeding problems. Many of the complaints allege that the drug makers failed to adequately warn about the potential risks associated with using the medication, and placed their desire for profits before consumers safety by withholding important safety information.
"*" indicates required fields