Antipsychotics Increase Risk of Death and Injury for Dementia Patients
May 28, 2008
By: AboutLawsuits
According to a study published this week in the Archives of Internal Medicine, elderly individuals with dementia who are treated with antipsychotic drugs face an increased risk of serious health problems or death within a month of taking the medications. Antipsychotics are often prescribed to treat aggression and delusions among dementia patients, even though they are not psychotic or schizophrenic.
Canadian researchers analyzed the impact of antipsychotic drugs, such as generics haloperidol and loxapine, as well as newer atypical antipsychotics, such as Zyprexa (olanzapine), Risperdal (risperidone) and Seroquel (quetiapine). They followed 41,000 dementia patients over 65 years old for 30 days and found that those taking an antipsychotic drug tripled their risk of death or hospitalization.
About half of the participants in the study were in nursing homes, where researchers indicate about 17% of dementia patients are prescribed an antipsychotic within 100 days of their admission to control delirium, delusions or aggressive behavior. Researchers found that these nursing home patients were twice as likely to die within one month, compared to residents who were not taking one of the drugs.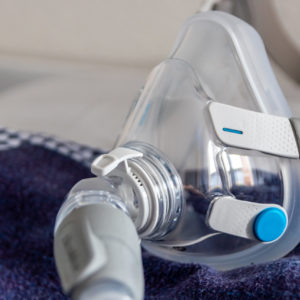 Did You Know?
Millions of Philips CPAP Machines Recalled
Philips DreamStation, CPAP and BiPAP machines sold in recent years may pose a risk of cancer, lung damage and other injuries.
Learn More
Antipsychotic drugs currently contain warnings which indicate that they carry a risk of heart problems or infections among patients with dementia. The newer atypical antipsychotics also contain a "black box" warning regarding an increased risk of death among those with dementia. Prior studies have linked the use of the drugs to an increased risk of falls, hip fractures, strokes and death.
Researchers concluded that the drugs should be prescribed for treatment of dementia with caution, even if they are used for only a short amount of time. The study raises serious questions about whether the risk of side effects may outweigh the potential benefits for this use.
Makers of atypical antipsychotics, have been facing legal claims for several years as a result of other side effects which could increase the risk of diabetes and severe weight gain among all users, not just elderly dementia patients. Eli Lilly and Co. has settled thousands of Zyprexa lawsuits and AstraZeneca Plc is scheduled to being the first Seroquel lawsuits later this year.
Arthur

April 23, 2015 at 11:29 pm

My father was diagnosed with Dementia in 2007. In 2008 my father was prescribed resperidone for his agitation. His dosage was 0.5 mg. 2 times a dsy. Later increased to 1.0 mg. In 2011 my Father had an massive heart attack. I wonder if his physicians at his HOME knew of the black box warning

katrhy

November 21, 2010 at 8:42 pm

DON'T THE DR'S EVER CHECK TO SEE WHATS CAUSING THE DELUSIONS ??? MAYBE A TUMOR OR LACK OF PROPER VITAMINS IN THE PERSONS BODY OR FOOD ALLERGY MAYBE A GLUTTON FREE DIET. DON'T YOU KNOW WHEN YOU GO TO THE DR THEY ARE PRACTICING ON YOU THATS WHY THEY CALL IT A PRACTICE!
"*" indicates required fields