Avandia Recall May be Recommended by FDA Panel Next Month
June 29, 2010
By: Staff Writers
It appears increasingly likely that an FDA advisory panel will recommend that an Avandia recall be issued next month, as two new studies provide further evidence that GlaxoSmithKline's diabetes drug increases the risk of heart attack and life-threatening injuries. 
An independent panel of expert advisers to the FDA is scheduled to meet on July 13 and 14 to make recommendations about what steps the regulatory agency should take to protect consumers. While the FDA is not required to follow the advisory committee's advice, the release of the two studies on Monday, and the advisory panel's anticipated decision, is expected to bring considerable pressure on FDA to recall Avandia from the market.
An ongoing safety review of Avandia is being conducted by the FDA and the agency is expected to make a decision on whether GlaxoSmithKline can continue with clinical trials on Avandia. Many critics have called for an immediate end to the studies, indicating that it is unethical to continue due the known risk of life-threatening injuries from side effects of Avandia.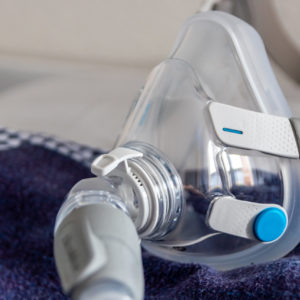 Did You Know?
Millions of Philips CPAP Machines Recalled
Philips DreamStation, CPAP and BiPAP machines sold in recent years may pose a risk of cancer, lung damage and other injuries.
Learn More
Avandia (rosiglitazone) was first approved in the United States in 1998 to treat type 2 diabetes by helping control blood sugar levels. The drug has been used by millions of diabetics, but sales have plummeted in recent years following a May 2007 publication in the New England Journal of Medicine that identified an increased risk of heart attacks and congestive heart failure with Avandia.
The most damning of the two new studies was actually conducted by FDA drug safety reviewers. The study, published in the Journal of the American Medical Association, found that the use of Avandia increased the risk of stroke, heart failure, heart attack and death among people 65 years or older. The study compared Avandia to a rival drug, Takeda Pharmaceuticals, Actos, and found Avandia to be more dangerous.
The lead author, David Graham, has said that the results make it hard to justify keeping Avandia on the market.
Researchers looked at more than 227,000 diabetes patients 65 and older. The study followed the patients for three years and compared health outcomes of those taking Avandia with those taking Actos. Researchers found that Avandia carried an 18% increased risk of heart attack, stroke, heart failure or death.
Graham estimates that about 50,000 elderly Americans have died or suffered strokes or heart failure due to Avandia problems. The estimate melds with those of other experts who have estimated that Avandia has caused about 100,000 heart attacks or deaths. About half of Avandia use is by those younger than 65.
The second study, published in the Archives of Internal Medicine, was headed by Dr. Steve Nissen, who first raised awareness about the risk of Avandia heart attacks with a study in 2007. While Nissen did not find the increased risk of death, his study showed a marked increase in the risk of heart attack when compared to Actos or a placebo.
Nissen's study was a meta-analysis of 56 randomized controlled trials of Avandia and looked at data from more than 35,500 patients. The findings of the study indicate that Avandia raises the risk of heart attack by 28%, but found no increase in mortality.
Earlier this year, a Senate report on Avandia accused GlaxoSmithKline of suppressing the risks of Avandia, and indicated that many within the FDA have been calling for a recall of Avandia. Following the release of the scathing report, the FDA announced that it is still reviewing safety data on the drug and indicated that conclusions will likely not be released until later this summer.
In 2007, following Nissen's first Avandia health risk study and despite objections by FDA drug safety reviewers, the FDA advisory panel voted 22-11 to keep the drug on the market. Observers say that the upcoming meeting will be a test of Hamburg and the current FDA administration, which has vowed to keep a sharper focus on patient safety.
GlaxoSmithKline PLC currently faces about 13,000 Avandia lawsuit claims filed by former users of the drug who allege that the drug company failed to adequately research their medication or warn users about the serious side effects. The federal Avandia litigation has been consolidated into an MDL, or Multidistrict Litigation, for pretrial litigation in the U.S. District Court for the Eastern District of Pennsylvania.
Over the last two months, GlaxoSmithKline has reached Avandia settlements in about 5,700 of those lawsuits for undisclosed amounts.
Stn

July 6, 2010 at 7:08 pm

I developed macular edema after taking Avandia for some time and required surgery I wonder whether a reader might point me to an attorney who is involved in this aspect of Avandia's causation
"*" indicates required fields