Bard Avaulta Mesh Lawsuit
July 01, 2010
By: AboutLawsuits
Women who have had a Bard Avaulta vaginal mesh implanted to treat pelvic organ prolapse could be at risk for severe internal injuries, urinary problems, and other complications. Bard Avaulta lawsuits allege that the defective design of the device may increase the risk of infections, erosion and other painful complications.
STATUS OF BARD AVAULTA LAWSUITS: Cases have been filed throughout the United States by women who experienced problems or complications as a result of the negligent design of the vaginal mesh, and new cases are still being reviewed by Bard Avaulta lawyers.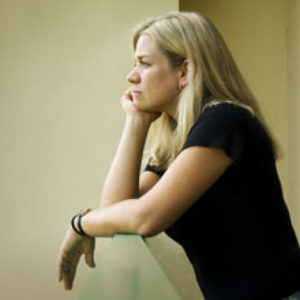 MANUFACTURER: C.R. Bard, Inc.
OVERVIEW: The Avaulta Anterior and Posterior Biosynthetic Support System is a vaginal mesh that is surgically implanted to prevent pelvic organ prolapse (POP), which can occur in women after childbirth or surgery. POP causes the womb to fall into the vaginal area, and can also lead to the bladder and bowels slipping out of place and putting pressure on the vagina, causing considerable pain and discomfort, as well as urinary incontinence in some cases.
The lawsuits over Bard Avaulta mesh allege that a negligent design of the vaginal sling increase the risk that women may suffer severe complications, physical pain and suffering, deformity and the need for additional corrective surgery.
BARD AVAULTA PROBLEMS: In October 2008, the FDA issued a warning about problems with vaginal mesh like the Bard Avaulta, indicating that the products have been associated with hundreds of reports of severe infection, pain, urinary problems, bowel, bladder or blood-vessel performations.
Complications with the Bard Avaulta sling appear to be linked to problems with the design of the vaginal mesh. Women have reported suffering problems after Bard Avaulta procedure, including:
Infection
Erosion of the mesh into the vagina
Recurrences of prolapse
Urinary problems
Bowel, bladder and blood-vessel perforations
Injury to nearby organs
Pain during sexual intercourse
In many cases, Bard Avaulta mesh problems have required multiple surgeries to remove the vaginal sling. Even after surgery, women may be left with permanent and disfugiring injuries.
Through a Bard Avaulta mesh lawsuit, women may be able to obtain compensation from the manufacturer as a result of the allegedly negligent and defective design of this product.
Peter

March 13, 2013 at 2:30 am

Has anyone had problems with this Bard Mesh after hernia or vaginal surgery??

Jan

February 6, 2011 at 12:44 am

I have had serious problems since pelvic floor reconstruction surgery in 2004. I have made many complaints to the surgeon and other doctors about the signs and symptoms suffered with no answers or correction, despite another surgery to remove adhesions a year later.

Ora

January 5, 2011 at 10:48 pm

I had a bladder suspension operation in September 08, and have experienced abdominal pain and bleeding ever since. I have been to a doc tor and a Urologist and both have advised me to see the Doctor who performed the suspension. He is a quack tho in my opinion and I will not go to him.. I am seeing a female Urologist tomorrow the 6th of Jan and get another opinion.

susan

August 20, 2010 at 5:14 pm

is this mesh used in bypass surgery?
"*" indicates required fields