Schedule Leading Up To Next Bard Hernia Mesh Bellwether Trial in Feb 2023 Outlined By Court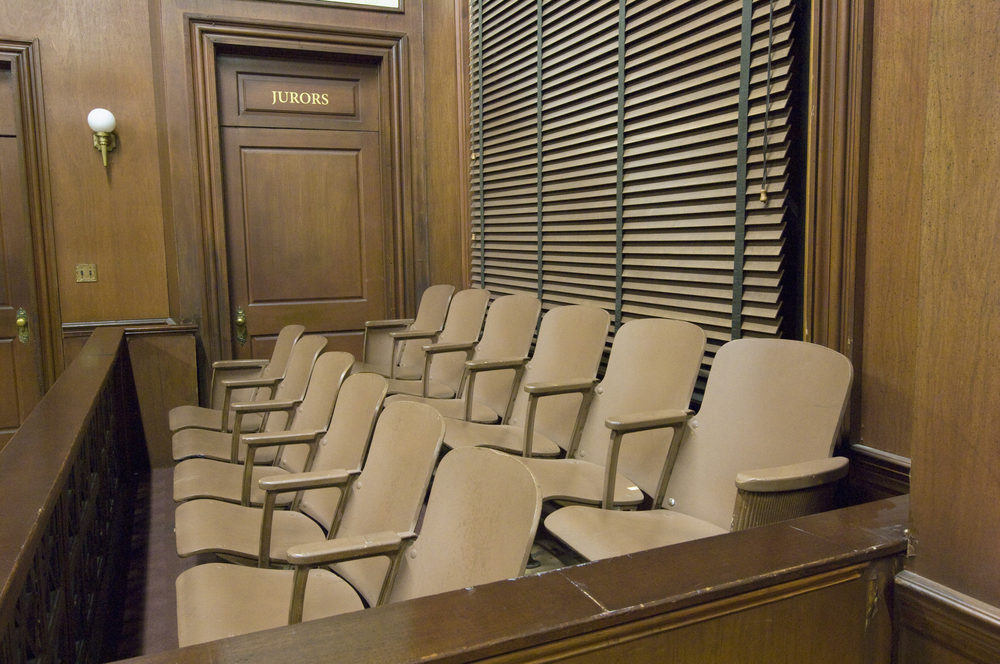 September 19, 2022
By: Irvin Jackson
The U.S. District Judge presiding over thousands of hernia mesh lawsuits pending against C.R. Bard in the federal court system has released a pretrial schedule for various deadlines leading up to the next bellwether trial, which is set to go before a jury in February 2023.
There are currently more than 17,500 product liability lawsuits pending in a Bard hernia mesh MDL (multidistrict litigation), which is centralized in the U.S. District Court for the Southern District of Ohio, including allegations that plaintiffs suffered painful complications due to design defects associated with certain polypropylene mesh products sold in recent years, including Bard Ventralex, Bard Ventralight, Bard Perfix, Bard 3DMax and other systems.
As Bard hernia mesh products continue to fail and result in the need for additional surgery or treatment, the number of new lawsuits brought throughout the federal court system has more than doubled over the past year, rising from just over 8,000 claims pending in June 2021, and the size of the litigation is expected to continue to increase.
To help the parties gauge how juries are likely to respond to certain evidence and testimony that will be repeated throughout the litigation, a series of early "bellwether" trials have been scheduled in the federal court system, involving claims that are representative of other cases.
While the outcomes of these early trial dates are not binding on other claims in the litigation, they are being closely watched by lawyers and parties involved, and may help drive hernia mesh settlements which would avoid the need for each individual case to go before a jury over the coming years.
Third Bard Hernia Mesh Bellwether Trial Schedule
Following two early trials with mixed results, with the manufacturer securing a defense verdict in the first trial in August 2021, and getting hit with a $255k verdict in a second trial that ended in April 2022, two additional cases are scheduled to go before juries next year.
In a case management order (PDF) issued on September 9, the Court outlined various deadlines leading up to the start of the next Bard hernia mesh bellwether trial on February 21, 2023.
According to the schedule, plaintiffs' witness lists, Daubert motions, dispositive motions and other motions concerning expert witnesses are due by October 7, with opposition papers to those motions to be filed by November 4. Reply papers to dispositive motions are due by November 18. The defendants' witness list is due by October 14.
Motions in limine to challenge the admissibility of certain evidence at trial must be filed by December 2, with opposition responses due by December 16. All designations and objections to witnesses are to be submitted to the court no later than January 13, 2023. In addition, plaintiffs' exhibit list is due by January 6, with the defendants' exhibit list due by January 13.
Parties will submit proposed jury instructions by January 27, and all unresolved objections must be submitted to the court by February 3. A pretrial conference will be held on February 9, followed by a second pretrial conference on February 10, with jury selection set to begin two weeks later.
September 2022 Bard Hernia Mesh Lawsuit Update
Following the next Bard hernia mesh bellwether trial in February 2023, a fourth case is currently scheduled to begin in May 2023.
In addition to the federal lawsuits, Bard also faces thousands of similar hernia mesh lawsuits in coordinated litigation in Rhode Island state court, where the company has reached agreements to settle some cases. However, late last month a Rhode Island jury handed down a $4.8 million verdict for a plaintiff in the state court system, and Bard has suggested that it intends to challenge additional claims at trial.
Following bellwether trials, if Bard hernia mesh settlements are not reached to resolve large numbers of claims, it is expected that the Court will start preparing large groups of cases for remand to U.S. District Courts nationwide next year.
Latest Bard Hernia Mesh Lawsuit Updates
Learn more about the Bard hernia mesh lawsuits and the latest updates in this litigation, where new claims are still being investigated and filed by lawyers.
2022 Hernia Mesh Lawsuit Updates
Deborah

October 31, 2022 at 12:49 am

They are no longer wanting to settle.
"*" indicates required fields