Bisphenol A (BPA) Lawsuits
September 01, 2008
By: AboutLawsuits
The chemical used in many plastic bottles, Bisphenol A or BPA, has been linked to a number of potential long term health concerns for humans. Long term exposure to low doses of BPA could cause chronic toxicity, especially for young children. Research suggests that it could cause developmental problems, including early puberty, changes in the prostate gland and behavioral changes.
STATUS OF BISPHENOL A LAWSUIT: Lawyers are evaluating the potential for BPA litigation for injuries which may have been caused by the plastic bottle chemical. Emerging science and research are being reviewed.
In June 2008, a Bisphenol A (BPA) Class Action lawsuit was filed against the makers of children's products containing the chemical, alleging that they failed to adequately disclose the risks associated with BPA.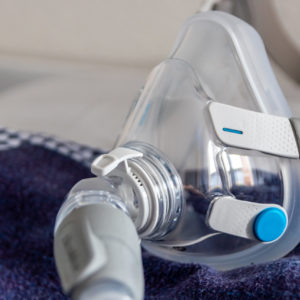 Did You Know?
Millions of Philips CPAP Machines Recalled
Philips DreamStation, CPAP and BiPAP machines sold in recent years may pose a risk of cancer, lung damage and other injuries.
Learn More
OVERVIEW: Bisphenol A (BPA) is a chemical that is used in a number of common products to make the plastic hard and shatterproof. It is commonly found in plastic baby bottles, sports bottles, food containers and soda cans.
In recent years, concerns have emerged about the plastic bottle chemical's side effects, especially among young children and infants who are still developing.
In animal studies, BPA has been shown to cause changes in the genital tract, a decline in testicular testosterone, decreasing maternal behaviors and changes in breast tissue, predisposing it to carcinogens.
Experts have expressed concern that low doses of BPA absorbed into the body over a long period of time may cause chronic toxicity in humans, potentially causing health problems and developmental issues for children.
MOVEMENT TO BAN BPA: Legislators in many states have started movements to ban BPA, and U.S Senator Charles Schumer (D-NY) has introduced legislation to ban BPA in infant products throughout the United States. In Canada, law makers indicated in April 2008 that they intend to ban BPA in baby bottles.
Although the FDA has defended the safety of BPA and indicated that it is safe to use in baby products, many retailers, such as Wal-Mart and Toys "R" Us have stopped selling any baby bottles that contain the BPA chemical.
Deborah

August 29, 2017 at 8:27 pm

I have been handling, cutting, and molding aluminum cans into novelties for 33 years since 1984. I have cut 1000's of cans, all of which were cleaned with very hot water. I started getting sick in 2002 (heart-100%blocked left main) which the surgeon had a hard time getting through. I continued to cut cans until recently, in between medical issues. RIGHT NOW: Aneurysms, tumors around my neck, thyro[Show More]I have been handling, cutting, and molding aluminum cans into novelties for 33 years since 1984. I have cut 1000's of cans, all of which were cleaned with very hot water. I started getting sick in 2002 (heart-100%blocked left main) which the surgeon had a hard time getting through. I continued to cut cans until recently, in between medical issues. RIGHT NOW: Aneurysms, tumors around my neck, thyroid and on my kidney, enlarged liver (I don't drink), blood clots, diabetes, hypertension,hormone issues, brain issues, vision issues, pleurisy, hernia, stomach ulcer, etc. Just recently I learned of BPA and after much research, I no longer handle cans. I am convinced that BPA is killing me. The kicker!!! MY INSURANCE CO CANCELLED MY POLICY DUE TO USING IT and I need several surgeries.

Myland Pride

August 2, 2011 at 8:14 pm

Our government should be totally ashamed at how they are treating this and other forms of poisons in our foods. Genetically modified corn, wheat, high fructose corn syrup, and other dangerous products are sold to unknowing consumers with little or no research done WRT to long-term adverse affects. Americans just keep getting fatter and sicker due to the Standard American Diet. Please, please st[Show More]Our government should be totally ashamed at how they are treating this and other forms of poisons in our foods. Genetically modified corn, wheat, high fructose corn syrup, and other dangerous products are sold to unknowing consumers with little or no research done WRT to long-term adverse affects. Americans just keep getting fatter and sicker due to the Standard American Diet. Please, please start being critical of your food source and hold the FDA (which is ran by the same officials who made millions in the farm, chemical and food industry) and our government accountable. We and our kids are being poisoned in the name of profits!!

Infant Exposure to BPA Chemical Should be Limited: FDA - AboutLawsuits.com

January 18, 2010 at 3:59 pm

[...] Exposure to BPA is suspected of causing hormonal changes by impacting the human endocrine system. It has been linked to cancer, heart disease, diabetes, obesity and asthma. Some research has suggested that BPA can cause developmental abnormalities and other problems over time in infants and young children. [...]

BPA Plastic Baby Bottles Banned in Chicago - AboutLawsuits.com

May 14, 2009 at 3:15 pm

[...] the FDA has failed to take steps to protect the public from the potential harm posed by the use bisphenol A, or BPA, the city of Chicago has issued a ban on the sale of baby bottles and sippy cups that contain the [...]

Legislation to Ban BPA in Bottles and Food Containers Introduced - AboutLawsuits.com

March 16, 2009 at 4:22 pm

[...] have been introduced in the U.S. House and Senate to ban bisphenol A (BPA) in all food and beverage containers, due to growing concerns that the chemical could pose long-term [...]

Toxic Baby Bottles with BPA Will No Longer Be Sold by 6 Manufacturers : AboutLawsuits.com

March 9, 2009 at 6:14 pm

[...] response to health concerns over the use of Biphenol A (BPA) in plastic consumer products, six of the largest manufacturers baby bottles have agreed to stop [...]

Bisphenol A Safety to be Researched Further by FDA : AboutLawsuits.com

December 17, 2008 at 5:04 pm

[...] standing by their controversial position that Bisphenol A (BPA) is safe in baby bottles and other consumer products, the FDA indicates that they will now review additional research and [...]

Expert Panel Disagrees with FDA Position on Safety of Chemical BPA : AboutLawsuits.com

October 30, 2008 at 4:04 pm

[...] panel of outside advisers to the FDA have concluded that the agency's statement that the plastic bottle chemical bisphenol A (BPA) is safe for use in consumer products does not consider all available and credible scientific [...]

FDA Panel Disagrees with Agency Position on Safety of Plastics Chemical BPA : AboutLawsuits.com

October 30, 2008 at 4:02 pm

[...] panel of outside advisers to the FDA have concluded that the agency's statement that the plastic bottle chemical bisphenol A (BPA) is safe for use in consumer products does not consider all available and credible scientific [...]

BPA Free Baby Bottles will soon be Required in Canada : AboutLawsuits.com

October 20, 2008 at 3:23 pm

[...] Government in Canada is drafting regulations which will ban the chemical bisphenol-A, or BPA, in baby bottles due to concerns about the potential adverse health effects it may pose to [...]

States Ask Manufacturers to Stop Using BPA Chemical in Baby Bottles : AboutLawsuits.com

October 15, 2008 at 6:15 pm

[...] the attorney generals from Connecticut, New Jersey and Delaware asked 11 companies to stop using Bisphenol-A (BPA) in their baby bottles and other infant products, as the chemical could pose serious health [...]

John

September 7, 2008 at 10:10 pm

Over the past 8 years I have been drinking water mostly from plastic bottles. 1) I have believed the water was healther due to the filtering process. 2) Because the water tast better than the tap water. 3) I beleved drinking water instead of soda's was better for your health. Now for 6 months I have sorness in my left brest which is getting worse each month. The sorness in my right brest is still[Show More]Over the past 8 years I have been drinking water mostly from plastic bottles. 1) I have believed the water was healther due to the filtering process. 2) Because the water tast better than the tap water. 3) I beleved drinking water instead of soda's was better for your health. Now for 6 months I have sorness in my left brest which is getting worse each month. The sorness in my right brest is still the same. My doctor does not seem to care and is indifferent to setting me up to be tested for cancer or to see if it is drug related. Just recientlly I found out about the BPA chemical in plastic bottles. Is there anyone who can send me aditional info on this and is there a test I can take to see if it is the BPA chemical that has caused the sorness? I fear I might have something serious

Plastic Bottle Chemicals Still Raise Safety Concerns : AboutLawsuits.com

September 5, 2008 at 7:23 pm

[...] Bisphenol A is a chemical compound used in the production of polycarbonate, a type of hard plastic. The BPA chemical helps prevent the plastic from shattering, which many argue is a necessary safety feature. [...]

BPA Chemical in Plastic Linked to Problems for Monkeys : AboutLawsuits.com

September 5, 2008 at 7:21 pm

[...] National Academy of Sciences, researchers from the Yale School of Medicine have indicated that the Bisphenol A, or BPA, chemical found in a variety of hard plastic products can alter brain function and bring about mood disorders [...]
"*" indicates required fields