Blood Thinners Prescribed Too Often For Low-Risk Heart Rhythm Problems: Study
April 23, 2015
By: Irvin Jackson
New research suggests that many doctors prescribe powerful blood thinners too often, using the medications for low-risk heart rhythm problems, which may unnecessarily put patients at risk of bleeding and other adverse side effects. 
In a study published this month by the medical journal JAMA Internal Medicine, researchers from the University of California, San Francisco indicate that about a quarter of all atrial fibrillation patients who actually have a low risk of stroke were still prescribed blood thinners like Xarelto, Pradaxa and warfarin. These prescriptions go against current treatment guidelines, according to the researchers.
The study involved data on about 11,000 patients in the U.S. diagnosed with atrial fibrillation, a type of irregular heart beat that can cause blood clots. In some cases those clots move to the brain, resulting in a stroke. However, the patients reviewed by the study were under the age of 60 and were considered to have a low risk of stroke, which should have disqualified them from blood thinner prescriptions by current medical treatment guidelines. However, according to the findings, about 25% of them were prescribed blood thinners anyway.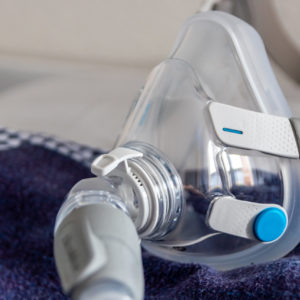 Did You Know?
Millions of Philips CPAP Machines Recalled
Philips DreamStation, CPAP and BiPAP machines sold in recent years may pose a risk of cancer, lung damage and other injuries.
Learn More
"Because oral anticoagulant use carries a risk of bleeding, the drugs are not recommended in patients with AF who are at a particularly low risk for stroke," the researchers noted.
Researchers found that being male, having a higher body mass index, and being on Medicare all appeared to be factors that increased the likelihood of someone being prescribe a blood thinner. Even geography appeared to play a role, with patients in the northeast United States more likely to be prescribed Xarelto, Pradaxa or warfarin than their peers in southern states.
The findings come amid increasing concern over blood thinner risks, particularly those associated with a new breed of the drugs, known as novel oral anticoagulants.
Bleeding Problems with Pradaxa, Xarelto, Eliquis
Pradaxa (dabigatran) was the first member of this new generation of anticoagulants to hit the market, designed to replace Coumadin (warfarin) as the "go-to" medication for prevention of strokes due to atrial fibrillation. Other members of this new class introduced after Pradaxa include Xarelto and Eliquis.
All of the medications have been promoted as superior alternatives to warfarin, because they are supposedly easier to use and do not require frequent doctor visits for blood monitoring to adjust treatment doses. However, with warfarin doctors are able to give a dose a vitamin K and fresh frozen plasma to users who experience bleeding problems, quickly reversing the older drug's blood thinning effects. No such reversal agents are currently available for Pradaxa, Xarelto or Eliquis.
Within a year after Pradaxa hit the market, it quickly earned the dubious distinction as one of the medications most commonly associated with adverse event reports submitted to the FDA.
Boehringer Ingelheim faced over 4,000 product liability lawsuits alleging that inadequate warnings were provided about the lack of an available reversal agent for their medication, which eventually led to a $650 million Pradaxa settlement last year, with an average of about $150,000 to be awarded to former users who experienced injuries associated with uncontrollable bleeds.
Xarelto (rivaroxaban) was the second member of this new class of anticoagulants to be approved by the FDA, hitting the market about a year after Pradaxa. However, as Boehringer Ingelheim faced mounting lawsuits and publicity over severe bleeding events associated with Pradaxa, Xarelto quickly overtook the top spot among the new medications, with sales exceeding those of Pradaxa in 2013.
A growing number of Xarelto bleeding lawsuits are now being pursued on behalf of former users, raising similar allegations that inadequate warnings were provided about the lack of an approved reversal agent and claiming that the drug makers should have never introduced the medication without an antidote to allow doctors to reverse bleeding events.
Karl

October 23, 2015 at 4:52 am

The label warnings for Eliquis appear to suggest that it's more dangerous to start and then stop taking it than to never take it! Is that true? I had one isolated 1 min of asymptomatic a-fib that corrected itself and a doctor wants me to start taking it, I'm scared to death of it!!!
"*" indicates required fields