Boehringer Ingelheim Seeks to Block Pradaxa Depositions of Executives
October 25, 2013
By: Irvin Jackson
As discovery continues in Pradaxa lawsuits filed nationwide involving allegations that Boehringer Ingelheim failed to warn about the risk of serious bleeding complications from it's controversial anticoagulant, the global drug maker is attempting to block plaintiffs from deposing two top executives of the pharmaceutical company.  
In the federal court system, more than 1,500 cases have been centralized for coordinated pretrial proceedings as part of an MDL, or multidistrict litigation, which is centralized before U.S. District Judge David R. Herndon in the Southern District of Illinois.
All of the complaints involve similar claims that users suffered serious or fatal injuries caused by Pradaxa bleeding problems, alleging that Boehringer Ingelheim failed to adequately warn consumers or the medical community about the potential risk of bleeds or the lack of a reversal agent to stop the blood thinning effects of the medication.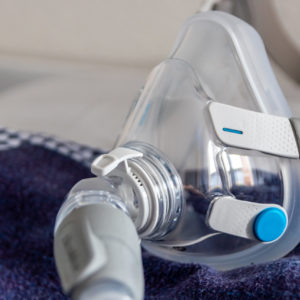 Did You Know?
Millions of Philips CPAP Machines Recalled
Philips DreamStation, CPAP and BiPAP machines sold in recent years may pose a risk of cancer, lung damage and other injuries.
Learn More
As part of the coordinated management of the Pradaxa litigation, the parties are currently currently preparing a small group of cases for early trial dates, known as "bellwether" trials, which are expected to begin next year. At this time, the parties are conducting pretrial discovery, including depositions of fact witnesses common to all cases.
In a Motion for a Protective Order (PDF) filed October 22, attorneys for Boehringer Ingelheim asked Judge Herndon to bar plaintiffs from taking the depositions of Dr. Andreas Barner and Allen Hillgrove. Barner is the Chairman of the Board of Managing Directors at Boehringer Ingelheim, making him the company's highest-ranking executive; essentially the chief executive officer (CEO) of Boehringer Ingelheim's global operations. Hillgrove is a member of the board Barner oversees.
While the company admits that the two have direct knowledge of the development, markeketing and potential side effects of Pradaxa, the company argues that other, lower-ranking executives, can provide just as much or more information. They claim that deposing the two men would be overly burdensome for the international drug company due to their extensive responsibilities.
"Dr. Barner and Mr. Hillgrove are responsible for oversight of the entire organization," the company's attorneys contend. "As such, they have been involved in Pradaxa-related issues. For example, Dr. Barner is Chair of the Pradaxa Steering Committee and Mr. Hillgrove…has been involved in Pradaxa marketing. Their involvement, however, has not been as extensive as that of the BI executives and employees whose sole or primary responsibilities are Pradaxa-related."
Pradaxa Litigation
Pradaxa (dabigatran) was introduced by Boehringer Ingelheim in October 2010, as the first member of a new class of anticoagulants promoted as a superior alternative to warfarin for stroke prevention, as it is easier to take and requires less medical monitoring.
Warfarin, sold under the brand name Coumadin, has been the go-to anticoagulant for decades. While Pradaxa does require less monitoring, concerns have emerged about the lack of an effective reversal agent to stop the blood thinning effects of the medication.
Unlike warfarin, which can be quickly reversed with a dose of vitamin K and plasma, there is no available reversal agent for Pradaxa. While some studies have shown that the chances of bleeding may be about the same with the two drugs, evidence continues to emerge highlighting how complications following Pradaxa bleeds may be more serious, since hemorrhages are typically harder to stop.
During the first full year the drug was on the market in the United States, the Institute for Safe Medication Practices (ISMP) found that adverse event reports involving Pradaxa problems surpassed all other medications regularly monitored by the group. FDA received at least 3,781 reports involving serious injuries associated with the use of Pradaxa during 2011, including 2,367 reports of hemorrhage and 542 patient deaths.
Pradaxa is still a leading source of consumer complaints to the FDA. According to a report released this month by the ISMP, Pradaxa continues to lead all other drugs in adverse event reports submitted to the FDA last year, with at least 3,292 reports of serious or fatal Pradaxa side effects submitted in 2012, including at least 582 deaths.
The first Pradaxa bellwether trials are expected to begin in August 2014, to help the parties gauge how juries may respond to certain evidence and testimony that may be repeated throughout a large number of claims. Following these early test cases, if a Pradaxa settlement agreement or other resolution for the litigation is not reached, Boehringer Ingelheim may face hundreds of individual trials in courts throughout the country if Judge Herndon begins remanding lawsuits back to the U.S. District Courts where they were originally filed.
"*" indicates required fields