Boston Scientific Transvaginal Mesh Trials Set To Begin Next Week
October 28, 2014
By: Austin Kirk
Boston Scientific is set to face the start of two large trials next week in the federal court system, involving the combined presentation of several transvaginal mesh lawsuits to juries in Florida and West Virginia.
Boston Scientific currently faces more than 14,000 product liability lawsuits pending in the federal court system, which all involve similar complaints that women experienced problems with vaginal mesh or bladder sling products used to repair pelvic organ prolapse or female stress urinary incontinence.
Plaintiffs allege that design defects associated with the Boston Scientific transvaginal mesh caused them to suffer severe and painful injuries, when the products eroded through the vagina, moved, caused infections or other complications.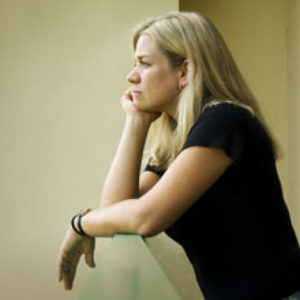 In the federal court system, Boston Scientific mesh lawsuits filed on behalf of women nationwide have been consolidated before U.S. District Judge Joseph R. Goodwin as part of an MDL, or Multidistrict Litigation, which is centralized in the Southern District of West Virginia for coordinated discovery and pretrial proceedings.
To help the parties gauge how juries may respond to certain evidence and testimony that is likely to be repeated throughout the cases, Judge Goodwin has scheduled two groups of lawsuits to go before federal juries in consolidated trials set to begin next week, each involving similar claims brought by women who received the same type of Boston Scientific transvaginal mesh.
One of the trials involves four consolidated lawsuits brought by women from Florida who experienced problems with Boston Scientific Pinnacle mesh. According to minutes (PDF) from a final settlement conference held last week, the trial is scheduled to begin before Judge Goodwin in Miami, Florida on Monday, November 3, 2014.
The other bellwether trial involves a group of women who suffered complications after receiving a Boston Scientific Obtryx sling. While this trial was originally expected to involve 11 different claims, the number has since been reduced down to four following voluntary dismissals. According to minutes (PDF) from a final settlement conference in that case, jury selection in the consolidated trial is expected to begin before U.S. District Judge Irene C. Berger in West Virginia on Friday, with the trial set to also start on November 3.
Transvaginal Mesh Litigation
In addition to cases involving Boston Scientific mesh, Judge Goodwin is also presiding over at least six other federal MDLs established for similar lawsuits filed against other manufacturers of transvaginal mesh or bladder sling products.
According to the latest case list (PDF) provided by the U.S. Judicial Panel on Multidistrict Litigation (JPML) on October 15, there are also at least 9,800 Bard Avaulta mesh cases, 21,600 Ethicon mesh lawsuits, 18,800 American Medical Systems (AMS) mesh lawsuits, 1,700 Coloplast mesh lawsuits, 259 Cook Medical mesh lawsuits and 67 Neomedic mesh lawsuits.
The cases have been centralized before Judge Goodwin to reduce duplicative discovery into common issues in the cases, avoid conflicting rulings from different judges and to serve the convenience of the parties, witnesses and the courts.
Since agreements have not been reached during pretrial proceedings to settle all of the cases, a small number of cases against several of the manufacturers have been set for early trial dates, known as "bellwether" trials.
While the outcomes of these early trial dates are not binding in other cases, they are designed to help the parties gauge how juries may respond to certain evidence and testimony that is likely to be repeated throughout the litigation and to facilitate potential transvaginal mesh settlement agreements with the manufacturers.
During early trials held so far in the federal court system and in several different state courts, juries have returned mixed verdicts, with manufacturers having some success in a few individual cases. However, where juries have found that plaintiffs' injuries were caused by defects with the mesh, the manufacturers have been hit hard, with more than a half dozen multi-million dollar verdicts.
One of the latest transvaginal mesh trials was in Texas state court, where Boston Scientific was hit with a $73 million verdict, including $50 million in punitive damages designed to punish the manufacturer for their actions surrounding the design and sale of the mesh. Although the state court judge subsequently reduced the verdict to $34 million under Texas caps on punitive damages, the damages came following a trial that only involved one case.
Earlier this month, Endo International announced that it has agreed to settle "substantially all" transvaginal mesh lawsuits against it's American Medical Systems (AMS) subsidiary, reportedly agreeing to pay about $1.6 billion in settlements.
According to a recent report by the Boston Business Journal, Boston Scientific has set aside nearly $1 billion so far to cover costs associated with the transvaginal mesh litigation. However, there have been no reports involving the settlement of large numbers of cases by Boston Scientific.
Given the lack of progress made by Boston Scientific, Ethicon and C.R. Bard toward resolving the entire litigation, Judge Goodwin has indicated that he plans to speed up the pace of trials for vaginal mesh lawsuits, ordering that hundreds of individual cases be prepared for trial next year.
"*" indicates required fields