Chinese Drywall Class Action Suit Certified in Florida
June 01, 2010
By: Staff Writers
A class action lawsuit over Chinese drywall has been certified in Florida state court, allowing about 150 Miami-area homeowners to pursue compensation from drywall suppliers and builders who allegedly built homes with toxic wallboard imported from China, which has been found to release foul smells and cause corrosion throughout the home. 
The Chinese drywall class action suit was certified last week by Miami-Dade County Circuit Court Judge Joseph Farina. The case was originally filed by Jason and Melissa Harrell, homeowners in the Keys Gate subdivision in Homestead, but could include as many as 152 homeowners from the same subdivision. The class action lawsuit is limited to domestic defendants, including Banner Supply, which sold imported Chinese drywall domestically, Keys Gate Realty and Palm Isles Holdings LLC.
According to the complaint, Banner Supply knew the Chinese drywall they were selling was defective. Banner Supply has denied the allegations in the lawsuit.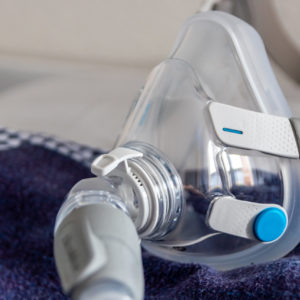 Did You Know?
Millions of Philips CPAP Machines Recalled
Philips DreamStation, CPAP and BiPAP machines sold in recent years may pose a risk of cancer, lung damage and other injuries.
Learn More
The U.S. Consumer Products Safety Commission (CPSC) has received more than 3,300 complaints from across the United States from homeowners who say that toxic Chinese wallboard imported between 2004 and 2007 releases sulfuric odors, causes health problems, and corrodes wiring and appliances. Many of the problems with the Chinese drywall have been confirmed by laboratory testing.
Millions of sheets of the toxic drywall were imported from China into the United States due to a domestic shortage caused by a housing boom and construction following a serious of hurricanes that struck the southeastern United States. The CPSC has confirmed more than 6 million sheets were imported into the country in 2006 alone.
Testing performed at the Lawrence Berkeley National Laboratory (LBNL) was used to detect emissions of hydrogen sulfide from a large number of domestic and imported drywall. The CPSC says there is a "strong association" between hydrogen sulfide and metal corrosion. Some of the worst Chinese drywall was found to emit 100 times as much hydrogen sulfide as wallboard made in the U.S.
The Keys Gate lawsuit is the first Chinese drywall class action certified in the U.S., and is likely to be watched closely, despite its limited scope. It is unclear how many homeowners plan to be a party to the lawsuit at this stage. On Friday, a 21-day period began for additional home owners to respond to the lawsuit.
So far, trials over defective Chinese drywall have been focused on foreign suppliers, who have not fared well.
An April 28 ruling by U.S. District Judge Eldon Fallon awarded $164,000 to a Louisiana family that filed a Chinese drywall lawsuit against Knauf Plasterboard Tianjin. The ruling equated to about $81 per square foot. Since that ruling, Knauf has begun seeking settlements with U.S. builders who bought their drywall.
Fallon also issued a ruling in April that awarded $2.6 million to seven Virginia families who filed a lawsuit against Taishan Gypsum Co. over imported drywall problems. However, it is unclear how the families will collect, since China does not acknowledge civil lawsuit judgments in the U.S., and the company did not send a representative to court to answer the charges.
A number of homeowners throughout the United States have filed lawsuits over Chinese drywall, naming manufacturers, distributors and builders. In June 2009, all of the federal drywall litigation was consolidated and centralized in an MDL, or Multidistrict Litigation, in New Orleans under Judge Fallon.
Phyllis

July 18, 2012 at 4:19 pm

Hurricane Wilma in 2005 caused my condo to be demolished - it was repaired by Woods Construction and I was able to have access to it in 2008 - since then I have been informed by my maintenance department in Sunrise that I have Chinese drywall. Right now today July 18, 2012 my condo is being re-done with all new walls. This will take at least 8-10 weeks before it is completed. Needless to say th[Show More]Hurricane Wilma in 2005 caused my condo to be demolished - it was repaired by Woods Construction and I was able to have access to it in 2008 - since then I have been informed by my maintenance department in Sunrise that I have Chinese drywall. Right now today July 18, 2012 my condo is being re-done with all new walls. This will take at least 8-10 weeks before it is completed. Needless to say this has been a terrible time in my life at my age (73) to have go thru something like this. I would certainly like my name to appear on a lawsuit for the Chinese drywall. thank you.

lyra

November 8, 2010 at 10:12 pm

I have a question. My two cousins, aged 78 and 80 years old respectfively, suffered terribily from the chinese drywall installed in their condo post hurricane in Sunrise FL. They were forced for health reasons and lack of financial resources to repair their condo a second time, to walk away from their mortgage. Now they are renting and bearly able to make ends meet. What is their recourse?

Dave

August 25, 2010 at 6:47 pm

We bought this home in April of 2009 and were told by inspectors we did NOT have CDW. Now, we are here a year and some change and have found out that our home has CDW and it is bad. We have lost 2 Air Handlers, some of our smoke detectors, all the silver is now black and all the gold is black. We would like to see a closing on this mess and ask Judge Fallon to rule on Florida. I believe that we ha[Show More]We bought this home in April of 2009 and were told by inspectors we did NOT have CDW. Now, we are here a year and some change and have found out that our home has CDW and it is bad. We have lost 2 Air Handlers, some of our smoke detectors, all the silver is now black and all the gold is black. We would like to see a closing on this mess and ask Judge Fallon to rule on Florida. I believe that we have many more cases in Florida and we should have been started first. I also see the Knauf is willing to work and solve this problem, so let's pick up the pace and let them pay.

Louis

July 22, 2010 at 5:40 pm

I presently reside in Cape Coral Florida and recently discovered that I have Chinese drywall in my home. I discovered this when my air conditioning system stoped working. My home is less that four year old. I had Penquin Air Services come out to repair it when they informed me that I may have Chinese drywall. I then contacted Air Quality Services to do an inspection which confirmed my suspicion[Show More]I presently reside in Cape Coral Florida and recently discovered that I have Chinese drywall in my home. I discovered this when my air conditioning system stoped working. My home is less that four year old. I had Penquin Air Services come out to repair it when they informed me that I may have Chinese drywall. I then contacted Air Quality Services to do an inspection which confirmed my suspicions. I notified my local tax office and my bank. After doing some research I found the builder of my home, United Home builders was still in business. I explained my situation to the builder but he was not concerned about my problems.

David

June 7, 2010 at 5:14 pm

You can watch online video of a Chinese drywall trial starting this week in Miami via Courtroom View Network. The entire trial will be streamed gavel-to-gavel over the Internet. http://info.courtroomview.com/Blog/bid/41254/Chinese-Drywall-Trial-In-Florida
"*" indicates required fields