Chinese Drywall Damages of $2.6M Awarded in First Lawsuit
April 09, 2010
By: Staff Writers
A federal judge has awarded $2.6 million to seven Virginia families in the first Chinese drywall lawsuit verdict, but collecting the actual award may be difficult. 
The decision, issued Thursday by U.S. District Judge Eldon Fallon, could set the tone for hundreds of other lawsuits in both federal and state courts. However, it is unclear how the plaintiffs will recover money from the defendant in this case, Taishan Gypsum Co., since civil lawsuit decisions are not enforced in China.
Taishan did not respond to the lawsuits or send anyone to represent the company in the U.S. federal court. Some plaintiffs attorneys have recommended that Taishan inventory on ships in U.S. waters and on U.S. soil be seized.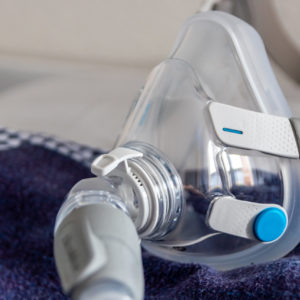 Did You Know?
Millions of Philips CPAP Machines Recalled
Philips DreamStation, CPAP and BiPAP machines sold in recent years may pose a risk of cancer, lung damage and other injuries.
Learn More
According to the U.S. Consumer Product Safety Commission (CPSC), federal investigators have received nearly 3,000 complaints from across the United States from homeowners who say that toxic wallboard from China releases sulfuric odors, causes health problems, and corrodes wiring and appliances. Many of the problems with the Chinese drywall have been confirmed by laboratory testing.
Fallon's summary judgment in the first lawsuit to go to trial details the extensive amount of gutting that will be required to remove the traces and side effects of Chinese drywall from the plaintiffs' homes. Not only must all the drywall be removed, even if it was mixed with non-toxic wallboard, but all of the copper pipes, electrical wiring, many of the appliances, and all cabinets, trim, moulding, countertops, carpets, hardwood flooring, and bathroom fixtures must be replaced as well.
The lawsuits were limited to property damage, and did not address some homeowners' concerns that Chinese drywall sulfur emissions could be affecting their health.
The judgment comes just days after the CPSC and the U.S. Department of Housing and Urban Development (HUD) released interim remediation guidance (pdf) for removing toxic Chinese drywall. Like Fallon's ruling, the guidance recommends that consumers remove all drywall and replace electrical components, wiring, gas service pipes, and also recommends replacement of safety equipment like fire sprinklers, smoke alarms and carbon monoxide detectors.
Millions of sheets of toxic drywall were imported from China into the United States between 2004 and 2007 due to a domestic shortage caused by a housing boom and construction following a serious of hurricanes that struck the southeastern United States. The CPSC has confirmed more than 6 million sheets were imported into the country in 2006, and additional temporary support personnel are being brought in to verify more shipments.
A number of homeowners throughout the United States have filed contaminated Chinese drywall lawsuits against manufacturers and distributors. In June 2009, all of the federal drywall litigation was consolidated and centralized in an MDL, or Multidistrict Litigation under Judge Fallon.
To date, the only foreign drywall supplier that has agreed to participate in the lawsuits is Knauf Plasterboard Tianjin Co., a subsidiary of a German company. Knauf has been sued by both homeowners and homebuilders, and the company has said it will work with state and federal regulators to address plaintiffs' concerns. A separate trial was held against Knauf earlier this year, but Fallon has not yet issued a ruling on that case.
"*" indicates required fields