Covidien Surgical Stapler Class Action Lawsuit Filed Over Life-Threatening Infections in Canada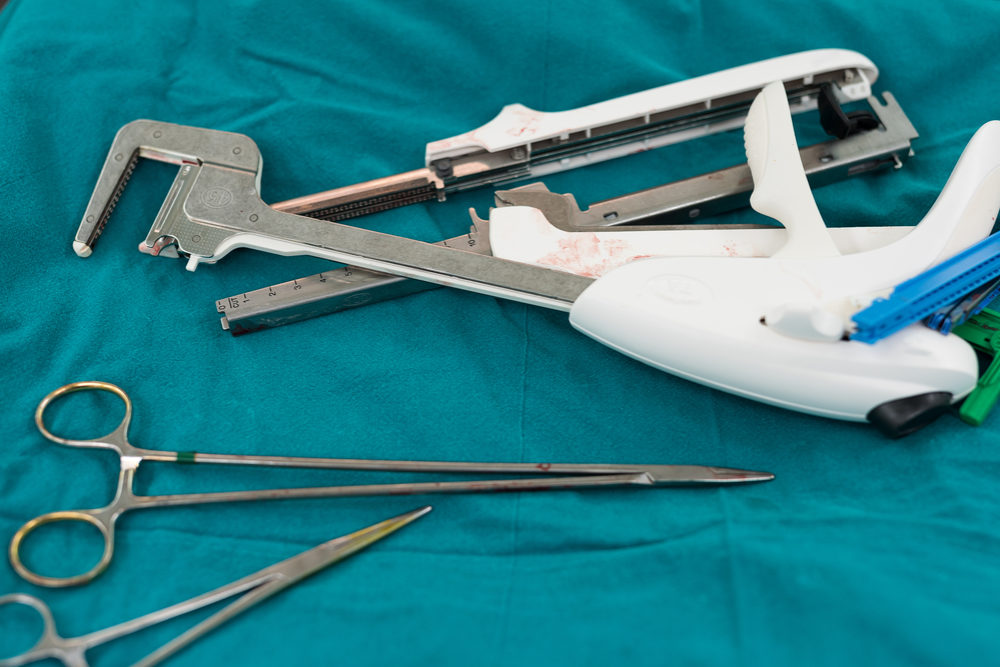 January 17, 2022
By: Irvin Jackson
Medtronic and its Covidien subsidiary face a surgical stapler class action lawsuit in Canada, raising allegations that mirror similar claims presented throughout the U.S. court system, indicating that stapler defects and failures have led to life-threatening infections and other adverse health complications.
According to a report by CTVNews published late last month, Health Canada has received more than 1,100 reports of surgical stapler malfunctions, which have led to several class action lawsuits in that country.
One complaint, filed by Angelo Paolozzi indicates staples used on his bowels after a diverticulitis surgery failed, resulting in a life-threatening infection that left him hospitalized for a month.
Another class action complaint, filed in British Columbia by Lois Ruscheinski, came after Ruscheinski nearly died of internal bleeding after a staple line in her bowel failed, resulting in her bleeding from multiple wounds which led to her being hospitalized for several days.
The complaints join a growing number of similar surgical stapler lawsuits being filed here in the U.S. as well in recent years, all claiming Covidien and other manufacturers designed defective products which have been plagued by recalls and numerous reports of surgical complications.
In March 2019, the FDA reported that at least 41,000 adverse event reports involving problems with surgical staplers were filed with U.S. regulators between January 2011 and March 2018, including 366 patient deaths. The next month, the FDA proposed new rules and guidelines designed to make surgical staplers safer, and to classify them as moderate risk medical devices.
As part of an effort to increase the safety of surgical staplers, the FDA announced last year that it had finalized new rules and guidelines for manufacturers, including a decision to reclassify staplers as Class II surgical devices, which now requires any new surgical staplers to undergo premarket review before getting FDA approval.
The change of surgical staplers from class I medical device (general controls) to class II medical devices (special controls) has been anticipated for several years, and does not affect the classification of the staples themselves. However, it would require more stringent premarket approval for new staplers and force manufacturers to provide more thorough safety warnings and instructions.
"*" indicates required fields