Ventilator Recall Issued Over Manufacturing Problems with Covidien's Puritan Bennett 980 Series
January 04, 2022
By: Russell Maas
Medtronic's Covidien unit has issued a recall for certain ventilators, due to a manufacturing defect that may cause the life-saving devices to suddenly stop working, posing a serious risk of injury or death.
The U.S. Food and Drug Administration (FDA) announced the Puritan Bennett 980 Series ventilator recall on January 3, warning healthcare professionals to immediately stop using the machines, following at least six reports of the ventilators shutting off unexpectedly, resulting in at least one patient death.
The recalled ventilators are portable machines that provide respiratory support and therapy to patients in the hospital setting under medical supervision, which move air in and out of a patients lungs. The 980 Series models are specifically designed to help patients return to breathing on their own, and allow healthcare professionals to use a touchscreen monitor to control the pace of breathing support provided, depending on the type and severity of treatment required.
According to an Urgent Medical Device Correction letter issued by Covidien on November 4, an error was made during the manufacturing and assembly process which may cause the ventilator's capacitor to stop working, causing the ventilator to become inoperable or stop working as intended without notice.
Officials warn healthcare professionals that if the ventilators stops working unexpectedly it could result in serious and potentially life threatening injuries including an increase of carbon dioxide in the blood (hypercarbia), an abnormally low amount of oxygen in the bloodstream (hypoxemia), neurological injury or death.
To date, the FDA has been notified of at least six complaints of the ventilators failing, resulting in one patient fatality.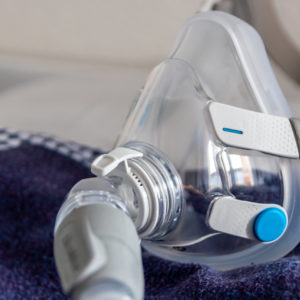 The recall includes approximately 278 Puritan Bennett 980 Series Ventilators manufactured by Covidien, LP, which is now a part of Medtronic. The recalled ventilators were distributed throughout the U.S. and other countries from February 23, 2017 to April 4, 2020
Covidien is instructing customers to immediately identify whether any of the recalled ventilators are in their inventory and remove all affected devices from clinical service and quarantine them until a Medtronic Technical Service Engineer is scheduled to inspect and replace the circuit board assembly.
Facilities currently using the recalled Puritan Bennett 980 Series ventilators are being instructed to work with the Medtronic Technical Support Department to find patients an alternative ventilation device.
The FDA has classified the ventilator recall as a Class I recall, indicating it is the most serious of its kind and there is a reasonable probability using the ventilators could cause serious adverse health consequences or death.
For support or additional resources related to the recall, customers are being encouraged to contact your Medtronic representative or the Medtronic Technical Support Department immediately at 1-800-255-6774.
Ventilator and Breathing Machine Recalls
The recall comes after many ventilators and other breathing machines sold by Philips Respironics were removed from the market last year.
On June 14, 2021, a massive Philips Respironics recall was issued impacting millions of DreamStation, CPAP (Continuous Positive Airway Pressure), BiPAP (Bi-Level Positive Airway Pressure) and mechanical ventilator machines, after determining the polyester-based polyurethane (PE-PUR) foam used for sound abatement may break down and release toxic particles and chemicals directly into the machines' air pathways.
Since that recall, many users have reported finding black particles or debris in their Philips DreamStation or CPAP machines, which are used at home for treatment of sleep apnea. However, even if there is no visible evidence, the Philips CPAP machine foam deterioration may expose users to toxic chemicals known to increase the risk of serious and potentially life-threatening health complications, including lung injuries and cancer.
A growing number of Philips CPAP and ventilator lawsuits are now being pursued in courts nationwide, alleging that users have been diagnosed with various types of respiratory injury and cancer following exposure to the chemicals from degraded PE-PUR foam.
"*" indicates required fields