Crown Hot Water Boiler Recall Issued Due to Carbon Monoxide Risk
December 04, 2013
By: Irvin Jackson
The Crown Boiler Company is recalling gas-fired hot water boilers, due to a defective air switch that could cause the system to leak and pose a serious risk of carbon monoxide poisoning.  
The Crown Boiler recall was announced by the U.S. Consumer Product Safety Commission (CPSC) on December 3, impacting about 2,200 units sold through plumbing and heating distributors from May 2005 through July 2013.
Crown Boiler first suggested that there may be problems with the boilers in October, indicating on their website that: "The Air Pressure Switch can fail to shut down the burners in the event that there is a blockage in the vent system and allow the boiler to emit excessive amounts of carbon monoxide, posing a CO poisoning hazard to the consumer."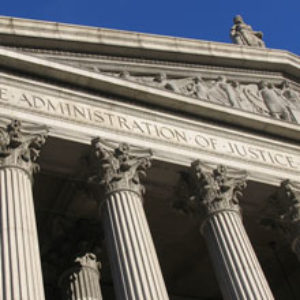 Although the U.S. CPSC indicates that there have been no reports of injuries or deaths associated with the recalled hot water heaters, problems from carbon monoxide gas leaks can pose a serious and potentially life-threatening risk.
Carbon monoxide is a significantly toxic gas that has no irritating factors that can allow someone to detect its presence. Because people often fail to promptly recognize symptoms of carbon monoxide poisoning, exposure is a leading cause of fatal poisonings in the United States.
According to the CDC, there are more than 500 carbon monoxide poisoning deaths each year in the United States, and more than 15,000 people require emergency room treatment following exposure to the gas annually. In many cases individuals who survive exposure are left with serious and life-long injuries due to brain damage from carbon monoxide.
The recall affects Crown Boiler CWD series cast iron hot water boilers, which use natural gas or liquid petroleum. The heaters are red and gray, stand about 37 inches tall, and are about 23 inches deep and 16 to 42 inches wide. They have the Crown Boiler logo on the front and were manufactured between May 1, 2005, and July 1, 2013. The model numbers start with CWD and are located on a white rating label on the upper right side of the boiler. The affected models have either the manufacturing date in a traditional format or as a two-letter code. The codes are available in the recall notice.
The boilers were manufactured by Crown Boiler Company, of Philadelphia, and were sold for between $4,000 and $6,700.
Homeowners have been urged to immediately contact the installer or distributor of their Crown Boiler hot water heater to schedule free in-home repairs. Failure to properly service or repair the hot water boilers could have serious and potentially devastating consequences for the family.
Federal safety officials are also urging all owners to ensure that they place a working carbon monoxide alarm outside of sleeping areas in their home if they continue to use the boiler while awaiting repairs.
"*" indicates required fields