da Vinci Robotic Hysterectomy Should Be Avoided: OB/GYN Group
March 15, 2013
By: Irvin Jackson
The nation's largest organization representing obstetricians and gynecologists announced this week that it is advising health care professionals not to use the da Vinci robotic surgery system for hysterectomies. 
The American Congress of Obstetricians and Gynecologists (ACOG) issued a statement by its president Dr. James T. Breeden on March 14, saying that women were falling for "marketing hype" over the da Vinci, which Breeden described as neither the best nor the most cost-effective minimally invasive hysterectomy procedure.
Breeden found that laproscopic surgery and hysterectomy through the vagina are both preferrable to a da Vinci robotic hysterectomy.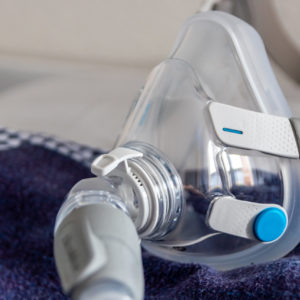 Did You Know?
Millions of Philips CPAP Machines Recalled
Philips DreamStation, CPAP and BiPAP machines sold in recent years may pose a risk of cancer, lung damage and other injuries.
Learn More
"Vaginal hysterectomy, performed through a small opening at the top of the vagina without any abdominal incisions, is the least invasive and least expensive option. Based on its well-documented advantages and low complication rates, this is the procedure of choice whenever technically feasible," Breeden advised. "When this approach is not possible, laparoscopic hysterectomy is the second least invasive and costly option for patients."
"Learning Curve" Can Lead to da Vinci Robot Complications
The da Vinci Surgical System is a complex, remote-controlled robot that has been heavily marketed and increasingly used in recent years for a number of surgical procedures to provide a less invasive surgery, which reduces recovery time. 
The robot is controlled by a surgeon looking at a virtual reality representation of the patient's internal organs and manipulating its four metal arms with hand and foot controls.
Since it was introduced, use of the da Vinci robotic surgery system has increased dramatically amid aggressive marketing and promotions by the manufacturer, Intuitive Surgical. However, there have also been reports of complications following da Vinci robot surgery that resulted in severe injuries and, in some cases, death.
Breeden warned that studies have shown there is a large learning curve with robotic surgery, which can cause an increase in the risk of devastating injuries from the da Vinci robot when procedures are performed by surgeons who lack experience and training with robot surgery.
An increasing number of da Vinci robotic surgery lawsuits have been filed by individuals who experienced severe burns, tears or other internal injuries during a procedure.
Many of the complaints allege that a potential cause of the da Vinci problems is a lack of training provided for doctors who use the device, particularly at smaller hospitals where there is not a large volume of procedures. In addition, lawsuits indicate that many hospitals feel pressured by competition and marketing to buy a da Vinci, and then doctors are encouraged to use the machine as often as possible to help the hospital recoup costs.
"Many women today are hearing about the claimed advantages of robotic surgery for hysterectomy, thanks to widespread marketing and advertising," Breeden wrote. "It is important to separate the marketing hype from the reality when considering the best surgical approach for hysterectomies."
Recent Reports, Studies, Have Raised Concerns Over da Vinci Problems
Adverse event reports have been on the rise regarding complaints of the robot's metal arms arcing electricity, causing burns to internal organs, accidental perforation and tearing of organs, and reports of surgical tools falling off the da Vinci and into the body cavity.
This week, Intuitive Surgical issued a press release stating that the increase in reports has been due to a change in its reporting procedures, and that there are not actually more da Vinci robot surgery complications being reported. However, this has done little to ease concerns among consumers or the medical community.
Last month, a study was published in the Journal of the American Medical Association (JAMA) that found robotic hysterectomies performed with the da Vinci Surgical System cost hospitals thousands of dollars more than other surgical methods, without improving outcomes or reducing the rate of complications experienced by patients. The study found that using the da Vinci cost an average of $2,189 more per procedure, when compared to hysterectomies done without the robot. However, the rate of complications was 5.5%, compared to 5.3% for laproscopic hysterectomies. The difference is considered statistically insignificant.
Those findings came shortly after an independent report compiled by Citron Research, an investment research firm, predicted that the stock price for Intuitive Surgical is likely to plummet over the next year, as the medical community comes to realize that there is no evidence showing any benefit to using the da Vinci system and as product liability lawsuits continue to mount over serious and potentially deadly da Vinci robot complications.
Breeden's warnings seem to echo concerns raised by Citron, and another investment firm, Northland Capital Markets, which warned that the da Vinci's success was due to marketing, as opposed to the effectiveness of the robot.
"Aggressive direct-to-consumer marketing of the latest medical technologies may mislead the public into believing that they are the best choice," Breeden wrote. "Our patients deserve and need factual information about all of their treatment options, including costs, so that they can make truly informed health care decisions."
"*" indicates required fields