Da Vinci Surgery Burns May Be Caused By Robot Scissors, Maker Warns
May 10, 2013
By: Irvin Jackson
The manufacturer of the da Vinci Surgical System has issued a letter to hospitals and doctors, warning about the risk problems with the surgical robot's Hot Shears Monopolar Curved Scissors, which could cause burns and other injuries during robotic surgery.
In an "Urgent Medical Device Notification" sent out by Intuitive Surgical on May 8, the company warns that the da Vinci surgical robot's scissors may accidentally arc electricity and burn patients.
Intuitive Surgical warns that certain EndoWrist 8mm monopolar curved scissors, or Hot Shears, may develop micro-cracks that can "create a pathway for electrosurgical energy to leak to tissue during use and potentially cause thermal injury." The company warns that the cracks might not be visible to the user.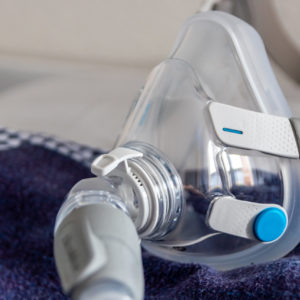 Did You Know?
Millions of Philips CPAP Machines Recalled
Philips DreamStation, CPAP and BiPAP machines sold in recent years may pose a risk of cancer, lung damage and other injuries.
Learn More
While the manufacturer indicates that it has only received one report of an injury associated with the da Vinci robot scissors that had micro-cracks, Intuitive Surgical faces a number of da Vinci surgery lawsuits filed by patients who experienced unexplained burns, tears or other injuries to internal organs. According to allegations raised in many of the complaints, plaintiffs allege that the electrical current used to cut and cauterize tissue arced outside the surgical field, often without the surgeon discovering the problems until after the surgery is complete.
The da Vinci Surgical System is a complex robot that has been heavily marketed and increasingly used in recent years for a number of surgical procedures to provide a less invasive surgery, which reduces recovery time. The device is controlled by a surgeon looking at a virtual reality representation of the patient's internal organs and manipulating its four metal arms with hand and foot controls.
Since it was introduced in 2000, use of the da Vinci robot-assisted surgical system has increased dramatically throughout the United States amid aggressive marketing and promotions by the manufacturer, Intuitive Surgical. However, concerns have also emerged about the risk internal injuries and death, leading the FDA to launch a probe earlier this year into the safety of the da Vinci surgical robot.
In the letter to healthcare providers, Intuitive Surgical included a list of precautionary measures for surgeons using the da Vinci robot. They warn surgeons:
Not to apply energy when the scissor tips are not in contact with tissue (known as "air firing")
To be aware of critical anatomy that may be touching the instrument during energy activation
To survey the surgical field to be aware where the scissors may have contact with tissue
Consider any patient condition that may make them more susceptible to injury from cauterization, such as radiation therapy.
Only use validated endowrist monpolar instruments
Not to exceed the maximum monopolar cautery settings.
Da Vinci Lawsuits Claim Injuries
Intuitive Surgical faces dozens of lawsuits filed by patients who allege that they suffered da Vinci surgery burns or other complications that were caused by the defective design of the machine, inadequate warnings and a lack of training provided by the manufacturer for surgeons.
The first da Vinci lawsuit trial is currently underway in Washington state court, involving a wrongful death lawsuit brought by the family of a man who died due to complications following da Vinci robot surgery.
The family of Fred Taylor alleges that da Vinci robot problems during a prostatectomy in 2008 resulted in heart attacks, kidney damage, lung damage and other problems that led to his death. The surgeon who led the procedure testified that Intuitive Surgical gave him one day of training and assisted him on a couple surgeries before telling him he was certified to use the complex surgical robot.
One of the most common allegations raised regarding the da Vinci Surgical System is the minimal training provided to physicians and claims that Intuitive Surgical has aggressively marketed the machine without providing adequate warnings about the risk of complications.
The da Vinci robot costs between $1 million and $2.25 million for a hospital to purchase, depending on the model. It then costs another $140,000 a year in maintenance and between $1,500 and $2,000 for replacement parts after every robotic surgery.
"*" indicates required fields