da Vinci Surgical Robot Issues Not Properly Reported: FDA
June 27, 2013
By: Austin Kirk
Intuitive Surgical, Inc. may have violated federal regulations by failing to properly notify the FDA about reported issues with the da Vinci surgical robot and about warnings that were provided to customers.
According to a Form 483 Report issued by the FDA (PDF) this month, following inspections at an Intuitive Surgical plant in April and May, the manufacturer of the da Vinci robot has been notified of a number of issues with observations made by inspectors.
Among the items identified by the FDA are issues with the da Vinci robot arcing electrical current due to cracked tip covers. Intuitive Surgical notified customers in October 2011, informing them about how to avoid electrical arcing during robotic surgery. However, the action was not reported to the FDA, which violates federal regulations.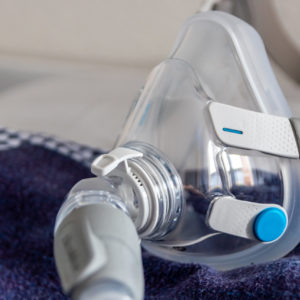 Did You Know?
Millions of Philips CPAP Machines Recalled
Philips DreamStation, CPAP and BiPAP machines sold in recent years may pose a risk of cancer, lung damage and other injuries.
Learn More
Arcing occurs when the electrical current used by the da Vinci robot to cut and cauterize tissue jumps outside of the surgical field, potentially resulting in thermal burns and other severe internal injuries. The FDA Form 483 indicates that Intuitive Surgical received at least 134 complaints and filed 82 MDRs related to tip cover issues with the da Vinci Surgical System between January 2010 and December 2011.
The FDA also indicated that Intuitive Surgical sent a notice to clients in 2011 about issues with use of the da Vinci robot for thyroidectomy, indicating that the device was not cleared for that indication after the manufacturer received at least 13 complaints and filed 5 MDRs related to thyroidectomies with da Vinci robots between July 2009 and October 2011. This action was also not reported to the FDA.
In response to the Form 483, management of Intuitive Surgical has advised analysts that the objections listed are primarily administrative in nature and indicates that they have addressed each observation.
da Vinci Robot Concerns
Over the past year, as the popularity of robotic surgery involving the da Vinci Surgical System has increased at hospitals throughout the United States, concerns have also emerged about risks associated with the procedures and whether Intuitive Surgical may have withheld information about potential issues with the da Vinci robot and provided inadequate training and instructions for surgeons.
The da Vinci robot contains four metal arms that are remotely controlled by the surgeon during robotic procedures, using hand and foot controls while looking at a virtual reality representation of the patient's internal organs.
While da Vinci surgery has been promoted as a superior and less invasive procedure, questions have been raised about the risk of da Vinci robotic surgery complications that have surfaced when individuals suffered burns, tears and other injuries from electrical arcing. These problems often are not recognized during the procedure, and may result in re-hospitalization for complications that surface days later.
In May, Intuitive Surgical issued a warning to health care providers about issues with the da Vinci robot cauterizing scissors, which are known as Hot Shears and could have micro-cracks that allow the electrosurgical energy to "leak" to nearby tissue and cause thermal injury or burns to internal organs. Earlier this month, replacement parts for the da Vinci robot began shipping, which reportedly are not prone to develop these micro-cracks.
In January, the FDA began probing the safety of the da Vinci robot, sending a survey out to doctors asking them to detail any da Vinci robot issues that they have encountered, including information on patients who suffered internal injuries or death, as well as details about their training in the use of the device.
da Vinci Surgical Robot Lawsuits
A growing number of da Vinci surgical robot lawsuits have been filed in state and federal courts across the country, alleging that patients suffered burns, tears and other issues that were allegedly caused by the defective design of the machine, inadequate warnings and a lack of proper training provided by Intuitive Surgical for surgeons.
Only one da Vinci case has reached a jury so far, with a Washington state court jury returning a defense verdict last month after finding that Intuitive Surgical should not be held liable for the death of a man following a botched robotic surgery procedure. In that case, the manufacturer argued that the surgeon never should have allowed the plaintiff to be a candidate for robotic surgery.
Intuitive Surgical also faces a number of da Vinci robot class action lawsuits brought on behalf of investors who claim that the company misrepresented information about the safety of their only product and the number of problems reported following use of the surgical robot.
"*" indicates required fields