Dannon Yogurt Class Action Lawsuit Filed Over "Natural" Labeling
February 17, 2017
By: Irvin Jackson
The makers of Dannon yogurt face a class action lawsuit over allegedly false claims that the products are "natural," indicating that cows used to produce their milk are actually fed genetically modified plants, most designed to be treated with the weed killer Roundup, which has been linked to potential health concerns. 
The complaint was filed by Polly Podpeskar against Dannon Company, Inc., in the U.S. District Court for the Southern District of New York, according to a recent report by Bloomberg News, seeking class action status to represent others who purchased Dannon yogurt products.
The plaintiff maintains that dairy cows who make the milk that goes into Dannon yogurts are fed genetically modified organisms (GMOs), which should disqualify the products from being labeled "All Natural." It accuses the yogurt maker of providing false and misleading statements about its products.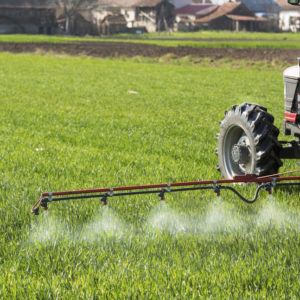 "The USDA has recognized that characteristics of an animal's feed (such as whether the feed is GMO) will affect the characteristics of the animal's end products," the lawsuit states. "Thus, the milk Defendant uses to make the Products is not All Natural, and the final yogurt Products are not All Natural."
The lawsuit argues that a reasonable person, if they knew the cows were given GMO feed, would not conclude that Dannon yogurt products were "All Natural" and that the company's marketing "would deceive or mislead a reasonable person."
According to the lawsuit, most of the feed likely given to the cows comes from crops that are genetically engineered to be "Roundup Ready", meaning they can resist the effects of Roundup and other glyphosate-based herbicides, according to data from the U.S. Environmental Protection Agency. The complaint notes that in March 2015 the World Health Organization's International Agency for Research on Cancer (IARC) determined that glyphosate in Roundup is a likely human carcinogen, and specifically linked the use of Roundup to an increased risk of non-Hodgkin's lymphoma.
Monsanto, the manufacturer of Roundup, faces a growing number of non-Hodgkin's lymphoma cancer lawsuits brought by agricultural workers who were exposed to large amounts of the herbicide, alleging that inadequate warnings and safety instructions were provided about the importance of limiting exposure while spraying.
While those cases are not focused on health risks associated with consumption of Roundup contaminated foods, a number of class action lawsuits have been filed against food companies which label food that has been exposed to glyphosate or glyphosate-sprayed crops as "all natural," raising similar allegations that practice is deceptive.
A Sue Bee honey class action lawsuit was filed in January after traces of glyphosate were detected in the honey, and Post Foods faces a Shredded Wheat class action lawsuit filed in June 2016 over the use of grain treated with Roundup as well.
"*" indicates required fields