Some Diabetes Drugs May Increase Heart Disease Risks, Researcher Warns
August 10, 2015
By: Irvin Jackson
A Louisiana State University researcher is warning doctors that they need to be careful when considering which diabetes drugs to prescribe patients, due to potential heart risks associated with many popular medications. 
At the annual meeting of the American Association of Diabetes Educators last week, Emily Wieldman-Evans, a clinical associate professor at the university's Health Science Center, indicated that it may be difficult to know which diabetes drugs will reduce cardiovascular risk and which may increase that risk. Her statements came during the conference this weekend.
The discussion looked at the cardiovascular risks with Invokana, Farxiga and other similar new-generation drugs, as well as Byetta, Januvia and other incretin mimetic drugs, metformin and insulin use.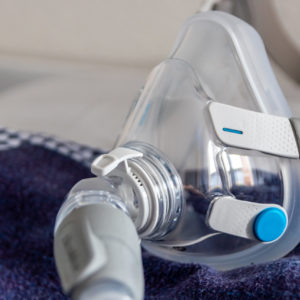 Did You Know?
Millions of Philips CPAP Machines Recalled
Philips DreamStation, CPAP and BiPAP machines sold in recent years may pose a risk of cancer, lung damage and other injuries.
Learn More
Wieldman-Evans pointed out that since the blockbuster diabetes drug Avandia was linked to an increased risk of heart attack in 2007, the FDA has been asking other diabetes drug manufacturers to submit additional data on the potential cardiovascular disease (CVD) risks associated with their medications.
Some reports have suggested that as many as 100,000 heart attacks may have been caused by Avandia, and the drug has been heavily restricted by the FDA due to the heart risks.
Potential heart risks with diabetes drugs have resulted in concerns surrounding a number of different types of medications in recent years.
Invokana Heart Concerns
One of the newest classes of diabetes drugs, known as sodium-glucose cotransporter-2 (SGLT2) inhibitors, almost failed to get approval from the FDA due to cardiovascular concerns. The class includes Invokana, Farxiga and a number of other drugs that have hit the market in recent years and been aggressively advertised in direct-to-consumer advertisements.
Invokana (canagliflozin) was introduced by Johnson & Johnson's Janssen subdiairy in March 2013, as the first member of this new class of diabetes drugs. The medication works by inhibiting a particular function of the kidneys, allowing an increased amount of sugar to be excreted in the urine. However, concerns have emerged about several potential health risks that users may face.
According to information from an FDA advisory panel, there were signs in clinical trials that Invokana may be associated with an increased risk of major adverse cardiovascular events (MACE+), such as heart attacks, strokes or other similar problems.
In one early trial, there were 13 cardiovascular events in the Invokana group, while there was only one in the placebo group. However, the committee noted that the Invokana users outranked the placebo group two-to-one and pointed to other factors that may have led to false conclusions about Invokana heart risk.
A majority of the advisory committee "expressed some level of concern over the increased stroke incidence, low-density cholesterol, and MACE+ events at thirty days, but described a general comfort with the data overall," the meeting's minutes note. "These committee members generally discussed a need for a longer period of exposure, particularly for a drug that treats a chronic disease."
Ultimately, however, the panel voted 10 to 5 to recommend approval of Invokana for the treatment of type 2 diabetes. While the advisory committee votes are not binding on the FDA, the agency often follows their advice and Invokana was approved for marketing in the U.S. only a few months later.
In May, the FDA issued a warning about the potential link between Invokana and ketoacidosis, which involves the build up of dangerously high acid levels in the blood, which may result in hospitalization or even death. In addition, a recent independent review of FDA adverse event reports submitted since the drug was introduced suggested a potential risk of kidney failure with Invokana, as well.
Onglyza Heart Risks
Another diabetes drug raising heart concerns recently is Onglyza (saxagliptin), which was jointly developed by AstraZeneca and Bristol-Myers Squibb, but is now owned wholly by AstraZeneca.
In April, the FDA's Endocrinologic and Metabolic Drugs Advisory Committee voted 14-1 to recommend stronger warnings about the potential risk of heart failure from Onglyza side effects, after a review of data from clinical trials suggested that users may face a higher than expected risk of hospitalization for heart problems and all-cause mortality.
Onglyza is a DPP-4 inhibitor, which works by mimicking the incretin hormones the body usually produces to naturally stimulate the release of insulin in response to a meal. The diabetes drug brought in more than $700 million in sales in 2012. Other DPP-4 inhibitors include Nesina and Januvia.
The FDA launched an investigation into the potential heart risks with Onglyza last year, following the publication of the SAVOR study by the New England Journal of Medicine in 2013.
Late last month, the pharmacy benefits manager Express Scripts said it would no long provide coverage for Onglyza, due to heart concerns. Express Scripts, which provides drug insurance coverage guidelines affecting about 25 million Americans, noted that the medication Januvia was a safer alternative.
A study published in the New England Journal of Medicine on June 8 declared that there appeared to be no link between Januvia and heart risks. Januvia belongs to the same class of drugs as Onglyza, which suggests that the Onglyza heart problems are not a class-wide phenomenon.
Other Diabetes Drugs
Wieldman-Evans told attendees to the conference that doctors should tailor diabetes drug therapy to individual patients when that patient has a high risk of CVD. She suggested that metformin should usually be used as a first-line therapy and that older sulfonylureas and Avandia should be avoided.
For patients with heart risks, she suggested doctors look at Actos, as well as Byetta and similar drugs. However, some of those drugs have been linked to other health concerns, including concerns about bladder cancer and pancreatic cancer.
"*" indicates required fields