Digoxin May Increase Death Risk For Heart Failure Patients: Study
September 23, 2013
By: Irvin Jackson
Patients suffering from heart failure may face a higher risk of death when they take the heart drug digoxin, according to the findings of new research.  
In a study published this month in the medical journal Circulation: Cardiovascular Quality and Outcomes, researchers from Kaiser Permanente found that patients who suffered heart failure and were newly placed on digoxin were more likely to die than those not given the drug.
Digoxin is commonly used to treat congestive heart failure, abnormal heart rhythms, atrial flutter and atrial fibrillation.  The medication is extremely dose-specific, with a narrow therapeutic index. If too little of drug is prescribed it can be ineffective, and if too much is prescribed, it can lead to a digoxin overdose, where the drug builds up in the system. This can result in a serious and potentially life-threatening condition known as digitalis toxicity.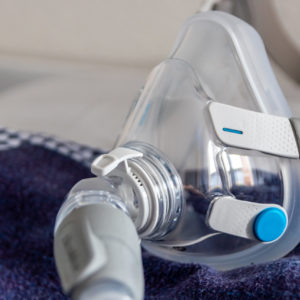 Did You Know?
Millions of Philips CPAP Machines Recalled
Philips DreamStation, CPAP and BiPAP machines sold in recent years may pose a risk of cancer, lung damage and other injuries.
Learn More
Studies Raise Safety Concerns
A number of recent studies suggest that digoxin may be dangerous for the very patients it is supposed to help. In November 2012, a study in the European Heart Journal found that digoxin could increase the risk of death for patients suffering from atrial fibrillation, a heart rhythm problem. Another study, published in June 2010 in the Journal of the American Society of Nephrology, found an increased risk of death among dialysis patients given the heart drug.
This latest study looked at 529 patients given digoxin between 2006 and 2008 and conducted 2.5 years of follow up. According to the findings, there were 14.2 deaths for every 100 patient-years among those given digoxin, compared to only 11.3 patient deaths among those not given the drug. There was also a higher rate of hospitalization, but it was deemed not statistically significant.
Researchers calculated in factors such as medical history, other medications, severity of heart failure and other factors to make their findings more accurate. They determined that digoxin increased the risk of death among heart failure patients by 72%.
In April 2008, Actavis Totowa issued a Digoxin recall for all lots of its generic version, Digitek, after it was discovered that some tablets may have been commercially released that were twice as thick as they were supposed to be. The error potentially exposed thousands of users to a risk of digoxin overdose or poisoning.
According to a December 2008 report released by the non-profit Center for Public Justice, the FDA received reports of at least 667 digoxin overdose deaths tied to the recalled pills between April 2008 and June 2008.
Shirley

June 20, 2017 at 7:01 pm

I think that I should get awarded for the damages that caused my hubsand to die from being prescribed this medication. I think that an attorney should view over this information and contact me at the following numbers listed below

Sissynew

June 8, 2014 at 7:29 am

My husband died 8-6-08, just about 2months after The Actavis/Amide Company announced the recall of their Digoxin(generic for Lanoxin) 125 MCG (0.125 MG) and 250 MCG (0.25MG) tablets. He had been taking this RX Drug for over a year. I contacted Actavis/Amide immediately. They stalled me until he had a stroke, of which I put them on notice of and then they further stalled until he passed away, of w[Show More]My husband died 8-6-08, just about 2months after The Actavis/Amide Company announced the recall of their Digoxin(generic for Lanoxin) 125 MCG (0.125 MG) and 250 MCG (0.25MG) tablets. He had been taking this RX Drug for over a year. I contacted Actavis/Amide immediately. They stalled me until he had a stroke, of which I put them on notice of and then they further stalled until he passed away, of which I also notified them of and they stalled even more. I was totally destroyed physically and emotionally. He had been ill for some time but declined rapidly right at that time. His last few months were pure torture, unbearable for him and for me. I was his fulltime care provider 24/7, he passed away at our home. I was by his side, he had hospice visiting our home at various times. We were alone when he passed away during a terrible thunderstorm with the power going off and on. I didn't think I could live without him. I am still under Doctors care trying to deal with his horrible death. I was at Walgreens last week and overheard a coupe of ladies talking and the word "Digoxin" was spoken and my heart almost stopped and I could hardly breath. Our Digoxin experience and nightmare came rushing back into my mind overwhelming me. I am now (June 2014) attempting to go going thru his things and working thru the night, crying at the sight of old pictures, memories and sympathy cards from his death, I located Kaiser's Important announcement, "Recall of Digoxin (generic for Lanoxin) 125 MCG and 250 MCG Tablets", dated April 30, 2008. Along with copies of some of his Kaiser prescriptions for Digoxin. I located some of my notes from contacting Actavis/Amide and expressing my frustration with their stalling tactics. It seems like yesterday. Where have I been all these years? Probably trying to cope the way I have been instructed, living only minute to minute, avoiding the past and the future. No wonder I have been emotionally and physically unable to deal with my husband's death and this Digoxin issue for all these years and wonder if I can now? I have an overwhelming fear and distrust of prescription medications, doctors and everything medically related. I have had nightmares about his death for years and just now remembering this Digoxin ordeal is again overwhelming and the nightmares have again intensified. I have felt like my life ended with his and I feel certain this is just what Actavis/Amide was stalling for. I think the statue of limitations is only two years in Colorado and I don't know if I am or ever will be strong enough to pursue this monstrosity and injustice of innocent trusting medical patients,
"*" indicates required fields