E-Cigarette Vapors May Increase Risk of Bacterial Infections, Inflammation: Study
January 28, 2016
By: Martha Garcia
Amid increasing popularity of electronic cigarettes, or e-cigs, new research suggests the vapor from devices may be toxic and cause users to face an increased risk of inflammation in the lungs. 
In a study published this week in the The Journal of Molecular Medicine, researchers found that exposure to e-cigarette vapor not only increased inflammation in the lungs, but also reduced the body's ability to fight off harmful bacterial infections.
Researchers from the University of California, San Diego School of Medicine, and Veterans Affairs San Diego Healthcare System exposed mice to e-cigarette vapor for one hour a day, five days a week over a four week period. Researchers used seven different manufacturers to compare the formulas and brands and the findings suggest that negative effects were consistent across all seven manufacturers.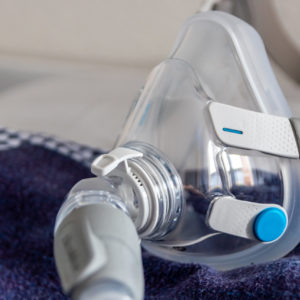 Did You Know?
Millions of Philips CPAP Machines Recalled
Philips DreamStation, CPAP and BiPAP machines sold in recent years may pose a risk of cancer, lung damage and other injuries.
Learn More
The study found that mice who were exposed to the vapor showed a 10% increase in inflammation in their blood and the airways of the lungs, compared to the mice who were not exposed.
The research also indicates that exposure to e-cigarette vapor caused dose-dependent cell death. With each higher dose of vape liquid, the more lung cell death was seen; chronic exposure being completely toxic to the lungs.
This was a finding that was echoed from prior studies, including one published in May last year which concluded the vapor from e-cigarettes may cause lung damage.
Findings of the study revealed exposure to e-cigarette vapor reduced immunity in the body, making it harder for the immune system to fight off harmful bacteria.
Researchers also concluded Staphylococcus aureus, a bacteria that infections and in some cases can be antibiotic resistant, becomes more virulent and harmful to the body when the bacteria was exposed to e-cigarette vapor. The vapor allows the bacteria to invade the lung airways more easily and overcome the body's defenses.
In the mice, harmful bacteria that caused pneumonia became especially virulent and began to thrive in the mice exposed to e-cigarette vapor. The mice also experienced increased exposure and colonization of harmful bacteria.
Vaping Health Concerns
The findings are similar to another recent study which indicated that e-cigarette vapor was 30% more likely to cause breathing problems or other respiratory issues, like increased phlegm or coughing.
Another study published last year found the chemicals used to flavor e-cigarette liquid may cause inhalation injuries and other injuries to the lungs.
In a separate study in 2015, researchers also found e-cigarette vapor may make users more susceptible to contracting bacterial infections. Researchers found mice tested during this study had increased changes in lung bacteria, findings that may translate to human use.
A Japanese study published in 2014 found some brands of e-cigarettes released ten times the amount of some cancer-causing chemicals, including formaldehyde, acetaldehyde and acrolein.
Study authors warn that e-cigarette vapor is not as harmless as many think, and in high doses can kill lung cells. They warn that the increased inflammation can lead to disease. The changes seen in the mice were similar to those seen in people with cancer and inflammatory lung disease, they concluded.
Estimates suggest that 20% of Americans between the ages of 25 to 44 use e-cigarettes regularly, and they may be just as addictive as traditional cigarettes.
"*" indicates required fields