E-Cigarette Fire Risks Leads To Ban in Checked Baggage At U.S. Airports
May 19, 2016
By: Russell Maas
Government transportation officials are finalizing a new rule that will prohibit the transportation of electronic cigarettes or vaping devices in checked baggage, and ban on passengers and crew members from charging the devices aboard an aircraft due to the potential risk of e-cigarette explosions and fires. 
The U.S. Department of Transportation's Pipeline and Hazardous Material Safety Administration (PHMSA) published the final rule in the Federal Register on May 18, indicating all forms of electronic smoking devices will no longer be eligible for transport in checked baggage on aircrafts, and e-cigarette devices and batteries may not be charged aboard any aircraft. The rule was finalized by the agency following several recent reports of e-cigarettes catching on fire inside of checked luggage.
The e-cigarette rule only prohibits passengers from carrying the battery-powered smoking devices in checked baggage. Passengers will still be able to carry the devices and batteries aboard the aircraft in their personal carry-on bag. However, the rule further prohibits passengers from charging the devices and/or its batteries on board an aircraft.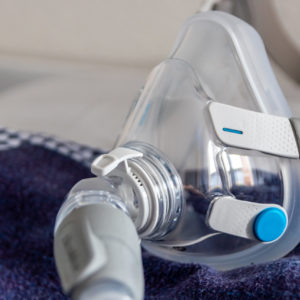 Did You Know?
Millions of Philips CPAP Machines Recalled
Philips DreamStation, CPAP and BiPAP machines sold in recent years may pose a risk of cancer, lung damage and other injuries.
Learn More
Vaping or using e-cigarettes on board airplanes has never been permitted, as it is prohibited under the Department's regulatory ban on the use of tobacco products on passenger flights.
U.S. Transportation Secretary Anthony Foxx commented during a press release that the rule will help prevent in-flight fires that have occurred several times recently from overheating e-cigarette devices catching on fire during transport. Foxx stated the final rule will go into effect after 30 days.
In October 2015, the PHMSA announced the initial e-cigarette flight safety rule after receiving reports of vape pens catching on fire in passenger carry-on bags due to the owners either leaving the devices on and the lithium-ion battery shorting-out or charging them during their flight.
In March, an e-cigarette caught fire in a passenger's carry-on bag on a Delta plane in Atlanta, Georgia, causing the flight to be delayed. The fire was extinguished while the plane was still on the ground and required an inspection before the flight could continue its scheduled course.
According to a recent report from January 2016, a Hawaiian airlines flight carrying 128 passengers on the way to Maui from Honolulu had to make an emergency landing after the pilot was alerted of a warning light coming on that indicated smoke in the cargo area. After landing, the fire department was able to determine the fire was started by an overheated e-cigarette stored in a checked bag in the cargo area.
Additional reports of e-cigarettes fires on planes include one out of Boston's Logan Airport on August 9, 2014, where an e-cigarette in a passenger's checked bag caused a fire on a plane that forced an evacuation of the plane. In January 2015, at Los Angeles airport, a checked bag was found on fire by one of the crew members as the cargo was about to be loaded.
Hundreds of reports involving e-cigarettes exploding have been linked to faulty lithium-ion batteries, incorrect charging ports, damaged batteries and other problems that have resulted in severe injuries and major property damage over the last several years.
The CDC reports more than 2.5 million individuals were using e-cigarette products in 2014, and anticipate that number has increased to nearly 25 million currently.
With more of a demand for the products, companies have flooded the market with cheap, unregulated aftermarket chargers and batteries that have been linked to the source of many explosions.
Most of the e-cigarette explosion reports stemmed from the devices being charged prior to use from incorrect chargers, according to reports by the Federal Emergency Management Agency (FEMA). Additional e-cigarette incidents investigated by the federal agency have indicated the e-cigarettes were ejected under pressure and blown across rooms while connected to incorrect chargers, catching fire to carpets, drapes, bedding, and other flammable materials. Both the FDA and FEMA believe that many electronic cigarette explosion or overheating incidents go unreported by consumers.
However, dozens of consumers have filed e-cigarette lawsuits over burn injuries and various other injuries sustained by exploding e-cigarette devices. In February, New Hampshire resident Matthew Gilson filed a lawsuit against both the Chinese manufacturer and the retailer after suffering second and third degree burns to his leg and groin due to an electronic cigarette explosion. According the lawsuit, Gilson was rushed to the hospital immediately where he underwent emergency surgery requiring several skin grafts and is still in a great deal of pain. Gilson's doctors anticipate a lengthy recovery process that will include additional treatments and therapies.
In September, a jury awarded $1.9 million in damages as part of one of the first e-cigarette explosion lawsuits filed in the U.S., after a woman was caught in a car fire and badly burned when her e-cigarette battery caught ignited while charging.
"*" indicates required fields