E-Cigarette Dangers for Teens Highlighted by New Study
March 17, 2014
By: Martha Garcia
Electronic cigarettes are often promoted as a way to help tobacco smokers quit the addictive habit. However, a new study adds to the mounting concerns about the safety of e-cigarettes, suggesting that the devices appear to be a gateway to future nicotine addiction among teens. 
In a study published earlier this month in the medical journal JAMA Pediatrics, researchers found that use of e-cigarettes among teens was associated with higher odds of smoking tobacco cigarettes.
Researchers from the UCSF Center for Tobacco Control Research and Education surveyed middle and high school students with the 2011 and 2012 National youth Tobacco Survey, which included more than 40,000 students across the United States.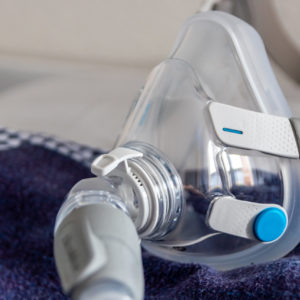 Did You Know?
Millions of Philips CPAP Machines Recalled
Philips DreamStation, CPAP and BiPAP machines sold in recent years may pose a risk of cancer, lung damage and other injuries.
Learn More
The findings highlighted a potential e-cigarette danger for teens, suggesting that those who used the controversial devices were less likely to abstain from smoking tobacco cigarettes in the following month, six month period and year.
E-cigarettes are battery powered devices that heat a liquid nicotine solution, converting it into a vapor users are able to inhale. The solution may contain varying amounts of nicotine and come in hundreds of flavors, including enticing flavors to teens like bubble gum, peanut butter and jelly and orange cream.
Overall, Lauren Dutra, postdoctoral fellow at UCSF and lead author of the study, and her team of researchers found teens were more likely to smoke cigarettes and less likely to quit if they used e-cigarettes.
Teen smokers who also used e-cigarettes were more likely to intend to quit smoking within the next year, but had a lower likelihood of abstaining from cigarettes. Experimental cigarette smokers were also less likely to abstain from traditional smoking once they tried e-cigarettes.
Researchers found that teens who admitted trying e-cigarettes were also were more likely to have also tried smoking traditional cigarettes. The correlation prompted the team to call e-cigarettes "gateway devices" for nicotine addiction among teens.
The study also suggests that use of e-cigarettes among middle and high school students doubled from 2011 to 2012, from 3.1% to 6.5%.
Approximately 20% of middle school and 7% of high school students who used e-cigarettes had never smoked regular cigarettes. Some teens are simply introduced to nicotine addiction through e-cigarettes prompting long-term habits, researchers concluded.
E-cigarette Safety Concerns Rise With Popularity
E-cigarettes, while gaining popularity as an alternative to traditional cigarettes and a method for helping long-term smokers quit, have been the source of much debate and concern about the potential dangers associated with use of the products, which are heavily marketed towards the teen population.
Health officials are concerned with the rising popularity of e-cigs among teens. A recent report released by the U.S. Centers for Disease Control and Prevention found regular use of the e-cigarettes among middle and high school students has more than doubled over the past few years.
The FDA issued a health warning about e-cigarettes in 2009, warning consumers of potentially toxic chemicals in the solution. The study revealed a cocktail of harmful chemicals, including diethylene glycol, an ingredient used in antifreeze, and nitrosomes, known cancer-causing chemicals.
A study published late last year found e-cigarettes may cause secondhand smoke exposure for other people. Researchers found significant levels of secondhand nicotine were emitted by e-cigarette users.
E-cigarettes are not regulated by the FDA, but more than 40 state attorneys general have signed a letter urging the FDA to begin regulating the electronic smoke devices.
Many cities and states have taken independent steps toward regulation. More than 20 states now impose bans on the sale of e-cigarettes to minors, while many have also placed bans on their use indoors, many regulating them as a traditional cigarette.
Los Angles recently joined New York and Chicago in banning the use of e-cigarettes indoors and in many public places, including parks and workplaces.
Photo Courtesy of Lindsay Fox / CC by 2.0
"*" indicates required fields