E-Cigarette Use Doubles Among Teens: CDC Report
September 06, 2013
By: Martha Garcia
Amid rising concerns about the safety of e-cigarettes, which are electronic inhalers that deliver a vapor that simulates smoking, a new report from federal health officials indicates that use of the largely unregulated devices among middle and high school students has more than doubled over the last few years.   
According to a study released by the U.S. Centers for Disease Control and Prevention (CDC), in partnership with the National Youth Tobacco Survey, more than 76% of students surveyed who used e-cigarettes within the past 30 days also smoked conventional cigarettes during that time, raising concerns that e-cigarettes may work as a primer for tobacco use.
Electronic cigarettes are battery operated devices which deliver nicotine along with a mixture of other chemicals via an aerosol puff. The process is also known as "vaping," since consumers inhale the vapor that are produced after the mix is heated. E-cigarettes are sold in varying levels of nicotine and a wide array of flavors, including fruity concoctions like gummy bear and orange cream soda, making them especially desirable among teens.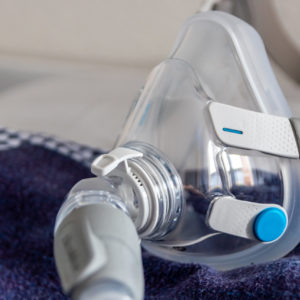 Did You Know?
Millions of Philips CPAP Machines Recalled
Philips DreamStation, CPAP and BiPAP machines sold in recent years may pose a risk of cancer, lung damage and other injuries.
Learn More
The CDC study found that the percentage of students who reported using e-cigs within the 30 days prior to the survey rose from 4.7 percent in 2011 to 10 percent in 2012. This may translate to more than 1.78 million teens nationwide who are willing to admit that they have used e-cigarettes last year.
The study was based on a questionnaire of 19,000 middle and high school students, from grades 6 through 12, in 2011, as well as 25,000 students in the same grades in 2012.
One in 5 middle school children who have used e-cigs indicate that they have never tried conventional cigarettes. However, more than 75 percent of youth e-cigarette users also smoke conventional cigarettes. These numbers alarm experts, who have suggested that e-cigarettes are merely an entry point for children to use tobacco products.
"About 90 percent of all smokers begin smoking as teenagers," said Tim McAfee, M.D., M.P.H., director of the CDC Office on Smoking and Health.  "We must keep our youth from experimenting or using any tobacco product. These dramatic increases suggest that developing strategies to prevent marketing, sales, and use of e-cigarettes among youth is critical."
E-cigarette Safety Concerns
Currently e-cigarettes are not regulated by the FDA. However, the FDA has announced plans to expand their reach to include e-cigarettes, possibly revealing regulations as early as October. Currently, more than 20 states ban sales of e-cigarettes to minors.
The rise of e-cigarette popularity among youth has become of great concern among parents and healthcare providers. Health officials say e-cigarette manufacturers are intentionally marketing their products to minors.
E-cigarette sales are projected to reach $1.7 billion this year, reaching nearly $10 billion within 5 years. If sales continue, they may quickly surpass the tobacco business by 2047.
Along with sky rocketing sales, e-cigs makers aim much of their advertising at teens by enlisting glamorous celebrities and sports stars in ad campaigns. Money spent on e-cigarette advertising reached more than $20 million last year. Amounts spent on advertising for e-cigarettes already exceeds advertising dollars spent on conventional cigarettes.
With popularity rising and ad dollars increasing, health officials worry about the health impact this may create. While many people say e-cigarettes offer smokers a safe alternative and a road to quit, critics worry about the ill effects the vapor and chemicals may have on the body.
A 2009 FDA analysis of e-cigs found many contain toxic chemicals, including diethylene glycol, an ingredient used in antifreeze. The study also found nitrosamines, chemicals known to cause cancer and found in conventional cigarettes.
"The increased use of e-cigarettes by teens is deeply troubling," said CDC Director Tom Frieden, M.D., M.P.H.  "Nicotine is a highly addictive drug.  Many teens who start with e-cigarettes may be condemned to struggling with a lifelong addiction to nicotine and conventional cigarettes."
"*" indicates required fields