E-Cigarette Vaping Causes Liquid Nicotine Flavoring to Convert to Toxic Compounds
December 01, 2016
By: Martha Garcia
A growing body of research highlights the potential health risks that maybe linked to vapors from electronic cigarettes, with a new study indicating that flavoring additives in liquid nicotine contained in the devices convert to high amounts of toxic chemicals. 
Scientists at the Desert Research Institute in Nevada report that they found high levels of toxic compounds, including formaldehyde, in popular candy-flavored liquid nicotine. The levels found in vape liquids is much higher than established "safe" limits of the chemicals, according to the report published last month in the journal Environmental Science & Technology.
Researchers measured toxic aldehyde chemicals, such as formaldehyde, produced by three popular e-cigarette brands. They used both flavored and unflavored liquid. The devices tested represented three of the most common e-cigarette types; bottom and top coil clearomizers and caromizers.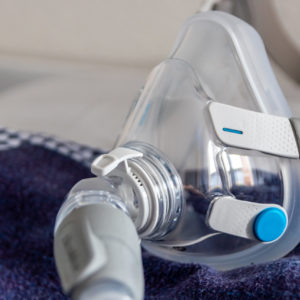 Did You Know?
Millions of Philips CPAP Machines Recalled
Philips DreamStation, CPAP and BiPAP machines sold in recent years may pose a risk of cancer, lung damage and other injuries.
Learn More
Five different flavors were tested in each device to determine whether flavoring additives affected the production of 12 different toxic aldehydes. Two unflavored liquids were also tested.
Researchers determined the heat processing of the liquid to a vapor causes the formation of 12 aldehydes during vaping at levels that exceeded occupational safety standards.
The level of toxic chemicals varied widely across liquid brands and flavors. But in general, one puff of flavored vapor contained levels of aldehydes exceeding the "safe thresholds" or chemical safety limits by factors of 1.5 to 270. The safety thresholds were set by the American Conference of Governmental Industrial Hygienists.
The findings appear to confirm a previous study published in 2015, which found that e-cigarettes released higher levels of formaldehyde when the devices were set to a higher voltage, exceeding levels released by traditional cigarettes. A person vaping at high voltage will consume 14.4 milligrams of formaldehyde per day, that study found.
The study is not the first to specifically look at the effects of flavorings. A study published in October found that flavored liquid nicotine vapors are toxic to a user's lungs. The chemicals, especially those with strawberry flavoring, could cause widespread inflammation and lung cell damage.
The new research indicated thermal decomposition of flavoring chemicals causes the formation of aldehydes during vaping. Overall, the production of the harmful aldehydes was dependent on the concentration of flavoring chemicals.
Vapors from unflavored liquids contained aldehydes at significantly lower levels. E-liquid with higher flavor levels had larger amounts of aldehydes, especially blueberry, watermelon and coffee flavors.
The watermelon liquid released large amounts of formaldehyde. Vaping 1 mL of the liquid would cause a 4-fold exposure, similar to smoking 20 tobacco cigarettes.
For most e-cigarette liquids, the flavoring makes up 1 to 4 percent of the e-liquid, which is equivalent to 10 to 40 mg/mL. A typical person who regularly vapes will be exposed to about 5 mL of the liquid in one day.
In the past, toxic aldehyde formation was attributed to the decomposition of the main components of e-liquid, propylene glycol and glycerol. However, during those studies the role of flavoring compounds was largely ignored.
"*" indicates required fields