E Coli Lawsuits
July 28, 2009
By: AboutLawsuits
E Coli food poisoning, which is usually caused by E. Coli O157:H7, can result from negligence during the manufacturing or preparation of food products. Common sources of infection have included ground beef, unpasteurized milk, raw fruits and vegatables and under cooked meat.
REVIEW AN E. COLI FOOD POISONING LAWSUIT: E. Coli lawyers review potential lawsuits for food poisoning which can be traced to a particular manufacturer, retailer, restaurant or food preparer. In most cases, food poisoning lawsuits are filed after a widespread e coli outbreak causes a large number of people to get sick.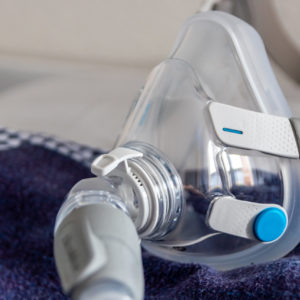 Did You Know?
Millions of Philips CPAP Machines Recalled
Philips DreamStation, CPAP and BiPAP machines sold in recent years may pose a risk of cancer, lung damage and other injuries.
Learn More
OVERVIEW: E. Coli, also known as Escherichia Coli, is a common strain of bacteria found in the intestines of people and animals. Through most strains are harmless, E. Coli O157:H7 produces a harmful toxin that can cause serious and potentially fatal food poisoning for some people.
E COLI FOOD POISONING SYMPTOMS: Food poisoning associated with E. Coli usually starts with symptoms like abdominal cramps, severe diarrhea and vomiting. These E Coli symptoms could appear within the first few days after a contaminated food is eaten.
While most healthy adults suffer only mild illness, from which they are able to recover fully with five to ten days, more severe problems could develop for very young children, the elderly and those with a weak immune system. In some cases, kidneys and red blood cells may be damaged and it could lead to a condition known as Hemolytic-Urenia Syndrome (HUS).
Treatment is often recommended if symptoms persist for more than a few hours. Supportive care and close monitoring of renal function, platelets and hemoglobin is often required
E COLI OUTBREAKS: The U.S. Government has passed new laws to help reduce to risk of an E. Coli oubreak by ensuring more hygienic practices in meat processing plants and the handling of fresh produce, which are commonly responsible for widespread E. Coli food poisoning outbreaks.
Recent E. Coli food poisoning ouobreaks have included:
SamanthaVa

September 13, 2011 at 7:28 pm

my boyfriend ate from taco bell in ruckerville va within 5-6 hours he started getting sick fever cold chills, and feeling like he had to puke. so we went to the hospital and they found there was an infection in his body. about a month later about 10 doctors n er visits they discoved he had e coli in his blood and it had created and abest int he bladder n prostate area and was rushed in the emergec[Show More]my boyfriend ate from taco bell in ruckerville va within 5-6 hours he started getting sick fever cold chills, and feeling like he had to puke. so we went to the hospital and they found there was an infection in his body. about a month later about 10 doctors n er visits they discoved he had e coli in his blood and it had created and abest int he bladder n prostate area and was rushed in the emergecy surgery to take out the infection that was in the absest. about 60k later he is back to normal this happend from April till May 2011. WE never will eat taco bell again to many people i know get sick from there. I think some people need to go around and check there foods to see wha tis really going on with them. maybe they will learn when it gets so bad when couple people lose there life from food posioning.

Ground Beef E. Coli Lawsuit Settled Over 2006 Food Poisoning Death : AboutLawsuits.com

February 6, 2009 at 7:41 pm

[...] E. coli lawsuit was filed against Nebraska Beef, Ltd., the meat processor who produced the tainted ground beef used [...]

E.Coli Lawsuit Filed in Michigan Following Outbreak from Contaminated Lettuce : AboutLawsuits.com

October 13, 2008 at 3:42 pm

[...] first E. coli lawsuit tied to the Michigan outbreak was filed by Samantha Steffen of East Lansing against Aunt [...]

Frozen Beef Trim Recall: E. coli O157:H7 Contamination : AboutLawsuits.com

October 9, 2008 at 3:28 pm

[...] by three companies in the United States due to a risk that the meat may be contaminated with E. Coli O157:H7, which could cause severe food [...]

Oklahoma Food Poisoning Lawsuits Likely Following E. Coli Outbreak : AboutLawsuits.com

September 11, 2008 at 11:34 pm

[...] E. coli food poisoning is often caused by negligence during the manufacturing or preparation of food. It can cause severe abdominal cramps, diarrhea and vomiting. [...]

Country Cottage E. Coli Outbreak in Oklahoma Sickens Over 200 People, Kills 1 : AboutLawsuits.com

September 3, 2008 at 1:30 pm

[...] to state health officials, an E.coli outbreak stemming from a restaurant in northeastern Oklahoma, has caused more than 200 people to suffer food [...]

Whole Foods Ground Beef Recall: Risk of E. Coli : AboutLawsuits.com

August 11, 2008 at 3:38 pm

[...] Leads to Frozen Ground Beef Recall Kroger Beef Recall Expanded as Food Poisoning Lawsuits FiledE Coli LawsuitsMorreale Meat Beef Recall: Risk of E. coli Food PoisoningListeria Lawsuits Gold Medal Spaghetti [...]

Boy Scout Food Poisoning Outbreak Leads to Frozen Ground Beef Recall : AboutLawsuits.com

August 8, 2008 at 2:03 pm

[...] PagesKroger Beef Recall Expanded as Food Poisoning Lawsuits FiledE Coli LawsuitsMorreale Meat Beef Recall: Risk of E. coli Food PoisoningListeria Lawsuits Gold Medal Spaghetti [...]

Morreale Meat Beef Recall: Risk of E. coli Food Poisoning : AboutLawsuits.com

July 28, 2008 at 2:48 pm

[...] PagesE Coli LawsuitsKroger Beef Recall Expanded as Food Poisoning Lawsuits FiledSalmonella LawsuitsFDA Sends Letter to [...]

Kroger Beef Recall Expanded as Food Poisoning Lawsuits Filed : AboutLawsuits.com

July 28, 2008 at 2:47 pm

[...] PagesE Coli LawsuitsMorreale Meat Beef Recall: Risk of E. coli Food PoisoningSalmonella LawsuitsFDA Sends Letter to [...]
"*" indicates required fields