Eliquis Lawsuit Filed Over Uncontrollable Hemorrhaging
August 31, 2016
By: Irvin Jackson
In a product liability lawsuit filed last week, a Colorado woman who experienced severe bleeding problems on Eliquis alleges that Bristol-Myers Squibb and Pfizer failed to warn users and the medical community about the risk of uncontrollable hemorrhaging associated with the medication.
The complaint (PDF) was filed by Jordana Rhodes in the U.S. District Court for the Southern District of New York on August 23, indicating that the drug makers withheld information about the fact that there is no effective means to treat and stabilize individuals who experience uncontrollable bleeding while taking Eliquis.
Rhodes was prescribed the new-generation anticoagulant because of a stroke and blood clots, and subsequently suffered severe hemorrhaging that doctors had a difficult time stopping. As a result of the uncontrollable bleeding allegedly caused by side effects of Eliquis, Rhodes required extensive hospitalization, blood transfusions and has been left with severe physical, economic and emotional injuries, according to the lawsuit.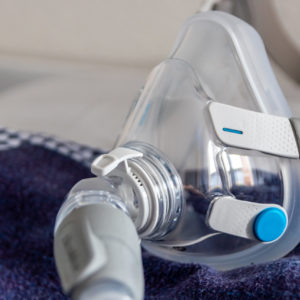 Did You Know?
Millions of Philips CPAP Machines Recalled
Philips DreamStation, CPAP and BiPAP machines sold in recent years may pose a risk of cancer, lung damage and other injuries.
Learn More
Eliquis is part of a new crop of oral anticoagulants introduced in recent years, known as factor xa medications, which also include the blockbuster treatments Xarelto and Pradaxa. The drugs have been aggressively marketed as a replacement for Coumadin (warfarin), which has been the go-to anticoagulation treatment for decades.
While the medications have been promoted as easier to use than warfarin, a large number of bleeding problems with Eliquis, Xarelto and Pradaxa have been reported, since there was no safe and effective reversal agent available at the time the drugs were introduced. While the blood thinning effects of warfarin can be quickly reversed if hemorrhaging occurs, there was no antidote for Eliquis available for doctors treatment Jordana Rhodes.
"After the drug was approved by the FDA, Defendants engaged in an aggressive marketing campaign for Eliquis, including extensive marketing directly to the public, via TV and print. The chief promotional aspect of the sales pitch was that, unlike with Coumadin, the blood levels of the patient did not need to be monitored," the lawsuit states. "In the course of these direct-to-consumer advertisements, Defendants overstated the efficacy of Eliquis with respect to preventing stroke and systemic embolism, failed to adequately disclose to patients that there is no drug, agent, or means to reverse the anticoagulation effects of Eliquis, and that such irreversibility would have life-threatening and fatal consequences."
While only a handful of similar Eliquis lawsuits have been filed against Pfizer and Bristol-Myers Squibb over bleeding problems among users to the medication, thousands of Xarelto lawsuits and Pradaxa lawsuits have been filed by individuals nationwide who suffered severe, and often fatal, bleeds following use of these other drugs that are part of the same class of anticoagulants.
In 2012, following several years of litigation over failure to warn about the bleeding side effects of Pradaxa, Boehinger Ingelheim agreed to pay $650 million in Pradaxa settlements to resolve about 4,000 cases.
Johnson & Johnson and Bayer, the makers of Xarelto, now face more than 7,200 lawsuits over their anticoagulant, which are centralized in the federal court system as part of an MDL, or multidistrict litigation. A series of early trial dates are expected to begin next year in the Xarelto litigation, to help the parties gauge how juries may respond to certain evidence and testimony that may be repeated throughout the cases.
As Pradaxa, Xarelto and Eliquis lawyers review potential cases for individuals who experienced uncontrollable hemorrhaging or bleeding, the number of claims is expected to continue to increase over the coming years.
rory

April 18, 2023 at 3:16 am

I started taking an eloquence in July of 2022 and was not monitored at all Then in December of 22 when scheduled surgery found out my blood was all over the place irregular I was told then that the eloquence had caused a blood loss internally As my blood was always fine until being put on The eliquis. It made me a mimic and I had to go through 4 infusions of iron Over 2 months They never have Foun[Show More]I started taking an eloquence in July of 2022 and was not monitored at all Then in December of 22 when scheduled surgery found out my blood was all over the place irregular I was told then that the eloquence had caused a blood loss internally As my blood was always fine until being put on The eliquis. It made me a mimic and I had to go through 4 infusions of iron Over 2 months They never have Found Where I'm bleeding inside blood inside had colonosposy, endoscopy test catscans of lungs and pelvic area . They never established where the blood loss was. I never was given the antidote And without that it says the bleeding will continue. I said because I'd stop the eloquence that my blood would be back to normal. But from what I've read that can't be correct I think I'm still Breeding inside because I'm so tired My eyesides all screwed up It caused me to have a lot of problems with my breathing that I didn't had before I am a smoker or was and my I breathing Wasn't nearest bad is this made it. I was on eliqis 5mg twice a day for 5 months. My blood wasn't checked once. The entire 5 months of taking it. So there's no way to tell how long I've been bleeding Inside before I was taking off of it Until. When they drew my blood for pressurgery test In December, 5 months later. And my blood came back as severe anemic and several Other abnormal Properties of my blood. And what I've been reading about eliquis is correct. And I never have taken the antidote As it's 20 to $46000 For 2 infusions Of the antidote. I'm guessing i'm still bleeding And I'm not being told Because of the doctor not monitoring my blood And I may have been bleeding for months because of that . And if it would've been monitored I could have been off the eliquis right when then trouble began . I've never had something make me feel so unhealthy And been through so many tests and button infusions and blood Test It's unreal and awful expensive. Can't find any open group or cause action Lawsuits For eliquis And feel I have a good reason to recover what its done to me And still Is. I seriously feel its taken years off my life if It doesn't End up taking my life. I live in Greeley Colorado And could sure use help to get something Back for What it's done to me. The drug has ruined and shortened my life I can almost Guarantee it.

Forrest

September 5, 2017 at 7:38 pm

I am 73 yrs old and have AFIB. I have been on Eliquis for 5 years and not experienced any problems. I think Agnes has a problem with a doctor not adequately explaining the medication he was prescribing. Eliquis people were not prescribing it and adequately explain on the box about precautions. She needs to blame her doctor and herself for not learning more about the medicine she was taking.

Agnes

September 7, 2016 at 7:06 pm

I take ELIQUIS couple Years I got AFIB I also was on Pradaxa but the Dr took me off and put me on ELIQUIS I don't like it because I got bad Headache sweeling on my Legs and feet really bad I told my Heart doctor but he said I got the take it or I have a Stroke or a Heart attack I'm really scared I'm 68 years old I also got bad Back pain since I take this
"*" indicates required fields