Link Between Testosterone Drugs and Heart Problems Remain Unclear: EMA
October 13, 2014
By: Irvin Jackson
European health regulators indicate that there is insufficient evidence currently available to confirm whether side effects of testosterone drugs, such as Androgel and Testim, carry an increased risk of heart problems, echoing the findings of independent advisors to the FDA last month. 
Amid recent studies that have suggested a potential link between testosterone drugs and heart attacks, U.S. and European officials have been investigating the findings and reviewing available data about the cardiovascular risks associated with testosterone replacement therapy, which have been widely in recent years.
In a safety report (PDF) issued October 10, the European Medicines Agency (EMA)'s Pharmacovigilance Risk Assessment Committee (PRAC) indicated that they were unable to find "consistent evidence" that testosterone drugs cause heart problems. However, the agency determined that use of the medications should be restricted to men who who have truly been shown to suffer from hypogonadism; the condition testosterone drugs were originally approved to treat.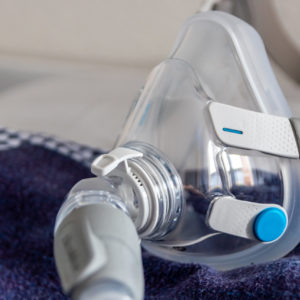 Did You Know?
Millions of Philips CPAP Machines Recalled
Philips DreamStation, CPAP and BiPAP machines sold in recent years may pose a risk of cancer, lung damage and other injuries.
Learn More
The PRAC found that existing studies contradicted one another, and said that some had limitations that made a final determination regarding the safety of testosterone drugs hard to pin down.
The committee advised that its use recommendations should be placed on testosterone drug labels, along with the additional warnings that the medications should not be used by men suffering from severe heart, liver or kidney problems.
"The limited data on safety and effectiveness in patients over 65 years of age as well as the fact that testosterone levels decrease with age and that age-specific testosterone reference values do not exist will be highlighted in the product information," PRAC reported. "The safety of testosterone medicines should continue to be monitored. In particular, a number of studies are still ongoing and their results will be considered in future regular benefit-risk assessments for these medicines."
The PRAC recommended that the drugs remain for sale for now, because in true cases of hypogonadism the benefits appear to still outweigh the risks.
Testosterone Drug Safety Findings in U.S.
The European regulatory findings come after two FDA advisory panels reached similar conclusions last month, recommending that testosterone drugs only be prescribed to men who can be scientifically shown to suffer from hypogonadism, which is caused by disease or injury affecting the testicles or certain glands in the brain.
While FDA advisory panel recommendations are not binding, they usually factor heavily in any final regulatory actions in the U.S. Due to concerns about the heart risks, the panel recommended that testosterone drugs be limited for use among men with a true medical need and called further studies to be completed by the drug manufacturers.
Manufacturers currently face a growing number of testosterone injury lawsuits filed on behalf of men throughout the United States who have suffered a heart attack, stroke, deep vein thrombosis, pulmonary embolism or other blood clot injury after receiving the medications for life-style reasons.
The complaints raise serious questions about why the drug makers failed to adequately research and study the link between heart problems and testosterone replacement therapy, alleging that a desire for profits was placed before consumer safety.
Many of the drugs have been on the market for more than 10 years, and generate billions a year in sales as a result of aggressive direct-to-consumer advertisements that encourage men to seek a testosterone prescription if they are experiencing any number of symptoms commonly associated with the natural effects of aging, such as decreased energy levels, reduced strength or stamina.
While the medications were initially expected to be a niche treatment for men suffering drops in testosterone associated with hypogonadism or other medical conditions, low T drugs are now used by many men who may have no real medical need for the treatments.
In 2010, 1.3 million men had received testosterone prescriptions. Two years later, that number had increased to 2.3 million. The largest increases have come in recent years among men age 40 to 64, jumping from 850,000 in 2010 to 1.5 million by 2013.
Testosterone Heart Studies
Hundreds of Androgel lawsuits, Testim lawsuits, Axiron lawsuits and other testosterone drug lawsuits have been filed this year, following the publication of two studies that suggested some men may face an increased risk of heart problems.
In November 2013, a study published in the Journal of the American Medical Association found that the side effects of testosterone drugs may increase the risk of heart problems for older men after a coronary angiography, due to plaque build-up in the arteries.
A couple months later, in January 2014, another study published in PLOSOne determined that low T treatments may double the risk of heart attack for younger men with heart disease and all men over the age of 65, regardless of their prior heart conditions.
As the number of complaints filed in U.S. District Courts nationwide has continued to grow, the U.S. Judicial Panel on Multidistrict Litigation established coordinated pretrial proceedings for the cases last month, centralizing all testosterone litigation before U.S. District Judge U.S. District Judge Matthew Kennelly in the Northern District of Illinois.
"*" indicates required fields