Emergency Room Visits for Ambien Problems Nearly Doubled: Study
August 28, 2014
By: Martha Garcia
A new study suggests that problems associated with Ambien and other sleeping pills containing zolpidem are causing an increasing number of people to require treatment in hospital emergency rooms, with the number of visits nearly doubling over the past ten years.
Emergency room visits involving side effects of Ambien increased from 21,824 in 2005 to 2006, up to more than 42,000 in 2009 to 2010, according to the findings of new research published by the Substance Abuse and Mental Health Services Administration (SAMHSA).
Researchers examined data from the Drug Abuse Warning Network (DAWN), reviewing visits to the emergency room attributed to overmedication of sleeping pills containing the active ingredient zolpidem. Ambien is the most widely known drug containing zolpidem, but other brand names include Edluar and Zolpimist.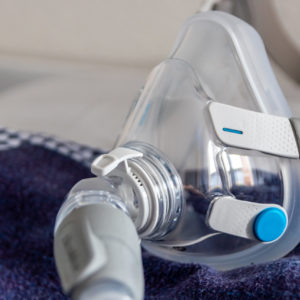 Did You Know?
Millions of Philips CPAP Machines Recalled
Philips DreamStation, CPAP and BiPAP machines sold in recent years may pose a risk of cancer, lung damage and other injuries.
Learn More
Following aggressive direct-to-consumer advertisements, an increasing number of people have been turning to sleeping pills in recent years, and it appears that a similar increase in the number of Ambien problems are being reported.
"Sleep aid medications can benefit patients, but they must be carefully used and monitored," said SAMHSA Administrator Pamela S. Hyde.
Researchers found that nearly 70 percent of the 40,000 Ambien overdose in 2010 involved women, an increase of 69 percent from the 2005-2006 timeframe. Men also experienced and increase in Ambien emergency room visits during the same time, jumping an astounding 150 percent by 2009-2010.
Nearly half of the Ambien overdoses required patients to be hospitalized or to be transferred to another medical facility. One quarter of those were severe cases and involved admission to a critical care or intensive care unit as a result of the problems from Ambien.
The study revealed 57 percent of the visits involving Ambien also involved other instances of overmedication. More than 26 percent involved benzodiazepines, 25 percent narcotic pain killers and 14 percent also combined alcohol.
Ambien (zolpidem) is FDA approved for short-term treatment of insomnia. Side effects may include daytime drowsiness, hallucinations, agitation, sleep walking and drowsiness while driving. Side effects can be especially enhanced when combined with other drugs, especially increasing its sedative effects.
Another SAMHSA study published in May 2013 found that Ambien complications were sending thousands of people to the hospital each year.
Lingering Ambien Side Effects
Amid increasing use of sleeping pills, concerns have emerged about problems that may be caused by lingering effects of the medication the next day, including drowsy driving accidents and other issues caused when individuals remain dangerously impaired the next day. Several reports suggest that women may be more susceptible to these problems, but all individuals required to perform tasks requiring high levels of alertness may be at risk.
In January 2013, the FDA issued a safety alert indicating that recommended Ambien doses should be lowered, cutting the recommended dose for women in half, and indicated that doctors should prescribe all patients the lowest dose possible to treat the symptoms.
New warnings for Ambien, Zolpimist and other zolidem sleeping pills were approved by the FDA in May 2013, indicating that users should not drive or engage in other activities requiring mental alertness the next day after taking the medication.
In May 2013 the FDA approved a new warning label for sleeping pills like Ambien and Zolpimist. The warnings recommended lower doses to reduce the risk of experiencing lingering side effects the following morning after taking the drug.
A study published in August 2013 backed the FDA's decision to cut doses of Ambien and other sleeping drugs, concluding that individuals taking the sleeping pills may not recognize their level of impairment the following day before driving or completing other complex tasks.
Researchers said levels of the drugs remain in the blood stream for more than an eight-hour sleep and stay high in the morning. This impairs the ability to perform certain tasks, but also impairs the users judgment whether they are still under the influence of the drug.
Research published in the British Medical Journal in 2012 concluded people who take Ambien or other sleeping pills are five times for likely to die within two and a half years than someone who does not take sleeping pills. The study also revealed sleeping pill users may also face an increased risk of developing cancer.
Health experts estimate six to 10 percent of the adult population used sleeping pills in 2010, making them one of the most widely used classes of drugs in the U.S.
PGB

August 28, 2014 at 6:23 pm

FYI. Recent studies show that the recommended dose for women should be only 1/2 of the dose for men. Fortunate that you survived your fall down stairs. I trust that everything heal well. PGB
"*" indicates required fields