Environmental Report Over Fracking Likely to Result in Total Ban in New York
May 20, 2015
By: Irvin Jackson
Following the recent release of a report that outlines the environmental impact of fracking, the state of New York is likely to expand a ban on hydraulic fracturing to include all of the controversial gas extraction operations in the state. 
On May 13, the New York State Department of Environmental Conservation (DEC) issued the Final Supplemental Generic Environmental Impact Statement (Final SGEIS) on fracking, following a report in December that led to a state ban on high-volume hydraulic fracturing operations.
According to a report by Bloomberg BNA, Governor Andrew Cuomo will soon issue a total ban on fracking for the state of New York.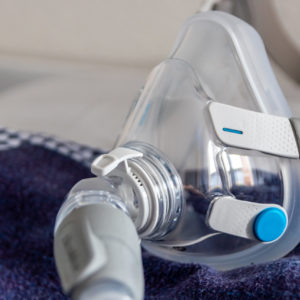 Did You Know?
Millions of Philips CPAP Machines Recalled
Philips DreamStation, CPAP and BiPAP machines sold in recent years may pose a risk of cancer, lung damage and other injuries.
Learn More
Fracking involves the injection of a mixture of water, sand and fluids, which the gas industry has fought to keep secret, into the ground at extremely high pressure, cracking shale deposits and freeing trapped natural gas, which can then be removed. Those fluids are then sucked from the ground and often disposed of in wastewater wells.
The controversial process has come under increasing scrutiny over the last several years, as it has become an increasingly popular method of gas extraction with the development of new drilling techniques and the discovery of large shale reserves.
Critics have linked fracking to a variety of environmental problems, including pollution of from groundwater sources and increased truck traffic, as well as other concerns that can reduce property values and may sicken nearby residents.
"Hydraulic fracturing requires chemical additives, some of which potentially pose hazards to public health and the environment through exposure," the Final SGEIS executive summary states. "The high volume of water associated with hydraulic fracturing may also result in significant adverse impacts related to water supplies, other water resources, wastewater treatment and disposal, and truck traffic."
The report indicates that the regulations needed to protect the public from the risks of fracking of the Marcellus Shale, the geological formation under New York and other eastern seaboard states which is believed to contain high volumes of trapped natural gas, would be so expensive that it would not financially be worth the effort.
The report comes just days after a study published in the Proceedings of the National Academy of Sciences found that fluids from hydraulic fracturing processes were causing drinking water contamination in the Pennsylvania portion of the Marcellus Shale region.
The researchers found evidence of methane contamination in drinking water near fracking operations. The levels of methane increased with proximity to the gas mining operations. They said the levels of methane represented a "potential explosion hazard," and found that methane levels were nonexistent in areas where no wells were present.
For years, residents living near fracking operations have warned about methane levels in their water by posting videos on YouTube showing them able to light their drinking water on fire as it came out of the tap.
New York Fracking Ban Likely
New York officials first recommended a ban on high-volume fracking operations in December, based on an earlier version of the SGEIS, a six-year study into the risks of fracking.
The report noted that the science on fracking environmental impacts is underdeveloped, but linked the process to increased risk of:
Air pollution that can affect respiratory health
Climate change impacts due to the release of methane and other chemicals
Contamination of underground drinking water sources due to methane migration and faulty well construction
Chemical spills that could lead to soil and surface water contamination
Earthquakes
Community and economic impacts such as increased traffic, road damage, noise, odor and other problems
State law in New York requires a 10-day period after the release of a final report before a full hydraulic fracturing ban can be put into place.
Debate Over Blocking Fracking in Other State
While New York considers a full fracking ban, and the state of Maryland has in place a temporary two year fracking moratorium, state officials in Texas, the heart of the oil and gas industry in the U.S., are pushing forward a new law that would force communities in that state to allow fracking operations even when residents do not want them near their homes.
Texas Governor Greg Abbott signed a bill into law this week, HB40, that would take away the ability of communities in his state to decide if they want oil and gas mining operations within their borders. The move came after the city of Denton passed a law by popular vote banning fracking operations.
Governor Abbott signed the bill just days after speaking at the commencement at the University of North Texas, in Denton.
Denton has been sued by Texas oil associations and the state for putting the ban in place. However, the new law would negate Denton's ban and the lawsuits are likely to be dismissed.
While the new law has four tests for whether a ban can be enacted, most experts say that the bill functionally makes bans on fracking impossible for Texas communities. The bill contains passages that say that any controls must be economically reasonable and that it cannot interfere with the work of a "prudent operator," but fails to define what those terms mean.
Last year a Texas jury awarded $2.9 million in damages to a family who sued a hydraulic fracturing company for being a public nuisance. According to allegations raised in a fracking lawsuit filed by the Parr family, nearly two dozen wells near their property caused a private nuisance, exposing them to toxic chemicals that damaged their health and lowered property value.
"*" indicates required fields