Nearly 10,000 Essure Adverse Events Reported To FDA Since Birth Control Implant Released
September 08, 2016
By: Irvin Jackson
As part of an ongoing safety review, federal health regulators indicate thousands of reports have been received involving potentially severe Essure complications and injuries associated with the controversial birth control implant. 
In an update issued on September 2, the FDA reports that as of the end of December 2015, at least 9,900 Essure adverse event reports had been filed since the device first hit the market in November 2002.
Essure is a medical device designed to provide permanent birth control, which involves the placement of coils that cause scar tissue to form and block a woman's tubes. While it has been marketed by Bayer as a safe and effective means of preventing pregnancy, thousands of women have reported severe and painful problems where Essure coils migrated, perforated the uterus, caused severe allergic reactions, infections, abdominal pain and other problems.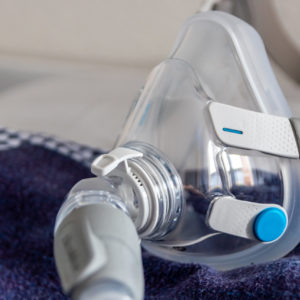 Did You Know?
Millions of Philips CPAP Machines Recalled
Philips DreamStation, CPAP and BiPAP machines sold in recent years may pose a risk of cancer, lung damage and other injuries.
Learn More
In September 2015, an FDA advisory committee met to review the safety of the Essure device. The FDA update is a follow-up to that hearing, which included testimony from dozens of women who told stories about their own Essure injuries.
According to the update, a search of the FDA's adverse event database revealed that the agency received nearly 10,000 complaints of problems with Essure from November 4, 2002, to December 31, 2015.
Of those, 6,989 involved pain or abdominal pain, 3,210 involved unusually heavy or other menstrual irregularities, 2,990 were reports of headaches, 2,159 reports of fatigue, 2088 reports of weight fluctuation, 2016 reports of patient-device incompatibility, such as nickel allergies, 854 reports of device migration, 490 reports that the Essure operated differently than expected, 429 reports that the Essure coils broke, 280 reports that it was difficult to remove, 199 reports of the Essure coils positioned incorrectly, and 187 reports that doctors had difficulty implanting it.
In many cases, reports included multiple complication complaints.
The FDA has also determined that there were four cases of adult deaths, 15 lost pregnancies reported, and two incidents where an infant died after live birth that involved Essure implants. There were also 631 reports of unwanted pregnancies. In 96 cases, those pregnancies were ectopic, which can be life-threatening.
Clinical Trial Review
The agency also reported that it has concluded a review of the Essure clinical trials (PDF) Bayer used to convince the agency to approve the birth control device for use. The review was conducted as part of a trade complaint alleging that Bayer was involved in clinical trial misconduct.
The agency found that some case report forms (CRFs) used in the clinical trials were modified, but said there was no evidence or pattern that it was done on purpose to make the Essure look more favorable to reviewers.
"In summary, although occasional modifications to CRF data items pertaining to key outcome measures were identified, this analysis did not find evidence of systematic or intentional modification of study subject responses in an effort to falsify (provide a more favorable device profile) the data relied upon by FDA to make the original PMA approval decision in 2002," the reviewers concluded.
Essure Litigation
Bayer faces a growing number of Essure lawsuits filed in state and federal courts nationwide. Each of the claims raise similar questions of fact and law, involving allegations that Bayer sold an unreasonably dangerous device and failed to adequately report problems with the device to the FDA, doctors or consumers.
As Essure injury lawyers continue to review cases, it is expected that the size of the litigation will continue to grow over the coming months and years.
Following last year's FDA advisory panel meetings to review the safety of Essure, the agency announced in late February 2016 that much stronger Essure warnings will be required to make sure doctors and women are informed of the potential risks. Bayer has also been ordered to conduct additional studies to better understand the safety of the implant, raising questions about why the manufacturer failed to take these steps years ago after receiving complaints.
An estimated 750,000 women worldwide have undergone Essure sterilization procedures since the device was introduced in 2002. Bayer purchased the Essure product from the original developer, Conceptus, for about $1.1 billion in 2013.
"*" indicates required fields