Non-Compliant Trailers Used for Food Trucks May Pose Safety Risk, NHTSA Warns
September 19, 2022
By: Russell Maas
Highway safety officials indicate there has been an increasing problem with food truck trailers being sold that fail to meet the acceptable regulatory standards, according to a warning issued to U.S. business owners, who may be unaware of the potential risks and exposure they may face.
The U.S. National Highway Traffic Safety Administration (NHTSA) issued the trailer warning late last month, advising business owners that trailers purchased and imported into the United States that do not meet mandatory safety standards may result in proerty forfeiture and significant expenses.
Officials indicate a growing number of incidents have been reported in which small business owners have purchased and imported trailers that were marketed as food trucks or vending stations. However, upon their delivery and registration within the U.S., buyers have found that the trailers do not meet safety standards, which are intended to reduce the risk of truck and trailer accidents.
The NHTSA indicates that business owners shopping for trailers, especially those marketed as as food trucks or vending stations, should be cautious when shopping online, or when purchasing a trailer that needs to be imported.
The warning indicates that while sale prices may be lower for trailers being imported, expenses and fees associated with inspection, storage, seizure, and disposal can cost upward of tens of thousands of dollars. Officials stated that even trailers that do pass registration can ultimately face potential forfeiture due to noncompliance.
NHTSA officials are instructing business owners looking to purchase trailers to make sure they are equipped with appropriate critical safety components, such as lighting, tires and wheels. Shoppers should also look for an affixed label on the trailer indicating it meets all applicable Federal Motor Vehicle Safety Standards.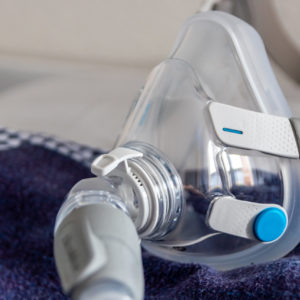 Did You Know?
Millions of Philips CPAP Machines Recalled
Philips DreamStation, CPAP and BiPAP machines sold in recent years may pose a risk of cancer, lung damage and other injuries.
Learn More
In the United States, trailers and vehicles are regulated to ensure they are maintained and kept in safe operation condition. The Department of Transportation's Federal Motor Carrier Safety Administration determines these safety regulations to protect both the carrier and other motorists, pedestrians and cyclists on the road safe.
Truck Accidents
The warning comes several months after the NHTSA issued a final rule on truck rear impact protection, updating Federal Motor Vehicle Safety Standards, which will require rear underride guards on trailers and semi-trailers to improve protection for drivers and passengers in light vehicles in the event of a rear underride crash.
Truck accidents involving passenger vehicles that strike the rear-end of a tractor trailer at 30 miles per hour or more can have devastating consequences, often causing severe injuries to the drivers and front seat passengers' heads and upper torsos if their vehicle goes under the rear of the truck.
Experts warn there is almost always passenger compartment intrusion (PCI) in an underride accident, as the vehicle slides under the trailer. If the passenger compartment is impacted, it is extremely dangerous and a major cause of fatalities, sometimes even resulting in occupant decapitation, according to the NHTSA.
The NHTSA's data analysis indicates that, of the 400 deaths recorded from underride accidents each year, about 125 of them involve passenger compartment intrusion.
The new truck underride protection rules will require the rear impact guards on trailers and semi-trailers to have sufficient strength and energy absorption to protect occupants of passenger vehicles across multiple crash scenarios.
"*" indicates required fields