Proposed Trial Schedules Submitted for Fresenius Granuflo Lawsuits
May 09, 2014
By: Austin Kirk
Attorneys involved in the federal Fresenius Granuflo dialysis lawsuits are scheduled to meet today with the U.S. District Judge presiding over the litigation, at which time the Court is expected to review competing proposals submitted by the parties this week regarding preparations for the first "bellwether" trials.
Fresenius Medical Care currently faces more than 1,500 complaints filed in the federal court system on behalf of dialysis patients who suffered sudden cardiac arrest or death following treatments involving Granuflo or NaturaLyte acid concentrates.
All of the complaints involve similar allegations that Fresenius failed to provide adequate warnings about the importance of monitoring bicarbonate levels during hemodialysis, withholding information from doctors at their own clinics and other dialysis centers about the increased risk of severe and potentially life threatening heart problems that may surface during or shortly after treatments.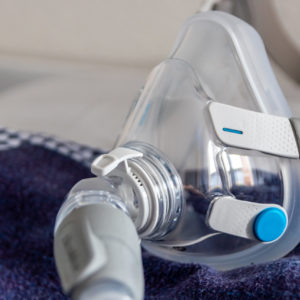 Did You Know?
Millions of Philips CPAP Machines Recalled
Philips DreamStation, CPAP and BiPAP machines sold in recent years may pose a risk of cancer, lung damage and other injuries.
Learn More
Since April 2013, the federal cases have all been consolidated as part of an MDL, or Multidistrict Litigation, which is centralized before U.S. District Judge Douglas P. Woodlock in the District of Massachusetts for coordinated pretrial proceedings and a series of "bellwether" trials, which are designed to help the parties gauge the relative strengths and weaknesses of the dialysis treatment cases.
A status conference before Judge Woodlock is scheduled for today at 2:00 p.m. According to a joint status report (PDF) submitted by the parties on Wednesday, among the topics expected to be discussed are proposed discovery schedules and trial dates submitted by both sides, which could result in the first Granuflo bellwether trials beginning in the second half of next year or early 2016.
Bellwether Trials for Granuflo Lawsuits
As part of the coordinated proceedings in the MDL, a small group of cases are being prepared for early trial dates, known as "bellwether" cases.
While the outcomes of these early trials are not binding in other cases, they are designed to help the parties gauge how juries may respond to certain evidence and testimony that is likely to be repeated throughout the litigation. The preparation and trial of these bellwether cases may also facilitate Granuflo settlement agreements by Fresenius, to avoid hundreds of individual trials across the country.
On April 8, Judge Woodlock issued a case management order outlining the procedure for selecting the cases to be prepared for these bellwether trials, indicating that each side should submit a list of ten representative cases by September 15, which will then go through case-specific discovery. All depositions and discovery into case-specific issues will be completed between October 2014 and February 27, 2015. In March 2015, the original 20 selections will be narrowed down to 10 cases, with five selected by each side. These cases will then go through expert discovery to be prepared for the first trial dates.
Judge Woodlock indicated that additional orders will be issued in the future regarding the scheduling of the bellwether trials and the deadlines for pretrial motions and expert discovery.
In advance of today's status conference, a proposed order (PDF) was submitted by the Plaintiffs' Executive Committee (PEC) on May 6, outlining a bellwether discovery schedule that would result in the first trial beginning in early 2016.
Attorneys for Fresenius submitted a competing proposal (PDF) on May 7, which calls for a much shorter expert discovery period, indicating that the first bellwether case should be ready to begin on August 24, 2015, followed by a second trial a month later, on September 21, 2015.
Fresenius Granuflo Litigation
Fresenius Medical Care not only manufactures Granuflo and NaturaLyte dialysate solutions, as well as other dialysis products, but the company also owns and operates many of the dialysis treatment centers throughout the United States.
Concerns about the link between NaturaLyte, Granuflo and heart problems surfaced in early 2012, after an internal Fresenius memo was leaked to the FDA.
In November 2011, Fresenius conducted an internal review of the use of the acid concentrates at their own clinics, identifying at least 941 instances where patients suffered sudden cardiac arrest during dialysis treatment in 2010. While the company issued the memo only to doctors at their own clinics, warning about the importance of monitoring bicarbonate levels during treatments, they failed to provide the same information other clinics that used the products.
After the internal memo was leaked to the FDA in March 2012, Fresenius finally provided a warning letter to all healthcare providers on March 29 of that year, which the FDA determined constituted a GranuFlo and NaturaLyte recall.
According to allegations raised in lawsuits filed on behalf of former patients who have suffered injury or died, Fresenius knew or should have known about the risk of heart problems during dialysis treatment and withheld critical information from the medical community.
"*" indicates required fields