Fresenius Dialysis Lawsuits Continue to Mount As MDL Considered
February 13, 2013
By: Austin Kirk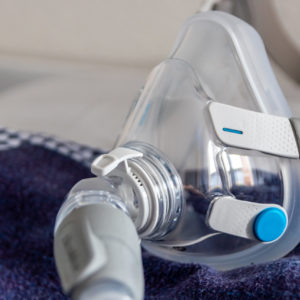 Did You Know?
Millions of Philips CPAP Machines Recalled
Philips DreamStation, CPAP and BiPAP machines sold in recent years may pose a risk of cancer, lung damage and other injuries.
Learn More
By the first week of January 2013, when Fresenius filed a response supporting the establishment of an MDL for the dialysis lawsuits, the manufacturer indicated that the number of pending cases had already increased to 37, and that a substantial number of additional complaints were expected in the future.
In a Schedule of Actions (PDF) filed with the U.S. JPML on February 12, plaintiffs who filed a response supporting the establishment of the Fresenius dialysis MDL now indicate that there are at least 59 potentially related actions pending in U.S. District Courts throughout the United States.
In addition, a law firm representing a separate group of plaintiffs filed another response (PDF) indicating that the current actions are only the "tip of the iceberg" and that hundreds of potential Granuflo and NaturaLyte lawsuits are being investigated by that one firm alone.
Litigation over Fresenius Dialysis Treatments
All of the lawsuits involve similar allegation, claiming that the company failed to provide adequate warnings about the risk of complications during Granuflu or Naturalyte dialysis treatment, including the importance of monitoring patients' bicarbonate levels to avoid a risk of sudden cardiac arrest or death.
NaturaLyte is a liquid acid concentrate and GranuFlo is a dry acid concentrate.  Both products contain sodium acetate that allegedly converts to bicarbonate at higher-than-expected levels for most doctors, according to allegations raised in the complaints. 
Fresenius Medical Care not only manufactures these dialysis solutions and other products used at clinics throughout the United States, but they also own and operate thousands of dialysis clinics throughout the United States.
Plaintiffs allege that Fresenius not only knew about the problems with dialysis treatment involving Granuflo and NaturaLyte, but withheld that information from doctors at clinics nationwide who were using the products, exposing patients to a substantial risk of serious and life-threatening injury.
According to an internal memo sent to their own clinics in November 2011, Fresenius conducted a review of patients treated at 667 of their own clinics in 2010 and found at least 941 instances where individuals suffered cardiac arrest during dialysis treatment. The memo warned physicians at Fresenius clinics about the importance of monitoring bicarbonate levels, but the company failed to provide this information to other clinics that used Granuflo and NaturaLyte.
After the internal memo was leaked to the FDA in March 2012, Fresenius finally provided a warning letter to all healthcare providers, which the FDA has classified as a NaturaLyte and Granuflo recall.
Fresenius Dialysis MDL Hearing
As the number of Fresenius dialysis complaints continues to increase throughout the country, the U.S. JPML is expected to hear oral arguments on the MDL motion on March 21 in San Diego, at the next hearing session.
Although nearly all of the parties involved in the litigation agree that the lawsuits should be consolidated to reduce duplicative discovery, avoid conflicting pretrial rulings from different judges and serve the convenience of the witnesses, parties and the courts, there is some disagreement about where the Fresnius litigation should be centralized.
In the original motion filed, it was suggested that the MDL be centralized in the U.S. District Court for the District of Massachusetts. In the response filed by Fresenius, the defendant supported transferring all cases to Massachusetts, which is where the company's principal place of business is located, and where most of the documents and witnesses common to all cases are located.
However, competing proposals have been filed by interested parties suggesting that the litigation be transferred to the Southern District of Mississippi or Northern District of Alabama, pointing out that the greatest number of cases are located in the southeastern U.S.
Brian

March 15, 2013 at 7:54 pm

i am a renal failure patient at fresenius. the people are great but i have ABSOLUTELY had some of these effects theyre speaking of: I was in a-fib for 13 days nov-dec 2012 and have irregular heartbeat now as well as a small tremor/tick thats pretty constant now. The point of dialysis is to keep you healthy until you can get a kidney and go on with your life. NOT to give you more chronic problems.
"*" indicates required fields