Fresenius Litigation Includes Over 2,100 Wrongful Death Lawsuits Over Granuflo, NaturaLyte
December 23, 2014
By: Austin Kirk
As a growing number of Fresenius dialysis lawsuits continue to be filed throughout the federal court system over problems associated with use of GranuFlo or NaturaLyte dialysate solutions, a new report suggests that more than 2,100 out of the 2,500 claims currently pending involve wrongful deaths.
All of the cases stem from a NaturaLyte and GranuFlo recall issued in early 2012, after it was discovered that a higher-then-expected number of hemodialysis patients treated with the solution were suffering a cardiac arrest, heart attack or sudden death during or shortly after dialysis treatments.
Since April 2013, complaints filed throughout the federal court system have been centralized before U.S. District Judge Douglas P. Woodlock in the District of Massachusetts for coordinated pretrial proceedings, since they all involve similar allegations that Fresenius Medical Care failed to adequately warn about the importance of monitoring patient bicarbonate levels during dialysis treatments with Granuflo or NaturaLyte.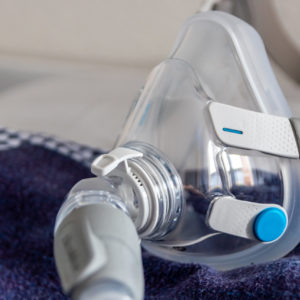 Did You Know?
Millions of Philips CPAP Machines Recalled
Philips DreamStation, CPAP and BiPAP machines sold in recent years may pose a risk of cancer, lung damage and other injuries.
Learn More
According to a census of cases (PDF) filed by Fresenius on December 18, there are currently at least 2,217 lawsuits pending in the MDL, which involve 2,526 different plaintiffs. Of those plaintiffs, at least 2,136 allege that use of GranuFlo or NaturaLyte resulted in death, with the remaining plaintiffs pursuing claims for non-fatal injuries.
Plaintiffs involved in the Fresenius dialysis litigation come from 47 different states, as well as the District of Columbia and Puerto Rico, with more than half of the alleged injuries stemming from treatments in Alabama (210), California (221), Florida (177), Louisiana (116), Mississippi (298) or Texas (292).
The census of pending cases was submitted in advance of a Status Conference held before Judge Woodlock on December 22, at which time a number of issues surrounding the litigation were reviewed as the parties continue to prepare a small group of Granuflo lawsuits for early trial dates against Fresenius, which are expected to begin in early 2016.
Fresenius Dialysis Problems
GranuFlo and NaturaLyte are dialysate solutions that were manufactured and sold by Fresenius Medical Care North America for use at their own dialysis clinics, as well as facilities owned by other companies.
According to allegations raised in the lawsuits, Fresenius knew or should have known about the importance of monitoring bicarbonate levels during hemodialysis treatments involving GranuFlo and NaturaLyte, but withheld the information, increasing the risk that patients may suffer sudden cardiac arrest.
Granuflo and NaturaLyte convert to bicarbonate at higher levels than other similar products, which required that patients be closely monitored during treatment to avoid a risk of sudden heart problems.
Concerns about the link between NaturaLyte, Granuflo and cardiac arrest reports first surfaced in early 2012, after an internal Fresenius memo was leaked to the FDA.
Although the company indicated in the internal memo that it was aware of at least 941 instances where patients suffered sudden cardiac arrest during dialysis treatment in 2010, Fresenius failed to take actions to ensure that all doctors using Granuflo or NaturaLyte were aware of the problems.
Fresenius issued warnings to doctors at their own clinics in November 2011, indicating that doctors should closely monitor bicarbonate levels during treatments. However, they failed to provide the same information to other clinics that used their products. In addition, lawsuits allege that the manufacturer knew or should have known about the risk of problems long before the internal memo was issued.
In March 2012, Fresenius finally provided a warning letter to all healthcare providers, which the FDA classified as a recall of GranuFlo and NaturaLyte.
As part of the coordinated pretrial proceedings in the federal court system, Judge Woodlock has established a bellwether program, where a small group of cases are being prepared for trial dates set to begin in January and February 2016.
While the outcomes of these bellwether trials will not be binding on other claims, they are designed to help the parties gauge how juries may respond to certain evidence and testimony that is likely to be repeated throughout the litigation.
Following the bellwether trials, if Fresenius settlements for the dialysis treatment deaths and injuries are not reached, Judge Woodlock may begin remanding cases back to U.S. District Courts throughout the country for individual trials.
Osvaldo

February 10, 2017 at 9:12 pm

I'm wondering if the settlement for the plaintiffs it's going to by case or by color and race I hope is done by the law and the love one we lost

Arthur

March 18, 2015 at 5:47 pm

I am alarmed why the southern states from Texas thru Florida have 1100 deaths . I am also wondering if the author had any findings on the people of color vs. non people of color. If there is some type of study researched on this study. I had read that blacs have a greater risk of death during dialysis treatments then whites.
"*" indicates required fields