Gastrointestinal Bleeding Risks with Xarelto, Pradaxa May Be Higher Than Warfarin: Study
April 28, 2015
By: Irvin Jackson
New research suggests that the blood thinners Xarelto and Pradaxa may carry an increased risk of gastrointestinal bleeding when compared to older blood thinners, such as warfarin. 
In a study published by the BMJ (British Medical Journal) on April 24, researchers from Johns Hopkins indicate that Xarelto (rivaroxaban) may carry up to twice the risk of gastrointestinal bleeding of warfarin, and Pradaxa (dabigatran) may increase the risk of such bleeds by as much as 50%.
Researchers looked at data on more than 46,000 patients who were prescribed warfarin (sold under the brand name Coumadin), Pradaxa or Xarelto between October 2010 and March 2012.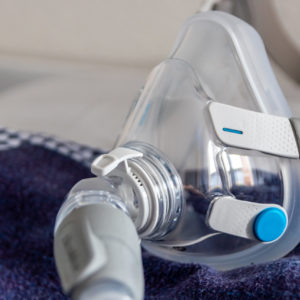 Did You Know?
Millions of Philips CPAP Machines Recalled
Philips DreamStation, CPAP and BiPAP machines sold in recent years may pose a risk of cancer, lung damage and other injuries.
Learn More
While warfarin has been used to prevent strokes among patients with atrial fibrillation for decades, Pradaxa and Xarelto are part of a new generation of blood thinners introduced in recent years as superior alternatives, since the drug makers claim they require less frequent blood monitoring.
Since the new drugs hit the market, they have been linked to thousands of reports involving severe and uncontrollable bleeding, since there are no approved reversal agents available. Unlike warfarin, where doctors can quickly stop the blood thinning effects of the medication if bleeding develops, there are currently no approved antidotes for Pradaxa or Xarelto, leaving many health providers unable to control bleeding events.
In this latest study, researchers note that the findings do not demonstrate a statistically significant difference in the risk of bleeding between Pradaxa and warfarin, or between Xarelto and warfarin users. However, they warn that they were unable to rule out that both drugs may carry increased risks of bleeding over warfarin.
Several studies have previously found increased risks of gastrointestinal bleeding from Pradaxa side effects, the researchers note. They said that the differences between the findings of their study and those of other studies may rest in the differences in study populations. This most recent study involved a younger population.
Researchers concede that the bleeding risk with Pradaxa may be age-dependent and concentrated among elderly users, which was not a population that was well-represented in their study.
"Although rates of gastrointestinal bleeding seem to be similar in this commercially insured sample of adults in the United States, we cannot rule out as much as a 50% increase in the risk of gastrointestinal bleeding with dabigatran compared with warfarin or a more than twofold higher risk of bleeding with rivaroxaban compared with warfarin," they concluded.
Bleeding Problems with Pradaxa, Xarelto
Pradaxa was the first member of this new generation of anticoagulants to hit the market, designed to replace Coumadin (warfarin) as the "go-to" medication for prevention of strokes due to atrial fibrillation. Other members of this new class introduced after Pradaxa include Xarelto and Eliquis.
Within a year after Pradaxa was introduced, it quickly earned the dubious distinction as one of the medications most commonly associated with adverse event reports submitted to the FDA.
In recent years, more than 4,000 Pradaxa bleeding lawsuits were filed against Boehringer Ingelheim, alleging that the drug maker failed to adequately warn about the risks associated with the medication or the lack of an effective reversal agent. Following several years of litigation, the drug maker eventually agreed to pay about $650 million in Pradaxa settlements, with an average of about $150,000 awarded to former users who experienced severe and sometimes fatal bleeds.
Amid the mounting litigation over Pradaxa, Xarelto quickly overtook the top spot among the new generation of anticoagulants, with sales exceeding those of Pradaxa in 2013. However, similar bleeding problems with Xarelto soon surfaced.
Over the past year, a growing number of Xarelto lawsuits have been filed involving bleeding injuries, raising similar allegations that inadequate warnings were provided about the lack of an approved reversal agent and claiming that the drug makers should have never introduced the medication without an antidote to allow doctors to reverse bleeding events.
Both drug makers are currently working on identifying a safe and effective reversal agent, with Boehringer Ingelheim announcing last week that the FDA granted fast-track review for a potential reversal agent for Pradaxa.
"*" indicates required fields