Hysterectomies May Be Unnecessary Nearly 20% of the Time: Study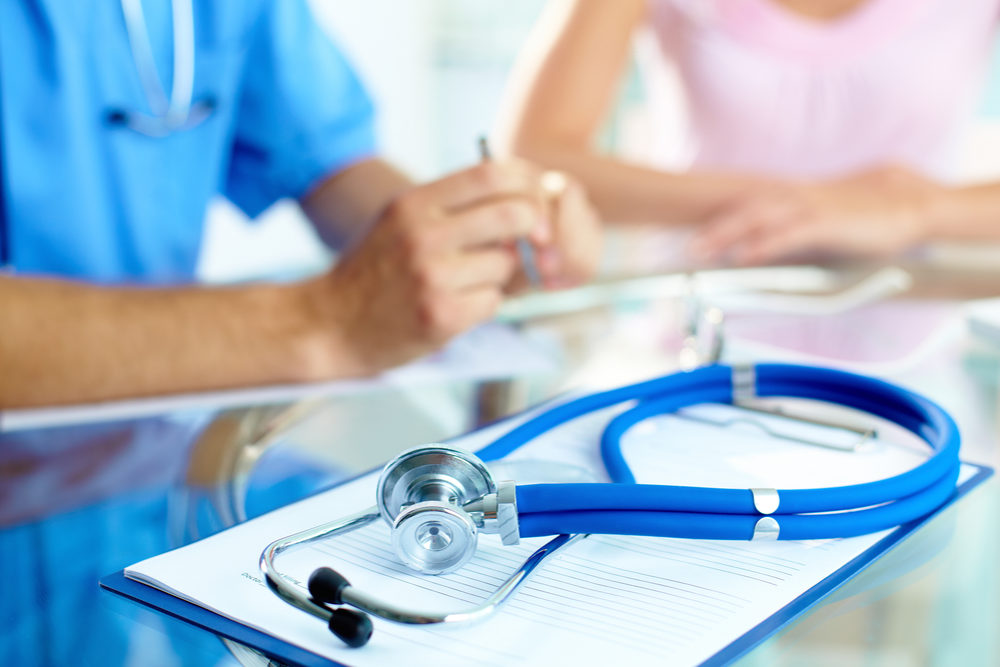 January 14, 2015
By: Irvin Jackson
The findings of new research suggest that about one out of every five women who undergoes a hysterectomy may not actually need the operation. The study also reveals that more than a third of women getting the operations are never presented with treatment alternatives. 
In a report published last month by the American Journal of Obstetrics and Gynecology, researchers from Wayne State University and the University of Michigan found that 18% of women who undergo hysterectomies may have done so needlessly, when other means of treating problems such as uterine fibroids were available.
A hysterectomy involves the removal of all or part of the uterus, and sometimes the ovaries and fallopian tubes as well, rendering a woman unable to bear children. They are often recommended to women to address conditions such as uterine fibroids that are believed to be benign or non-cancerous.
Uterine fibroid removal appears to be the most common reason for hysterectomies, and it is also used to often address abnormal uterine bleeding (AUB), endometriosis and pelvic pain.
Researchers looked at data from 52 Michigan hospitals from January 1, 2013 through November 8, 2013, finding evidence of pathology unsupportive of the need for hysterectomies in 18.3% of the cases examined. They also found "no documentation of alternative treatment prior to hysterectomy in 37.7%" of the operations, suggesting that out of the 400,000 hysterectomies performed each year in the U.S., as many as 80,000 may not be necessary.
"This study provides evidence that alternatives to hysterectomy are underutilized in women undergoing hysterectomy for AUB, uterine fibroids, endometriosis, or pelvic pain," the researchers determined.
Those alternative treatments could include hormonal management, operative hysteroscopy, the use of intrauterine devices (IUDs) that release progestin, and endometrial ablation.
Laparoscopic Hysterectomy Concerns
The study comes amid increasing concerns within the medical community about the potential risks associated with laparoscopic hysterectomies, which typically involve use of power morcellators to allow the doctors to cut up the uterus and uterine fibroids and remove the tissue through a minimally invasive procedure.
In April 2014, the FDA urged doctors to stop using power morcellators for hyesterectomy and uterine fibroid removal procedures due to the risk that the devices may also spread undiagnosed cancer that is contained within the uterus, causing leiomyosarcoma, endometrial stromal sarcoma or other cancerous tissue to be sent throughout the body and greatly impact a woman's chances for long-term survival.
FDA estimates indicate that about one out of every 350 women who undergo surgery for uterine fibroids actually have unsuspected sarcoma, which doctors are unable to detect before the procedure. For these women, undergoing an unnecessary hysterectomy with morcellation can result in the rapid upstaging of the aggressive cancer.
In recent months, many health experts called for power morcellator recalls to be issued and have recommended that doctors stop performing the minimally invasive, laparoscopic hysterectomy procedures involving morcellation.
Following a review of the available evidence, the FDA announced in November 2014 that stronger warnings about the hysterectomy morcellation cancer risk will be required, and the devices will be contraindicated for a vast number of hysterectomy procedures.
The Johnson & Johnson subsidiary Ethicon, which was previously responsible for manufacturing 70% of all power morcellators on the market, announced a that it will no longer manufacture morcellators, indicating that there is currently no way to make the devices safe.
As more women and families learn about the link between the spread of cancer and hysterectomy procedures, a growing number of morcellator cancer lawsuits have been filed against various manufacturers of these devices, alleging that inadequate warnings have ben provided for patients and the medical community for years.
Plaintiffs allege that the rapid spread of leiomyosarcoma, endometrial stromal sarcoma or other uterine cancers may have been avoided if any number of different alternative treatment options available for women with symptomatic uterine fibroids had been used, including traditional surgical hysterectomy performed vaginally or abdominally, catheter-based blocking of the uterine artery, high-intensity focused ultrasound, drug therapy and laparoscopic hysterectomy or myomectomy without use of morcellation.
"*" indicates required fields