Innohep Lawsuits
November 29, 2008
By: AboutLawsuits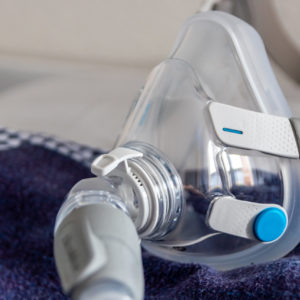 Did You Know?
Millions of Philips CPAP Machines Recalled
Philips DreamStation, CPAP and BiPAP machines sold in recent years may pose a risk of cancer, lung damage and other injuries.
Learn More
MANUFACTURER: DuPont Pharma
OVERVIEW: Innohep (tinzaparin) is a low molecular weight heparin, which is an anti-coagulant or blood thinner, administered as a subcutaneous injection. It was approved in the United States in 2000 for treatment of blood clots in patients with deep vein thrombosis (DVT) or pulmonary embolism (PE). Over 32 million people have been given the blood thinner throughout the United States.
In February 2008, a clinical study was stopped early after it was discovered that Innohep side effects could increases the risk of death among patients 70 years old and older given the blood thinner.
INNOHEP DEATH SIDE EFFECTS: In December 2008, the FDA issued an early communication about a potential increased risk of death with Innnohep. After reviewing preliminary data from the IRIS study (Innohep in Renal Insufficiency Study), the agency indicated that they asked the drug maker to revise the warning label to indicate that when compared to unfractionated heparin, Innohep increases the risk of death for elderly patients (those 70 years of age and older) with renal insufficiency.
The IRIS study was stopped early in February 2008 after researchers discovered that participants given Innohep faced an increase in all-cause mortality. The study was designed to compare the use of unfractionated heparin to Innohep among patients over 70 years old with renal impairment.
When the IRIS study was stopped, 350 patients had completed a follow up period of 90 days. Out of the 176 patients who were treated with Innohep, 23 died within 90 days (13%), compared to only 9 out of 174 (5%) treated with unfractionated heparin.
The exact causes of death were not clear, but they were apparently not related to either under-dosing (blood clots) or over-dosing (bleeding) with the blood thinners. A manufacturing problem with either Innohep or UFH was also not indicated.
INNOHEP WARNINGS: In July 2008, the manufacturer of Innohep changed the warning label to restrict use of the blood thinner to those under 90 years old. However, in December 2008, the FDA indicated that they are asking that the label be revised to better reflect the preliminary data from the IRIS study, which suggests the death risk is not limited to those over 90 years old.
On December 31, 2008, a letter was posted on the FDA website from Celgene Corp., which sells Innohep in the United States, recommending that doctors consider alternative drugs for all elderly patients with kidney problems due to the Innohep death risks identified in the IRIS study.
Innohep Death Risk for Elderly Leads to New Warning : AboutLawsuits.com

January 6, 2009 at 3:59 pm

[...] Corp. sent a letter last week to healthcare providers warning that their blood thinner Innohep may increase the risk of death in elderly patients with kidney problems, recommending that [...]

FDA: Innohep Side Effects Could Increase Death Risk for Patients Over 70 : AboutLawsuits.com

December 3, 2008 at 3:04 pm

[...] FDA has issued an early communication about an on-going safety review into potential side effects of Innohep, a low-molecular weight heparin. The agency has asked the drug maker to revise the warning label to [...]
"*" indicates required fields