Las Vegas Endoscopy Clinic Lawsuits
May 12, 2008
By: AboutLawsuits
Thousands of patients who were treated at the Endoscopy Center of Southern Nevada and Desert Shadow Endoscopy Center may have been exposed to Hepatitis C and other serious infections. Dangerous and unsafe medical practices between March 2004 and January 2008, including re-use of syringes and single-use vials of medication, have caused at least 85 people in the Greater Las Vegas Area to develop hepatitis C.
STATUS OF LAS VEGAS CLINIC LAWSUITS: It has been reported that several settlements of Las Vegas endoscopy clinic lawsuits have been reached with individuals diagnosed with hepatitis C after treatment at the clinics.
OVERVIEW: In January 2008, it was discovered that physicians and staff at the Endoscopy Center of Southern Nevada and Desert Shadow Endoscopy Center were re-using syringes on multiple patients and using single-doses vials of anesthesia during multiple procedures. The negligent and unsafe medical practices exposed as many as 50,000 people in the Greater Las Vegas area to a risk of hepatitis C, AIDS and other diseases.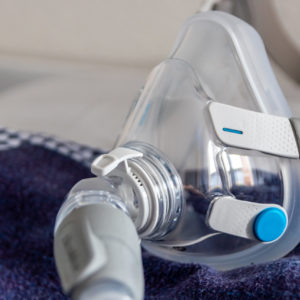 Did You Know?
Millions of Philips CPAP Machines Recalled
Philips DreamStation, CPAP and BiPAP machines sold in recent years may pose a risk of cancer, lung damage and other injuries.
Learn More
Both clinics are run by the same two physicians, Drs. Dipak Desai and Eladio Carrera. They have lost their license to practice medicine in Nevada and face hundreds of lawsuits from former patients who have been diagnosed with diseases spread by the re-use of needles or blood-to-blood contact.
As of May 2008, health officials have confirmed at least 85 cases of hepatitis C linked to treatment at the Las Vegas endoscopy clinics. In addition, over 300 other individuals treated at the clinics have been diagnosed with hepatitis C, but health officials have been unable to rule out other potential causes.
HEPATITIS C OUTBREAK: Hepatitis C is the most common injury found as a result of the medical practices at the Las Vegas endoscopy clinics. The Hepatitis C virus (HCV) is spread blood-to-blood contact and can infect the liver. The infection can cause liver inflammation, fibrotic scarring of the liver (cirrhosis) and liver cancer.
Symptoms of acute Hepatits C can include:
Fatigue
Loss of Appetite
Joint Pain
Itching
Flu Symptoms
Robin

February 1, 2011 at 1:01 am

I went in for a endoscopy first then a colonoscopy...when they started the meds that should have made me relax did not work.the doctor montering me told the doc to wait as i was not under..he went ahead and did it any way mch to my crying and trying to get up as it was painfull as all get out..they then put me under general anethditia to do the colonoscopy..this was done a fewmonths ago now i cann[Show More]I went in for a endoscopy first then a colonoscopy...when they started the meds that should have made me relax did not work.the doctor montering me told the doc to wait as i was not under..he went ahead and did it any way mch to my crying and trying to get up as it was painfull as all get out..they then put me under general anethditia to do the colonoscopy..this was done a fewmonths ago now i cannot swallow myfood without taking many gulps ofwater toforceit down normy reg medacine which before i had not problems takeing them..that was the longest 15-20 minutes of my life..and the pain was off the wall...they knew i was not under as i was kicking and crying and carrying on..now months later as i stated i have problems swallowing anything..i am seriously thinking of hiring a lawyer..i never went back to him for my results..i did not do so as i wasafraid i would hurt him..so to this day i have problems with swallowing anything but liquid,,he did ir while i was wide awake and he was told to stop as i was not responding to the meds..for the coloniscopy they out me under why could they have not done that when the dic was told to stop i was not under,,i am angry tired of things constantly stuck in my throat..do u think i have a case? this is riduculous..now i have swelling in that side where he basically rammed that thing down my troat with people holding me down...i am not one to sue but this is just wrong. I am located in WV and this was done in wv also

Buffy

May 18, 2010 at 4:35 pm

My Doc prescribed Methotrexate (what you use for "last stages" of Stage 4 Cancer patients and the last resort drug for RA). I was diagnosed with RA and Methotrexate was given to me. It is "known" to give lung disease, pulmonary fibrosis and other "side affects". I have them all now and my lung capacity has diminished to 50% and I'm told this is a FATAL disease. My entire life - family, friends[Show More]My Doc prescribed Methotrexate (what you use for "last stages" of Stage 4 Cancer patients and the last resort drug for RA). I was diagnosed with RA and Methotrexate was given to me. It is "known" to give lung disease, pulmonary fibrosis and other "side affects". I have them all now and my lung capacity has diminished to 50% and I'm told this is a FATAL disease. My entire life - family, friends, activities, have all been affected by this disease. In addition, my Primary Doc said my RA (which Methotreate was suppose to help) went INSIDE and ATTACKED my lungs, they filled up with fuids, and I was suffocating myself. I was hospitalized for 7 days in March. Methotrexate was prescribed to me in July 2008 - 6 (six) 2.5 mg tabs EVERY THURSDAY morning at one time until I didn't take it anymore due to the side affects and economy in the first week of December 2008. In addition, my RA Doc NEVER gave me an information about RA, nor did he explain that it could go inside, did not explain the affects of Methotrexate just kept writing the Rx for it every time I went in (he'd feel my fingers and get out that ole Rx pad). When I was recently hospitalized (March 3-10, 2010), I requested my medical records be sent to the hospital from the RA Doc. I went to the local hospital and checked with Medical Records. My RA Doc's medical records still were not in my records effective Friday, May 14, 2010 (I had called the first time and requested them during my hospital stay and my hospital Doc said they did not arrive. When I called back, Edna, the receptionist claimed "I was too busy to send them!" I have been going to him since June 25, 2006...you would think in 4 years he would have followed up...NOT! I have one letter from my RA Doc who pooo-poos the idea that Methotrexate has had any affect on my system and recommends that if I can't afford it, I can take Methotrexate for "pennies per day". What part of "I'm not taking Methotrexate" doesn't this Doc understand? Is he getting a kick back from the Methotrexate manufacturer since he writes in this letter "I have written thousands of prescriptions for Methotrexate"....and what happened to his patients? Are they aliive? or Dead? I am now permanently disabiled, my entire life has been affected by Methotrexate's "side affects" on my system. I can no longer work. I can no longer join my husband, at his events (which are at higher altitudes than I am able to go due to lack of oxygen...my Pulmonary Doc said "it'll kill her if you take her up to that altitude", I can't play with my grandchildren without getting exhausted within 5 minutes, the "side affects" are AWFUL!!! If this isn't malpractice, I don't know what is!!!!!

TEENA

September 29, 2009 at 10:25 pm

i HAD A DOCTOR WHO PUT THE WRONG PART IN ME WHEN I WAS TOLD THAT I NEEDED A HIP REPLACEMENT. I AM TOLD THAT THIS IS NOT A FOR OF MAL PRACTICE.. THEN WHAT THE HELL IS IT?

New Jersey Hepatitis Outbreak Linked to One Oncologist - AboutLawsuits.com

April 3, 2009 at 5:21 pm

[...] year, a Hepatitis outbreak in Las Vegas was linked to two endoscopy centers which were found to be reusing medication vials and syringes [...]

Las Vegas Hepatitis Cases Linked to 2 Clinics is 114 : AboutLawsuits.com

October 24, 2008 at 4:40 pm

[...] there are 114 cases of potentially fatal hepatitis C virus identified among patients treated at two Las Vegas endoscopy clinics which were shut down earlier this year due to dangerous and unsafe medical [...]

Hepatitis Scare Claims Allowed in Las Vegas Clinic Class Action Lawsuit — AboutLawsuits.com

July 24, 2008 at 6:23 pm

[...] District Judge Alan Earl, who is presiding over a class action lawsuit filed over unsafe medical practices at two Las Vegas endoscopy clinics, ruled Tuesday that claims for emotional distress made by patients who have not actually been [...]

Las Vegas Endoscopy Clinic Cases of Hepatitis-C Reaches 85 — AboutLawsuits.com

May 12, 2008 at 3:14 pm

[...] Las Vegas endoscopy clinics engaged in dangerous and unsafe practices, including the re-use of syringes and vials of anesthesia [...]
"*" indicates required fields