Lawsuits Over Problems with Zimmer Durom Cup Hip Implants Sent to NJ
June 11, 2010
By: Staff Writers
The U.S. Judicial Panel on Multidistrict Litigation has decided that all federal lawsuits over Zimmer Durom Cup hip implants, which involve allegations that the hip replacement device caused problems such as loosening of the hip joint and the need for additional surgery, should be consolidated for pretrial litigation in the U.S. District Court for the District of New Jersey. 
The Panel's order, issued June 9, will result in 45 Zimmer hip replacement lawsuits currently pending in 7 different federal courts across the country being transferred to Judge Susan D. Wigenton in New Jersey. The Panel determined that the cases should be consolidated as part of a multidistrict litigation, or MDL, since they involve sufficiently common questions of fact. Since most of the cases were already pending in New Jersey federal court, the Panel determined that was the most reasonable location for centralization.
The product liability claims involve allegations that problems with Zimmer Durom Cup hip implants were caused by defects in the design and manufacture of the components and due to Zimmer's failure to provide adequate warnings about the device.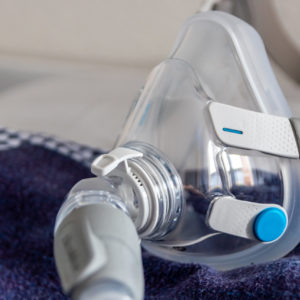 Did You Know?
Millions of Philips CPAP Machines Recalled
Philips DreamStation, CPAP and BiPAP machines sold in recent years may pose a risk of cancer, lung damage and other injuries.
Learn More
The Zimmer Durom Cup was first introduced in the United States in 2006, as a more advanced form of an artificial hip. The hip resurfacing system is designed out of a single piece of material and is supposed to avoid problems associated with traditional hip replacement components, such as instability, limited range of motion and wear of the bearing.
Shortly after Zimmer introduced the Durom Cup in the United States, concerns emerged about a high number of hip replacement failures involving the hip implant, where the component loosened and required revision surgery. A temporary Zimmer Durom Cup recall was issued in July 2008, so that revisions could be made to the product's warnings and instructions to ensure that doctors were properly trained on the surgical techniques needed to implant the artificial hip correctly.
Approximately 12,000 individuals had the Zimmer Durom Cup system implanted in their hip between 2006 and 2008. While Zimmer's own estimates suggested that some doctors have experienced failure rates as high as 5.7%, the plaintiffs claim that about 14% of those who have had the Durom Cup hip replacement implanted have required hip revision surgery.
As of the end of last year, more than 500 adverse event reports have been filed with the FDA regarding Zimmer Durom Cup problems and many experts anticipate that the rate of hip cup loosenings could increase as time passes after the surgery.
Although there are only 45 currently pending federal lawsuits over problems with Zimmer Durom Cup hip implants, it is expected that the number of cases will increase in coming months. Additional cases are still being investigated and reviewed by Zimmer Durom Cup lawyers, and as new cases are filed in federal court they will be transferred to the MDL in New Jersey.
Zimmer opposed centralization of the cases, arguing that the cases involve multiple individualized fact issues and that creation of an MDL might derail their attempts to reach Durom Cup settlements without the expenditure of substantial time and resources. The MDL Panel disagreed, indicating that centralization was appropriate to eliminate duplicative discovery, prevent inconsistent pretrial rulings on discovery and to conserve the resources of the parties, attorneys and the courts.
"Centralization should pose no realistic obstacle to Zimmer's settlement efforts," wrote Judge John G Heyburn, Chairman of the Panel on Multidistrict Litigation, in the order. "Should the parties to one or more actions believe that early resolution through mediation or other means is possible, they are free to approach the transferee judge to adjust the pretrial schedule accordingly."
While the pretrial management of the cases in an MDL is in many ways similar to how a Zimmer Durom Cup class action lawsuit would be handled, each claim will still remain an individual lawsuit that would be returned back to the jurisdiction where it was originally filed for trial if it does not settle or otherwise resolve during pretrial litigation.
"*" indicates required fields