Louisiana Chinese Drywall Law Passed That Prevents Insurance Cancellations
July 13, 2010
By: Staff Writers
Louisiana Governor Bobby Jindal has signed a new law into effect that bans insurance companies from dropping the policies of homeowners who have toxic Chinese drywall in their homes. 
The new Louisiana drywall insurance law (pdf) will be in effect until June 1, 2013. It prevents insurance companies from abandoning desperate homeowners who find that they have imported Chinese drywall in their homes. However, it was passed only after state legislators bowed to a number of insurance lobbyist demands, which were added to the bills as amendments before passage. The new law does not prevent insurance companies from raising premiums on those homeowners, only applies to residential properties, and allows companies to cancel or not renew a policy if the insurance company can find another factor besides Chinese drywall on which to base their decision.
The drywall, which can corrode electrical equipment and fill homes with a rotten egg smell, is difficult and expensive to remove, with many builders and disaster repair companies still struggling to find a cost-effective solution.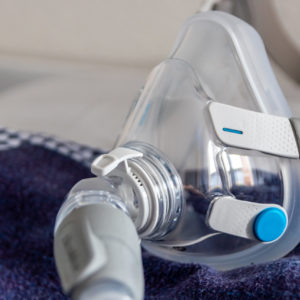 Did You Know?
Millions of Philips CPAP Machines Recalled
Philips DreamStation, CPAP and BiPAP machines sold in recent years may pose a risk of cancer, lung damage and other injuries.
Learn More
The law only applies to homes with Chinese drywall imported before December 31, 2009. Insurance companies who defy the law could be penalized up to $15,000 per incident.
The U.S. Consumer Products Safety Commission (CPSC) has received more than 3,300 complaints from across the United States from homeowners who say that toxic Chinese wallboard imported between 2004 and 2007 releases sulfuric odors, causes health problems, and corrodes wiring and appliances. Many of the problems with the Chinese drywall have been confirmed by laboratory testing.
Millions of sheets of the toxic drywall were imported from China into the United States due to a domestic shortage caused by a housing boom and construction following a serious of hurricanes that struck the southeastern United States. The CPSC has confirmed more than 6 million sheets were imported into the country in 2006 alone.
Homeowners throughout the United States have filed lawsuits over Chinese drywall, naming manufacturers, distributors and builders. In June 2009, all of the federal drywall litigation was consolidated and centralized in an MDL, or Multidistrict Litigation, in New Orleans under U.S. District Judge Eldon Fallon. The lawsuit won by Seifart and Gore was filed in the state court and was not part of the MDL.
hoodwinked

December 14, 2010 at 7:24 pm

The new law should have prevented dropping of coverage for any reason if you have china board. The whole process of insurance companies looking for ways to abandon homeowners in their own process of running away from anyone remotely affected by china board.In this regard the fine should be 100,000.00 per incident because of the disgraceful and profit motivated industy. Here again it is with out q[Show More]The new law should have prevented dropping of coverage for any reason if you have china board. The whole process of insurance companies looking for ways to abandon homeowners in their own process of running away from anyone remotely affected by china board.In this regard the fine should be 100,000.00 per incident because of the disgraceful and profit motivated industy. Here again it is with out question lobby mongruls who are poised to sway goverment officials with what is best for their industry and not what is best for the country or its citizens. Insurance has in general moved further and further away from being responsible to the true cause that insurance was intended. Homeowners in order to purchase a home need insurance,the fact is no one brought this on them selfs,brand new homes contaminated. Could the demise of the housing market be in the wind, if it is insurance compaines are putting the final nails in it. l
"*" indicates required fields