Low-T Drugs May Be Restricted to Men With Hypogonadism, Based on FDA Panel
September 18, 2014
By: Irvin Jackson
In a nearly unanimous vote, a panel of outside experts who advise the FDA have called for new label restrictions for testosterone replacement therapy medications, to prevent the low T drugs from being used by men who are experiencing drops in testosterone levels as a natural effect of aging. 
Two FDA advisory committees voted 20 to 1 on Wednesday to change the low T drug labels to make it clear that they are only meant to be prescribed to men with genuine cases of hypogonadism, which is a medical condition involving drops in testosterone levels.
The independent experts recommended the FDA make the changes in hopes of reduce the growing number of men who appear to be unnecessarily taking popular low T drugs, such as AndroGel, Testim and other blockbuster medications.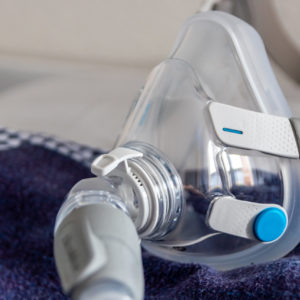 Did You Know?
Millions of Philips CPAP Machines Recalled
Philips DreamStation, CPAP and BiPAP machines sold in recent years may pose a risk of cancer, lung damage and other injuries.
Learn More
In the wake of recent studies suggesting that low T drug side effects may increase the risk of heart attacks, strokes, blood clots and deaths, concerns have emerged that many users of the medication have no real medical need for treating low testosterone levels, which naturally drop as all men age.
FDA Panel Evaluating Low T Drug Risks
The FDA's Bone, Reproductive, and Urologic Drugs Advisory Committee and the Drug Safety and Risk Management Advisory Committee have met over the past two days at the agency's request to evaluate available data and discuss the benefits, risks and usages of so-called Low T drugs.
The FDA has asked the committees to examine and make recommendations on the widespread, and potentially unnecessary, use of testosterone drugs and to look at recent data indicating that Low T medications may increase the risks of heart attacks, strokes and other cardiovascular problems.
Currently, there are two approved indications for testosterone drugs. One is to address men suffering from congenital or acquired hypogonadism, linked to a number of syndromes or testicular damage from chemotherapy, heavy metals and other diseases or injuries.
The second currently approved indication allows, among other indications, for its use in treating "idiopathic" hormonal deficiencies, which means that doctors do not have to know the cause or have an actual diagnosis. The panel voted to change that language to something more restrictive, in hopes of stemming the tide of men being prescribed testosterone drugs unnecessarily.
Low T Drug Prescriptions for "Life-Style Reasons"
Many experts have suggested that a growing number of men are being receiving unnecessary low T drugs for "life-style reasons" or to treat "age-related hypogonadism," where testosterone levels drop due to the natural effects of getting older.
The FDA found that in 2010, 1.3 million men had received testosterone prescriptions. By 2013, that number had increased to 2.3 million. The largest increase was among men age 40 to 64, jumping from 850,000 in 2010 to 1.5 million by 2013.
Only about half of the men taking testosterone drugs appear to have been diagnosed with hypgonadism, and about 25% have not even had their testosterone concentrations tested prior to initiating therapy, according to a report submitted by FDA reviewers prior to the panel meetings.
The use of testosterone replacement therapy has even expanded in recent years to include a large number of men showing no symptoms of hypogonadism at all, and some with only vague symptoms, such as fatigue and feeling irritable, leading many to call for the FDA to restrict use of the medications to avoid unnecessary exposure to serious health risks.
While doctors still would have the right to prescribe testosterone boosters for any reasons they see fit, an FDA decision to make a statement or label change restricting its use could lead to insurance companies refusing to cover prescribed testosterone drugs unless actual testing had been performed and a specific hypogonadism-related diagnosis, such as Klinefelter's Syndrome or testicular damage from chemotherapy, is given by a healthcare professional.
Testosterone Heart Risks To Be Examined
Late last year, concerns began to emerge about the link between low T drugs and heart attacks, with a study published in November suggesting that certain users may experience higher rates of heart attacks, strokes and death.
In a study published in the Journal of the American Medical Association late last year, researchers found that side effects of testosterone drugs may increase the risk of heart problems for older men following a coronary angiography due to plaque build up in the arteries.
This research was followed by a study published by the medical journal PLOSOne in January 2014, which found that low testosterone treatments may double the risk of heart attack for younger men with heart disease and men over the age of 65, regardless of their prior heart conditions.
The FDA launched its own investigation shortly afterwards. However, the FDA reviewers' report released earlier this month suggested that the current studies had limitations that may make the agency unable to draw firm conclusions about the safety of testosterone drugs, indicating that there may be insufficient evidence of cardiovascular risks.
On Wednesday, the advisory committees also voted to advise the FDA to require new safety studies for certain indications. While the panel's recommendations are not binding, they usually factor heavily in the FDA's regulatory decisions.
Low T Drug Lawsuits
Since the FDA announced their safety review earlier this year, a growing number of Androgel lawsuits, Testim lawsuits, Axiron lawsuits and other low T drug lawsuits have been filed against various manufacturers of these medications, alleging that potential side effects of the medications were not properly researched and that adequate warnings were withheld from consumers and the medical community about the potential heart risks.
Most of the complaints involve claims that the drug makers aggressively promoted low T treatments for use among men who had no real medical need. Plaintiffs indicate that use of testosterone drugs caused them to suffer a heart attack, stroke, deep vein thrombosis, pulmonary embolism or other serious injury, including many wrongful death lawsuits.
As the number of complaints filed in U.S. District Courts nationwide has continued to grow, the U.S. Judicial Panel on Multidistrict Litigation established coordinated pretrial proceedings for the cases last month, centralizing all testosterone litigation before U.S. District Judge U.S. District Judge Matthew Kennelly in the Northern District of Illinois.
"*" indicates required fields