Lowe's Chinese Drywall Settlement Offer Increased
November 02, 2010
By: Staff Writers
Lowe's Companies Inc. has increased their Chinese drywall settlement offers, providing $100,000 for customers who bought the toxic wallboard at their stores and suffered more substantial damage to their home or medical injuries. 
The Lowe's Chinese drywall settlement was proposed last week and will likely be approved in December. It represents a massive increase over the home improvement store's previous offer of $2,000 and $2,500 in in-store credit, which disappointed home owners who purchased toxic imported wallboard from the stores.
The $100,000 offer is only available for people who suffered at least $4,500 in damages or medical bills due to Chinese drywall purchased at Lowe's. The damages must be an estimate from an independent contractor. In addition to the larger offer, the store chain is also offering $250 gift cards for customers who can prove they bought Chinese drywall at Lowe's but cannot prove they suffered damages. The store chain is also offering $50 for customers who say they purchased Chinese drywall at Lowe's but have no proof of purchase.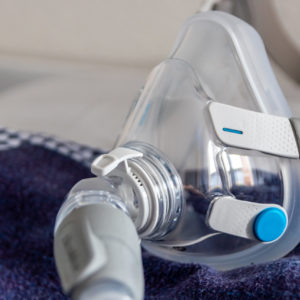 Did You Know?
Millions of Philips CPAP Machines Recalled
Philips DreamStation, CPAP and BiPAP machines sold in recent years may pose a risk of cancer, lung damage and other injuries.
Learn More
The U.S. Consumer Products Safety Commission (CPSC) has received thousands of complaints from across the United States from homeowners who say that toxic Chinese wallboard imported between 2004 and 2007 releases sulfuric odors that corrode wiring throughout the home, damage appliances and may cause various health problems. Many of the problems with the Chinese drywall have been confirmed by laboratory testing.
Millions of sheets of the toxic drywall were imported from China into the United States due to a domestic shortage caused by a housing boom and construction following a serious of hurricanes that struck the southeastern United States.
Homeowners throughout the United States have filed lawsuits over Chinese drywall, naming manufacturers, distributors and builders. In June 2009, all of the federal drywall litigation was consolidated and centralized in an MDL, or Multidistrict Litigation, in New Orleans under U.S. District Judge Eldon Fallon.
In previous Chinese drywall settlements and jury awards, the court has estimated that repairing homes built with toxic drywall costs between $40-80 per square foot.
Diana

May 7, 2012 at 10:02 pm

my boyfriend and i bought this infected drywall. My boyfriend became very ill after hanging them sheetd. he ran a fever for 3 days . His throat glans almost shout . couldn't breath very well. He suffered it out . Time has past . During this time he has lost his teeth . They are rotting . His Ammunityis gone , Has bad eye sight as well . HELP!!!!

Ray

March 21, 2011 at 11:06 pm

I'm a drywall hanger/taper.I've have installed 1000's of sheets of rock,and as of the last 5 years have had massive health problems.YA THE WIREING AND PIPES TURN GREEN WHAT ABOUT THE PEOPLE THAT EAT AND BREATH THIS PRODUCT IN YOUR FANCIE HOMES!!!!!!!!!!!!!!

Tom

January 18, 2011 at 5:44 pm

I put drywall in my bath room I got at Lowe's. It has eat my copper water lines, took the silver plate off off items. Makes me sick. I tried to get Lowe's to replace the drywall and they don't care. Lowe's stock is doing good. It is time for Lowe's to take care of their mistake.I would ike a web site to post photos of what the drywall Lowe's sold me has done.

Bobbi

November 11, 2010 at 1:30 pm

I bought some during this time frame for my bathroom walls. Do I have to take it down? I do not smell anything or have not gotten sick.

linda

November 7, 2010 at 11:14 pm

we were working on and old house that required us to use several sheets of drywall and i got a very bad bacterial infection in both my arms which nearly cost me my arms below my elbows. ihave been to twenty five doctors and i have had major surgery on both of them . I had so much pain I just about lost my mind.

Charlotte

November 3, 2010 at 1:13 pm

I did purchased this drywall but it didn't come from Lowe's its from Builders Save More.....I have the entire living room area that has been completed with this material and still have 6 sheets left in my garage. We do have continuos odors in my home of rotten egg smell and other toxic smells....The store that I purchased it from refuses to give me my money back or replace the sheetrock.
"*" indicates required fields