MDL for Testosterone Lawsuits Should Be Limited to Gel Treatments: Pfizer
May 05, 2014
By: Austin Kirk
In response to a motion seeking centralize all testosterone drug lawsuits as part of one MDL, or multidistrict litigation, Pfizer indicates that the consolidated pretrial proceedings should only include claims involving testosterone gel treatments, such as AndroGel, Testim, Axiron and Foresta.
There are currently more than 85 product liability lawsuits filed in U.S. District Courts across the country involving claims on behalf of men who allegedly suffered a heart attack, stroke, blood clot or other injury caused by side effects of testosterone treatments.
While most of the cases involve the use of AndroGel, which accounts for about 60% of the market, other cases have been filed against manufacturers of other products, including other gels, creams, patches and injections.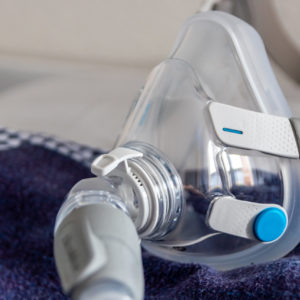 Did You Know?
Millions of Philips CPAP Machines Recalled
Philips DreamStation, CPAP and BiPAP machines sold in recent years may pose a risk of cancer, lung damage and other injuries.
Learn More
In late March 2014, a motion was filed with the U.S. Judicial Panel on Multidistrict Litigation (JPML), seeking to centralize all federal AndroGel lawsuits in one court to reduce duplicative discovery, avoid conflicting rulings from different judges and to serve the convenience of the witnesses, parties and courts.
Another group of plaintiffs filed a second motion several weeks later, seeking to consolidate all testosterone drug lawsuits as part of an industry-wide MDL, regardless of which specific medications were used in the case. The motion pointed out that many plaintiffs have used several different testosterone treatments, and all of the cases will involve common questions of fact and law.
Several drug manufacturers have already filed responses supporting the inclusion of all pending testosterone lawsuits in one MDL, including AbbVie, Inc., Abbott Laboratories, Eli Lilly and Co., Lilly USA, LLC and Endo Pharmaceuticals, Inc, which manufacture AndroGel, Axiron and Foresta testosterone gel treatments, respectively.
In a response in opposition (PDF) filed last week, Pfizer asks that cases involving their Depo-Testosterone injection be excluded from any MDL established, indicating that the drug has only been named in four cases and that there are important differences between these lawsuits and the rest of the litigation.
Pfizer notes that most of the complaints involve allegations that testosterone gel manufacturers engaged in aggressive direct-to-consumer advertising, encouraging men to seek treatment for "Low T" if they experience any number of general symptoms, such as lack of energy, diminished sex drive or weight gain. However, Pfizer maintains that it has not engaged in any such marketing for the Depo-Testosterone injection.
"The Pfizer entities are involved in very few (only four) cases proposed for inclusion in the proposed proceedings – and those cases involve a distinct testosterone treatment that is not the gravaman of the proceeding the movants propose to create," according to the response filed April 30. "Thus, most of the discovery and pretrial issues in the cases against the Pfizer entities will not overlap with the cases against other defendants to anywhere near the degree suggested by the movants. Most notably, plaintiffs have made clear that they seek to focus on 'aggressive' direct-to-consumer television marketing of testosterone gels in this litigation, whereas the Pfizer entities have not promoted their therapy in that fashion."
The response notes that Depo-Testosterone differs from topical gel treatments in many ways, including the dose patients received, with the injections administered every two-to-four weeks exposing patients to substantially less testosterone over the course of the year. In addition, Pfizer notes that many generic testosterone injections are available, which will raise issues that will not be involved in the testosterone gel lawsuits, all of which involve name-brand drugs that still enjoy patent protection.
Auxilium Pharmaceuticals, the makers of Testim gel, has also opposed consolidation, indicating that an MDL should be limited only to AndroGel cases.
The U.S. JPML is expected to hear oral arguments over whether to centralize the testosterone litigation at an upcoming hearing on May 29 in Chicago.
Testosterone Drug Lawsuits
Centralizing federal cases before one judge in complex pharmaceutical litigation is common when a large number of lawsuits are filed over the same or similar medications.
All of the lawsuits filed to date involve nearly identical allegations against the different manufacturers of testosterone drugs, claiming that inadequate warnings were provided for users and the medical community about the risk of cardiovascular problems.
The complaints come following a series of studies published in recent months that identified a link between testosterone drugs and heart attacks.
In November 2013, a study published in the Journal of the American Medical Association suggested side effects of testosterone may increase the risk of heart attacks, strokes, and death among older men with certain pre-existing heart problems.
This research was followed by a study published by the medical journal PLOSOne in January 2014, which found that low testosterone treatments may double the risk of heart attack for younger men with heart disease and men over the age of 65, regardless of their prior heart conditions.
In response to the findings, the FDA launched a safety review of AndroGel and other testosterone replacement therapy on January 31, leading to multiple media reports about the potential risk.
As testosterone injury lawyers continue to review and file new lawsuits for men throughout the United States, it is ultimately expected that several thousand complaints will be filed in state and federal courts nationwide.
"*" indicates required fields